How Can Instructional Design Consulting Services Help You?
Our instructional design services can add value to your training initiatives by supplying subject matter expertise, state-of-the-art instructional design, and training project management. Our instructional design consultants create programs through a variety of learning modalities including:
Web-based training (WBT)
Mobile-based training
Performance Support
Our partnership with our clients promotes an interactive process that will improve design and development efficiency, but most importantly – the outcome.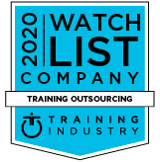 As an award-winning instructional design company, we offer a full range of instructional design services and can quickly assist with your course development needs.
"Their proven ability to deliver large-scale training projects in a short time frame would make us use TrainingFolks again."
P. Brock, New Technology Training, Rogers
How to Find the Right Contract Instructional Designer
Finding the best-fit instructional design specialist for your organization's culture, size, industry, and unique project needs is not always easy.
It is important to first define the needs of your new role. Will they be creating your training needs analysis? Will they be designing classroom learning, vILT, or eLearning training programs and content? Do you need someone remote or in the office and are you looking for a local professional to take on the project? Recruiting in-house is not always easy. TrainingFolks works with over 30,000 learning professionals and will find the Best-Fit match for your needs quickly.
Download 6 Must Ask Instructional Designer Interview Questions


How Does an Instructional Design Team Create Your Training Program?
Storyboards provide instructional design teams with a means to correspond with the clients, subject matter experts, and developers. It should be viewed as an opportunity to collect, organize and review content, provide visuals, give instructions, explain animations, and write narration.
There are several different formats for storyboarding that vary in complexity from basic tables to complex software. Whether the format is one that you chose or was chosen for you, it is not as important as the components it contains. In other words, regardless of the format, every storyboard should capture these important elements to work effectively:
Learning Content
It might seem obvious, but the content component of a storyboard provides the subject matter expert with the opportunity to see exactly what the message is going to be and how it is going to be presented. It is their opportunity to review and approve before development begins.
Style, visuals, and navigation
The adage - "a picture is worth a thousand words" holds true in storyboarding. Visuals should include the graphical elements being presented on a page including the size and color of the font; backgrounds and navigation, images, drawings, text placement, and anything else that helps to tell the story.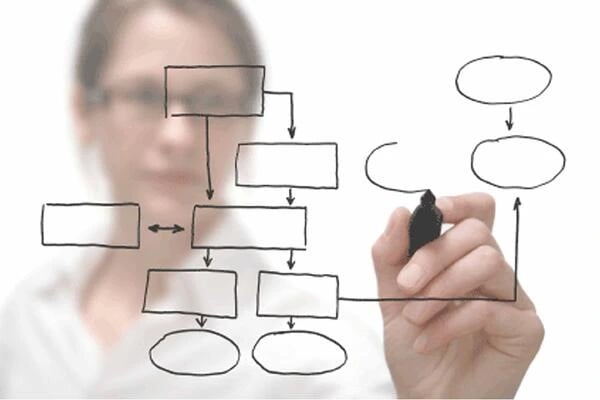 Narration
This may not apply to all eLearning projects, but if your course includes voice-over talent or closed captions, including narration in your storyboard is important for both the subject matter experts and the developers. The subject matter experts should approve what the narration says while the developers, with the assistance of the instructional designers, will ensure the narration works with the on-screen elements.
Graphic Design Requirements
Whether graphics and images are provided to you by the client or custom graphics are being created, conveying what you require is crucial in the storyboard. It may be as basic as requesting a graphic treatment such as a drop-shadow or asking a graphic designer to remove the background and replace it with something that works with the theme.
Developer Instructions
Though written for developers to tell them everything they need to know to program or build the course, these instructions can explain to approvers and subject matter experts how a page will work. Developer notes also explain navigation, buttons, and other interactions that may be built into your course.
Download 7 Best Practices For Designing Your Next eLearning Storyboard
What is an Instructional Design Consultant's Job?
Once you have your designer in place it's time to ensure that you get exactly what you should expect. While it is correct to state that your instructional designer essentially designs the training materials required for your learning initiative, they do much more. A good designer helps your employees to further learn and develop their abilities by helping them to make sense of all the materials and resources that are part of the learning initiative. This creates an overall better learning experience and learning outcomes.
If you find the right fit when hiring your contract instructional designer, they will become an integral extension of your learning team.
Starting at step one, they will be able to conduct a full training needs assessment of your current training requirements.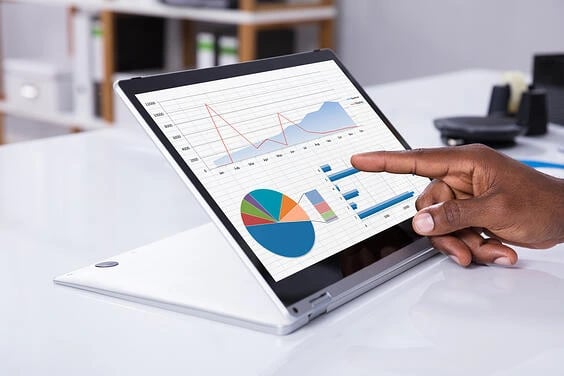 If you need a new or stronger eLearning presence when it comes to your corporate learning and development, the designer has you covered as well. Although course design for in-class training continues to be the norm, many companies are adapting their training solutions to online courses for changing learner profiles.
They will also clearly define your learners and their needs.
It then comes down to the actual training program. What are you going to include in your content and how are you going to deploy the training? It is the job of your instructional designer to pinpoint the learners, their learning styles, and the overall content that is needed to create an engaging learning program. From there, they can design the best program to achieve engagement and optimal results.
Once defined, a clear process is implemented and ensures that all relevant stakeholders are part of the communications process in the design process. A good contract designer will always have relevant parties in the loop.
The last part of the instructional design process will include observing learners with the course material and experience and following up with them on what they thought of it. Evaluating understanding and retention of post-learning events is also an important part of the job.
Finding your next instructional designer is a click away!
Does an Instructional Designer Complete a Training Needs Assessment?
Yes, and a good training needs assessment is the first step to training success. With TrainingFolks instructional design services your training project is sure to get off to the right start. With a full analysis of your training initiative, company, and desired outcomes by a subject matter expert, critical questions, stakeholders, communications, and budgets are defined before getting started.
Here's why a training needs analysis can help you win the training finish line.
Uncover the true training needs.
Determine who requires the training.
Identify the tasks needed to do the job.
Is training the right solution?
Content analysis.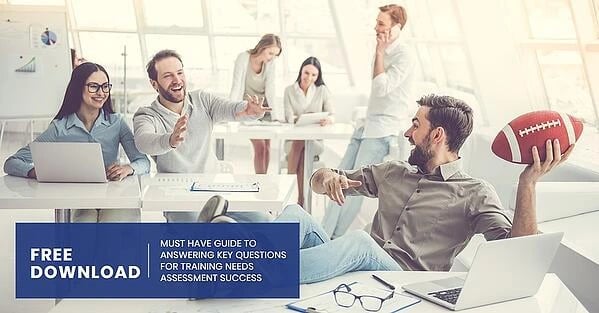 Is your organization ready to benefit from our training needs assessment and comprehensive learning services?