Improve Your SAP User Adoption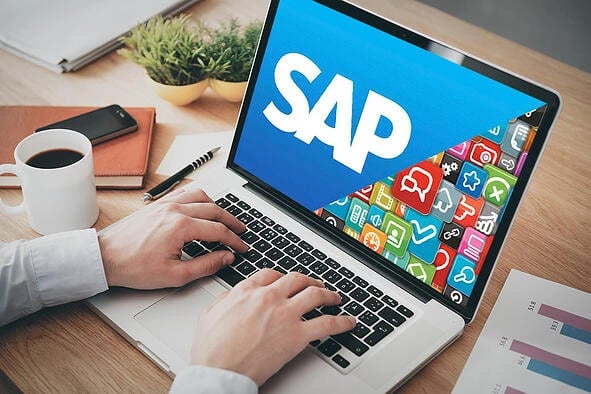 With an ever-changing world and workforce, training your staff on their latest SAP software implementation is a must for the success of any organization.
Whether you use SAP for Enterprise Resource Planning (ERP), Customer Relationship Management (CRM), Human Resources (HR), Analytics, Supply Chain, or Finance – do you know if your employees are using SAP efficiently and effectively to overcome challenges and increase growth?
When it comes to effectively planning for SAP training or any other new software implementation, the management team and the learning and development department need to work together to ensure that the true benefit is clear to employees.
Get the Right Training to Overcome your SAP Training Challenges
Are you faced with any of these SAP training challenges?
Increased implementation training costs or time using traditional training methods
Difficulties managing your training team, resources, or budget?
Defining and managing a training plan and timeline
Increased resources required for the upkeep of an SAP training environment
Implementing real-time, live data for employee training records or no end of program evaluation reporting
Avoiding low fidelity solutions that do not provide realistic scenarios or the necessary confidence to deal with real-life situations
Keeping your training development in line with project development, to minimize rework due to process changes, improvements, or fixes
Upskill experienced employees with in-depth SAP knowledge to utilize them as power users
Creating and maintaining an up-to-date training library of multi-skilled, on-demand courses that covers your SAP software portfolio
Integrating the latest SAP leading software components versions (e.g. SAP ERP 6.0, SAP S/4HANA 1809) into existing training
Maintaining the internal training team's knowledge of SAP tools for creating learning such as ARIS or uPerform.
Lack of digital learning solutions or learning management systems (LMS)
Implementation of interactivity such as show-me, try-me, and test-me scenarios built into the program that results in unengaged learners
Customized SAP Training Solutions
TrainingFolks works with B2B and B2C clients globally to implement a customized SAP training solution that will help you transform your SAP experience. Our expert team works with you to overcome and build custom SAP learning solutions tailored to your business needs. We can work on-site and/or remotely to create and deliver custom instructor-led training (ILT), eLearning, or virtual-live training (VLT).
We work to help redefine your employee's learning experience with productivity and employee engagement in mind.
Our team will conduct an in-depth business analysis on your SAP implementation, to design and develop a modern learning solution that includes, but is not limited to:
Custom eLearning programs
Job aids
Micro-learning video modules
Software simulations (Show me, try me, test me)
In class and virtual Workshops
Hands-on practice
Computer lab-based sessions
To increase your operational efficiency, we will work with you to implement training that is available on a variety of platforms and accessible at any time, from any location.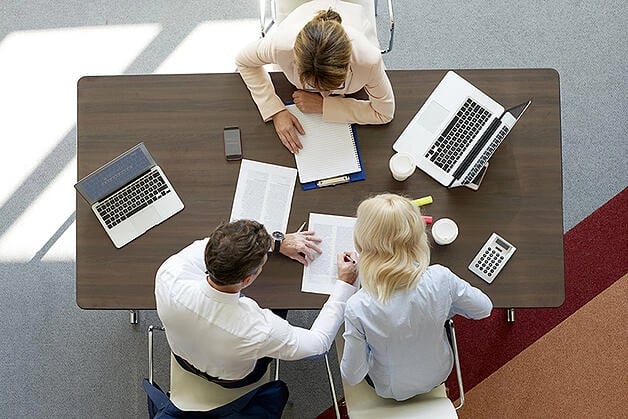 Developing Role-Specific Training Content
To ensure that you get the most relevant and engaging training experience, we develop customized content that tailors the message to meet your business. The content will have your company or industry-specific, real-life scenarios and examples. This can include your specific processes, products, and terminology. Once your plan of action is finalized, we can begin the development of your custom content.
Custom content will depend on your analysis and address your specific learners' needs:
What specifics do they need to know to bridge their SAP knowledge or skills gaps?
How will you build role-specific training content that will skew from person to person or department to department so that it is not redundant or irrelevant?
What is going to be the best way to relay this training material?
Are you going to have a series of in-class learning events supported by online training thereafter, or is this going to be a pure eLearning project?
Building out content that engages your learners will be dependent on how applicable the content is to your employee. Using real-life situations is a great way for employees to see how SAP will impact their regular day-to-day.
Also, by creating customized skill check development activities, we ensure the participants are engaged and can relate to the material. This ensures the further success of the program.
Although SAP can be applied industry-wide, your training content needs to be relevant to the employee and their position. Sharing a one-hour module on generic applications will not prove beneficial to the training program. Presented with generic information, learners often do not understand the application or the value and may even start to lose interest. The more specific you can be, the higher your adoption rates will be.
SAP Training Best Practices
Providing a tried and true effective learning solution, we adhere to SAP training best practices that involve:
Working with your business stakeholders to align training to your SAP implementation strategy or your SAP knowledge gaps
Assist with the scoping and production of business procedures that promote the organization and cultural change
Create custom hands-on training courses and modules that are complete, comply with industry standards, are modern, aesthetically pleasing, and engaging
Use agile learning methodology and rapid authoring iteratively and incrementally to allow SAP technologies to be implemented with minimal employee impact
Provide learning paths for professional development from beginner to advanced skill levels and within various business functions or to stay current on your business processes and SAP curriculum
Build a learning partnership with you to not only evaluate the success of the SAP training we develop but also to share in your SAP success!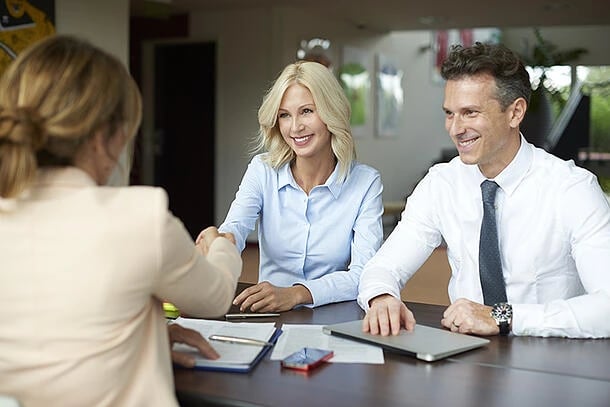 Continued Post Training Support
Effective SAP training is not a one-and-done endeavor.
When customizing your SAP training there should be a series of post-training event assets to coach and support your teams, such as how-to-videos or tutorials. They can also include reference guides or topic-based articles hosted on your learning management system (LMS). Following up on the training event is a key part of adoption and a good way to reinforce the importance of SAP as a tool for the organization to your employees.
It is also a great way to support management who may have repeat questions from teams, allowing them to direct them to the right content.
Following your training session, you should run further testing to gauge the competency level of those who participated. This ensures they have learned from the experience and retained the information provided. You should also consider tracking and further evaluating these results to identify any shortcomings or knowledge gaps. This allows you to address any potential problems before these become a larger issue.