How to Create a Winning Leadership Development Program
We develop and deliver customized and role-specific management training solutions that enable your organization to achieve its unique business objectives and create effective leaders.
Unlock the potential to develop a tailored solution for your leadership training and management development needs.
Are you dealing with any of these business challenges?
Performance goals associated with the current strategy are not being met
A new strategy has been developed or is in the process of being developed
Your executives question whether the current skill set of leaders will enable them to achieve desired results
There are issues surrounding attracting and retaining leaders with critically important skills and attributes
There is an insufficient talent pool for leadership succession
Difficulty maintaining workforce productivity and morale during challenging economic times
We deliver customized management training programs to enable your organization to adeptly respond to these and other associated business challenges.
TrainingFolks can analyze your current leadership development program and then design, create, and deliver the training around the optimal leadership development framework for your unique organization.
What is Leadership Development and Why Is It Important?
The business dictionary defines Corporate Leadership Development as, "Teaching leadership qualities, including communication, ability to motivate others, and management, to an individual who may or may not use the learned skills in a leadership position."
Teaching these leadership skills, however, is not a one-time thing for successful organizations nor is it a cookie-cutter approach.
Effective leadership development is a process that continues to engage leaders in an organization with various training and development programs geared at different sets of skills.
The changing workplace now includes the Millennial workforce, the increase in remote employees, global business opportunities, and the digital age. This means day-to-day leadership includes challenges that require unique programs and skills training.
Developing a corporate training solution is sometimes easier said than done. Contact TrainingFolks to ensure that these programs are developed most efficiently and effectively.
Why is a Good Leader Important?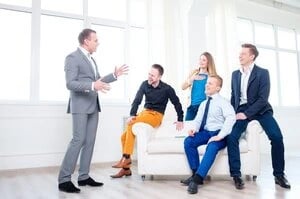 With team dynamics continuing to change due to variations in generations, a good senior leader can adapt to diverse work styles and communication needs.
Collaboration in the workplace continues to grow, predominantly due to the emergence of the Millennial workforce and their need for open dialogue in the workplace versus structured meetings and feedback sessions.
The lack of leadership capability has been highly ranked as a top challenge for organizations.
Create the right leadership journey for your high-potential leaders by offering the right courses and coaching for success.
Teaching the Art of Negotiation to Leaders
Negotiation is the basic means of getting what you want from others. It is the back-and-forth communication designed to reach an agreement when you and the other side have some interests that are shared and others that are opposed.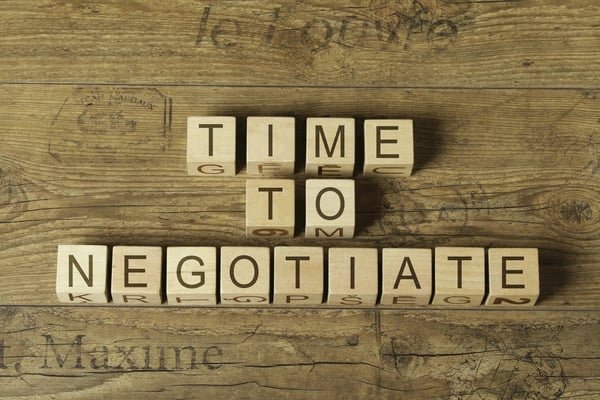 Soft negotiators want to avoid personal conflict. This negotiator makes concessions readily to reach an agreement. They want an amicable resolution, yet often end up being exploited and feeling bitter.
Soft negotiators tend to:
Maintain the goal of the agreement
Trust in members of the other party
Accept one-sided losses to reach an agreement Insist on an agreement
Make offers
Hard negotiators see any situation as a contest of wills in which the side that takes the more extreme position and holds out longer fares better. They want to win which exhausts them and their resources and harms their relationship with the other side.
Hard negotiators tend to:
Maintain a goal of victory
Distrust members of the other party
Demand one-sided gains as the price of an agreement
Insist on position
Make threats
Other standard negotiating strategies fall between hard and soft, but each involves an attempted trade-off between getting what you want and getting along with people.
Our Leadership development consultants can help skilled professionals with the capacity to effectively negotiate agreements.
What Are Your Leadership Development Goals?
The leadership style of your organization heavily weighs on corporate culture and in turn, your leaders continue to affect your culture.
Before developing your leadership development strategies, it's important to first identify your key target.
Learn how Coaching and Mentoring contribute to leadership development.
Developing Female Leaders
What is your company doing to combat gender disparity?
An easy first step is to improve your organization's leadership development strategy to include opportunities for female employees with varying levels of experience.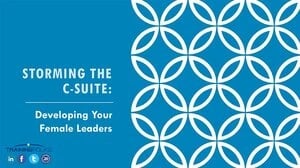 Download Storming the C-Suite: Developing Your Female Leaders.
Investing in developing your female leaders will increase performance, productivity, and retention, and can positively affect your overall profits. How will you create and implement your plan?
Get in touch with the corporate training and development experts at TrainingFolks to help implement or update your leadership development program and close the gap today.
Millennial Leadership Development Training
Millennials are quickly growing to become the largest cohort in the workforce.
Statistics show that by 2025 organizations will be dealing with a workforce made up of 75% Millennials.
Successful companies gearing up for the future need to take a step back and consider the leadership development of this cohort. Even though poor retention numbers are characteristic of this group and may serve as a deterrent, they will be the ones leading successful business units.
Is your organization prepared to train Millennial leaders?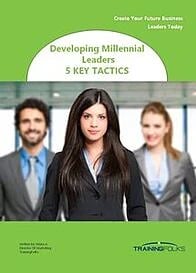 Download your free eBook from TrainingFolks and work through 5 Key Tactics for Developing Millennial Leaders to ensure a more engaging leadership development program for this unique group.
Creating an effective line of leaders versus bosses can make all the difference to the success of your business going forward.
The difference between a good leader and a boss is striking, yet many organizations are still lagging when it comes to allocating dollars to the development of their leadership teams.
Our goal was to implement a performance management system that could be implemented throughout the enterprise. TrainingFolks has been instrumental in helping us reach that goal.
Barber, Sr. Vice President, Talent Development Manager, The South Financial Group