Managing Risk With The Right Corporate Training Program
In today's global economy organizations are being asked more than ever to meet standards and regulations from a variety of institutions, such as Governments, Stock Exchanges, Unions, and others. Most recently the focus has been for organizations to decrease their risk exposure and to be compliant with their financial disclosures, specifically in the financial industry.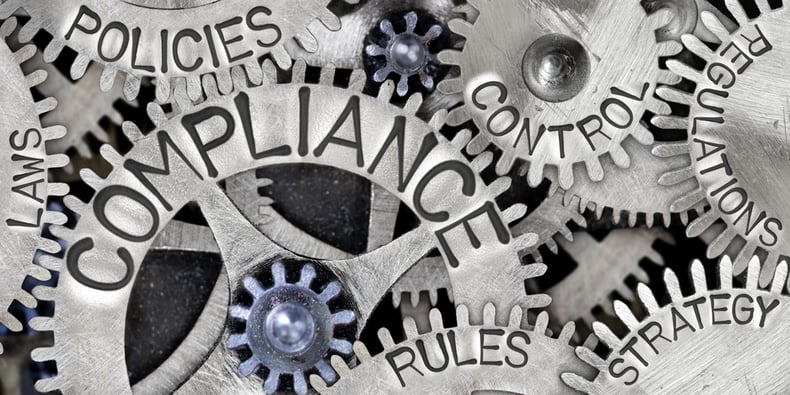 Your organization faces several challenges:
Basel Compliance
Sarbanes-Oxley Compliance
Anti-Money Laundering
Anti-Harassment Training
Privacy Act
Transportation Legislation
Get the TrainingFolks' Experience
We understand key legislation as they relate to a variety of industries and we assist our clients with the behavioral change that needs to take place for them to become compliant. Our expert team of corporate training professionals can design, develop and deliver compliance training based on your company's needs.
We have the right team in place to cover HIPAA compliance training, regulatory compliance training, corporate compliance training, and more.
Why Do You Need Compliance Training?
Investing in good compliance training programs is critical to protecting both the organization and its employees. The main objectives of any good program include:
Make sure that your employees know what their compliance responsibilities consist of
Reduce risk overall
Eliminate liability
Protect the company's brand and reputation in the marketplace
Foster a healthier organizational culture for your teams
TrainingFolks can help your organization ensure that key areas of compliance and risk training are addressed. Common areas for clients include:
Anti-harassment and discrimination
Customer service standards
Workplace violence
Workplace safety
Diversity
Conflicts of interest
Fair disclosure
Bribery
Reporting violations
What Should Your Compliance Training Program Include?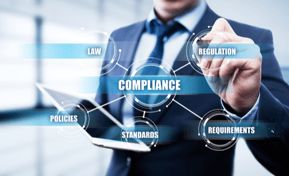 Effectively delivering good training in this specific area can be challenging. Putting more of a budget or more resources towards other forms of training and development can leave your compliance training behind when it comes to adapting it to your current workforce environment.

Since some of the training material may not change very often i.e. DOT compliance training Learning Leaders may forget to revisit and update it through the years. Conversely, some regulations may continuously change, and your training could be outdated if not addressed regularly by the right team.
Get the most out of your risk and compliance training programs by keeping in mind 4 best practices.
Lead by Example
Provide Correct and Up to Date Information
Enable Employees with On-Demand Training Content
Consistently Improve Based on Review
How to Create Effective Compliance and Risk Training
Like any other corporate training initiative, the ongoing success of your compliance training should follow basic employee development best practices.
Start with a training needs assessment which will help to ensure that you ask the right questions for a successful final training program.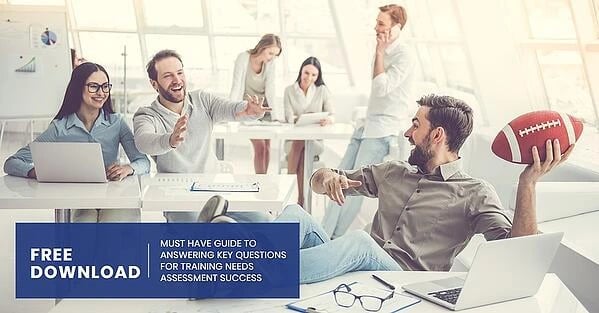 Always make accessibility as easy as possible for your employees. With eLearning and a good Learning Management System (LMS), compliance training can be done from anywhere and when the employee can best focus on consuming your content.
Keep your learning material relevant and ensure that you include real-life examples. This will help with engagement and more importantly increase retention.
Try not to overload your employees with too much information at once. With any training program, shorter snippets of information have a better result when it comes to comprehension and retention. The challenge with compliance courses is the amount of mandatory content that needs to be delivered. Your Instructional Designer needs to develop creative ways to provide this information based on a realistic schedule to have the highest success.
Why an LMS and Compliance Training Go Hand in Hand
A good Learning Management System (LMS) can bring several benefits to ensuring successful and seamless compliance training.
Training Content Availability
Your LMS offers a benefit over in-class training when it comes to delivery as well as the tracking and reporting of results. Online training also enables companies to cut down costs associated with repeated face-to-face training sessions.
Make it Personal
An LMS enables the company to provide relevant training to the right employee. When it comes to compliance and risk, redundant information can be draining as well as a waste of resources. In addition, there may be very specific areas that one employee may need or want to learn more about versus a colleague. The LMS provides personalization for each unique learning path.
Reporting Made Easy
When it comes to compliance training it is critical for the protection of the organization to ensure that employees have completed the required training. A good LMS makes this process easier to track and report on. Completion results are pulled up easily by compliance managers. In addition, employees can quickly be tracked to make sure due dates are met. In cases where compliance training hasn't been completed an LMS can send out notifications quickly and seamlessly ensuring further success overall.
Training Anywhere
Providing compliance and risk training on an LMS means everyone that needs to complete the training can do so, period. With organizational cultures now including work from home, remote working, shared office space, and global employees, ensuring timely completion could otherwise be an issue for many companies.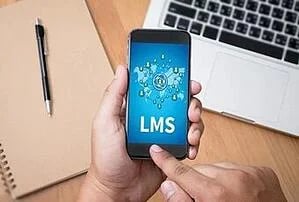 Download "Create Your Ideal LMS" to see what capabilities your LMS should offer and plan for the right LMS for your organization.
If you're currently in need of an LMS to take your learning and development programs to the next level get in touch with TrainingFolks today.
"We selected TrainingFolks because we needed a company with proven talent. We wanted a partner we could trust."
Campbell, Director of Training for LPL Financial