TrainingFolks has over 20 years of proven experience servicing a range of clients in sectors like:
Wealth Management
Mutual Funds
Insurance
Commercial Banks (Banking)
Investment Banks (Wealth management)
Insurance Companies (Insurance)
Brokerage Firms (Advisory)
Planning Firms (Wealth management, Advisory)
CPA Firms (Wealth management, Advisory)
Our expert corporate training consultants have a breadth of experience in the financial industry. They have provided financial services training and valuable solutions to a variety of financial industries such as consumer and commercial banking, mortgage and lending, credit card, wealth management, and insurance to name a few. This experience allows us to understand each client's unique business needs and has positioned us to be a key partner to financial institutions across the globe.


Financial Services Compliance and Risk Training
We understand key legislation as it applies to the financial services industry and help our clients with the behavioral change that needs to take place for them to become compliant. Our expert team of corporate training professionals can design, develop and deliver industry-relevant compliance training, based on your company's needs.
Your organization faces several challenges:
Cybersecurity Training

Basel Compliance

Sarbanes-Oxley Compliance

Anti-Money Laundering

Anti-Harassment Training

Privacy Act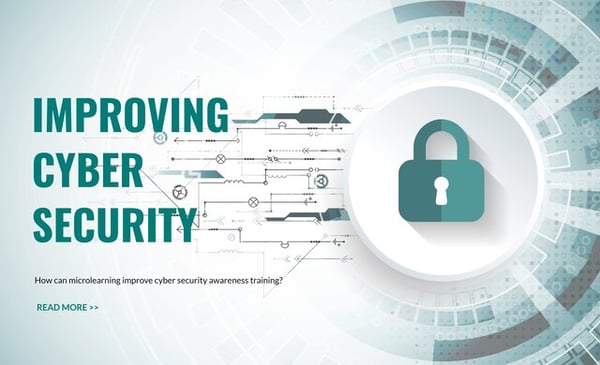 TrainingFolks can ensure that your corporate training programs are up to date, relevant, and engaging to achieve your training objectives and goals.
Financial Services Sales Training Courses
Sales and customer service training is a key component to the success of any business.
TrainingFolks can provide a full suite of services to support your teams with the right training for large-scale training programs.
We have a network of over 30,000 learning and development professionals available in your local area. Learn more about our contract trainers and instructional design consultants for your in-class training needs.
If you're looking to implement eLearning, our team of dedicated eLearning development specialists is only a click away.
From custom eLearning to conversions to maintenance we have the right team of instructional technologists, eLearning developers, and instructional designers to provide you with high-quality online training with proven results.
User Adoption Training in the Financial Services Industry
More so than other industries, the financial services sector must constantly deal with technological changes, program upgrades, and advancements to help provide a better experience for your clients.
This means consistent training and coaching is critical to your organizational success.
We have helped financial services clients, worldwide to increase productivity with engaging training methods that create results-driven training sessions through a user adoption plan.
Here are some valued clients that we've assisted.
TrainingFolks can help you to streamline training processes and allow you to scale up or down as project milestones change-all within a set budget.
When implementing new software your learning department could be dealing with a number of issues like:
User acceptance of new software like Salesforce, SharePoint or PeopleSoft

Developing corporate training materials while software vendors are still developing

Widespread geographical locations of the audience

Shifting implementation timelines
Contact the experts at TrainingFolks for your new software implementation training.


Developing Leaders in the Financial Services Sector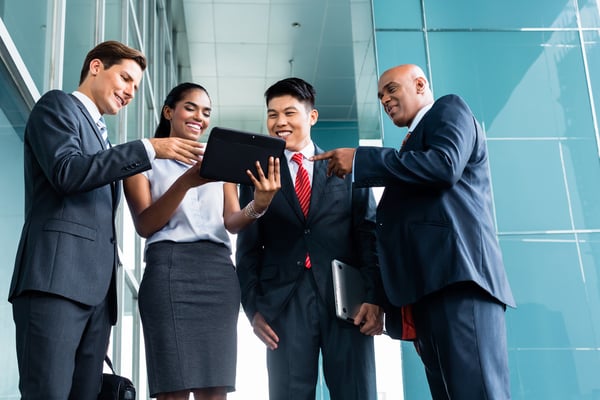 The lack of leadership capability has been highly ranked as a top challenge for organizations.
Create the right leadership journey for your high potential leaders by offering the right courses and coaching for success.
Before being able to create successful teams that will grow you need to have a clear vision that is communicated by an inspirational leader. A leader is not a boss. Something that TrainingFolks works to help clients understand more than ever in today's workplace environment.
With major shifts in the workplace that include global workforces, remote workers, Millennials and longer parental leaves, a good leader needs to understand their team dynamic and how to best lead them to success.
Poor leadership skills can contribute to any of these common challenges:
Your executives question whether the current skill set of leaders will enable them to achieve desired results

There are issues

surrounding attracting and retaining leaders with critically important skills and attributes

There is an insufficient talent pool for leadership succession

Difficulty maintaining workforce productivity and morale during challenging economic times

Performance goals associated with the current strategy are not being met

A new strategy has been developed or is in the process of being developed
Help develop your leaders today which could include any of these roles and more:
Branch Manager

Audit Manager

Business Banking Loan Administration Manager

Client Service Manager

Head Teller

Lending Manager

Senior Financial Analysts

Technology Risk Manager

Wire Department Manager
We deliver customized management training programs to enable your organization to adeptly respond to these and other associated business challenges.