Manufacturing Training Courses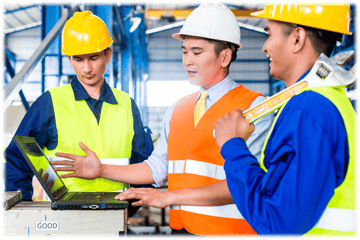 The manufacturing industry is faced with a major skills shortage gap for skilled and highly skilled employees.
Your employee's capacity for innovation is the backbone of the organization and their leadership in improving the products, processes, and compliance will lead your organization to success.
We have worked with some of the most dynamic manufacturing organizations around. Each of our experiences has been unique and has allowed us to see how each of our clients overcomes the challenges that are common in this sector. Even though the projects have been unique, the message has been clear from our clients: "we need our employees to know specifically what they have to do on their job, so make the training REAL". This is one of the major reasons why our clients have worked with us, as our design methodology ensures that any program we design is directly linked and relevant to the unique experience of the manufacturing employee.
Learn more about our industry-specific training courses that are designed to engage learners at your organization today!