Corporate Contract Trainers Set the Tone For Instructor-Led Learning Experiences
The first thing we hear clients say when first discussing their needs is that they'd ideally like to use their internal trainers to do the job.
Of course, that would make the most sense as far as time and budget go. The problem, however, is that many training departments are already operating at capacity, and having an unscheduled project like a new technology rollout or worse, losing a key resource means there simply aren't enough bodies to go around. That's when they start to look at other options and are sometimes surprised at how effective a contract training provider can be.
Are you dealing with any of these common issues?
Implementing new or upgrading technology
Filling the leadership talent pipeline
Expanding operations or opening a new location
Rolling out a new HR or cultural change initiative
Complying with new regulations and laws
Our experienced team of contract trainers enables change in any organizational context by thoroughly understanding the training content (requiring various levels of specialization) and by effectively presenting content to match the learning audience.
They will work with various stakeholders to evaluate the success of learning programs and may serve as an on-site performance coach through consulting, monitoring, and evaluating your training results.
Our network of 30,000+ corporate training experts includes:
Virtual Trainers
Salesforce Trainers
Cross-Cultural Trainers
Get your contract corporate trainer profiles today.



Why Hire a TrainingFolks Corporate Contract Trainer?

Fully vetted professionals ready to hit the ground running
The trainer is fully supported by a team of Senior Learning Advisors
Proven experience with a network of 30,000+ professionals
Subject matter experts in your topic and industry
Provide employee-centric training delivery to a global audience while hiring locally
Meet timelines within budget and scale up and down quickly as project milestones change
Free Corporate Trainer Evaluation
Finding the ideal contract trainer to suit your unique corporate training needs if you're assessing the wrong things.

Download your FREE Corporate Trainer Evaluation Checklist today. This is a helpful tool used internally by the recruiting team at TrainingFolks to help assess the strengths and weaknesses of our contract trainers, facilitators, and instructors during their teach-backs.
Global Instructor Led Corporate Training Services
Is your internal team burning out?
Consistent travel to deliver training across multiple locations can be tiring, especially if this isn't what they're accustomed to in their roles.
In addition, having to try and keep up with day-to-day operations or other projects on the go back in the office as well as being away from family can take its toll.
Partner with TrainingFolks to successfully execute your next big training initiative with a highly skilled and experienced team of contract training professionals.
TrainingFolks can build a team or provide just one contract professional depending on your needs.
With a network of over 30,000 highly experienced contract trainers across the globe, we can provide local professionals that have industry-specific knowledge and provide the flexibility to roll out your training when it is ready to go without disrupting your team.
With never-ending projects on the go, scale up and down as needed, without affecting your internal team.
Contact the team at TrainingFolks today and we'll find the Best-Fit match for your upcoming training rollout quickly.
4 Ways A Contract Trainer Can Help Your Learning Programs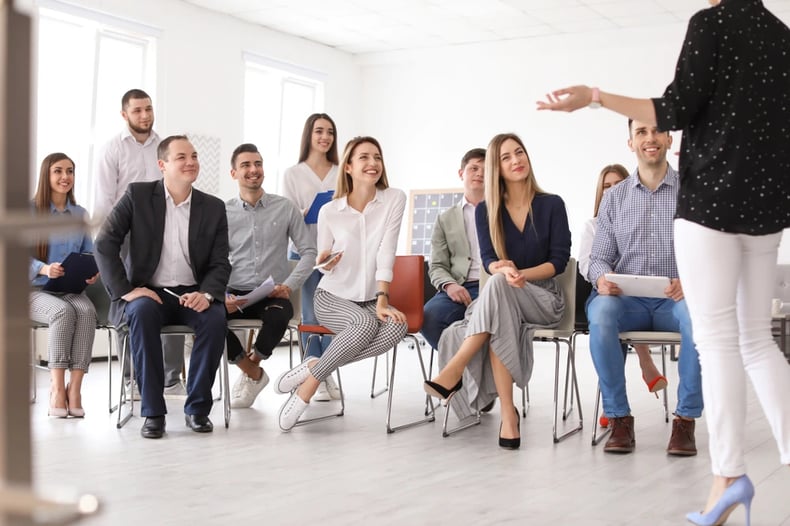 Stay Focused
Hiring contract trainers ensure your team can continue to stay focused on their current key deliverables while also allowing you to meet the needs of the requirements of the new project on hand.
Increase Efficiency
It's the job of the contract trainer job to provide you with a robust and fully functioning framework to manage your new training program. They efficiently deliver that content to employees and also ensure that you are up to speed on progress and overall user adoption along the way. Taking all of this off your plate means there's more time to focus on the projects that you're currently working on and inevitably achieve higher efficiencies across the board.
Show Me the Money
At TrainingFolks we're aware of budgets regardless of the scope of the project and work to ensure that goals can be achieved within set dollar amounts. This is due to our global network of experienced contract instructors that can develop eLearning, vILT, iLT, or a blended learning program based on scope and budget.
Risk Less Gain More!
As with anything that is done internally, there is always the risk of something failing along the way. This can range from technology issues to sick days, to the sudden departure of the trainer working on the project. Why assume the additional risk when you don't have to? A contract trainer ensures that the responsibility to deliver every step of the way remains with them.
Traits of a Good Contract Trainer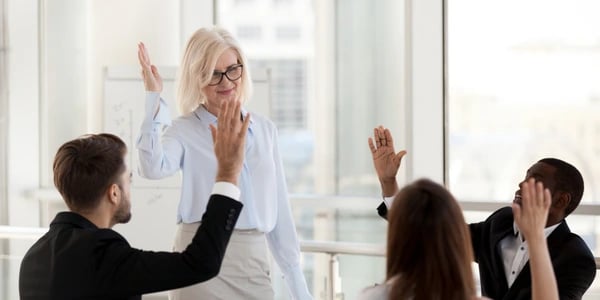 Good Communicator
Though it may sound like an obvious trait it is the most crucial one for a trainer who wants to succeed. Since you are often considered the Subject Matter Expert during your delivery, you need to be able to communicate specific information with clarity so that your learners can understand and grasp the information. Being an effective communicator also comes with being a good listener. Listening involves taking in information, processing it, understanding it, and then using the information to form intelligent responses.
Adaptable
Everyone is different when it comes to learning, so it is hard to say that every session you have will be the same. Learner styles, personalities, and communication styles vary but your job is to still effectively deliver the same content and achieve results. What works for one company, group or individual may not work for another therefore understanding their needs and adapting accordingly is critical to success.
Organized
As a Contract Training Professional, you may have several projects at once that you are trying to work on. This makes it extremely important that you keep an organized schedule. In this way, you can ensure that you are using your time effectively and meeting deadlines faster. Clients also want to know that you can multi-task and handle a fast-paced environment, all while still maintaining a high level of satisfaction.
Knowledgeable
Learning your material as soon as you get it is very important. It helps to know every aspect of what you are teaching because you want to be able to answer any questions that may come your way. Being knowledgeable about the material you are delivering will also enable you to improvise if things don't go as planned.
Being Able to Learn and Grow
Any professional that wants to continue to grow and succeed must know how to learn from their mistakes and apply that lesson. Be sure to take in constructive criticism in a way that can further develop your skills. Continue to use your learning experiences to become a better professional.
"We selected TrainingFolks because we needed a company with proven talent. We wanted a partner we could trust."
Campbell, Director of Training, LPL Financial