Workday

Training – Becoming a Data-Driven Company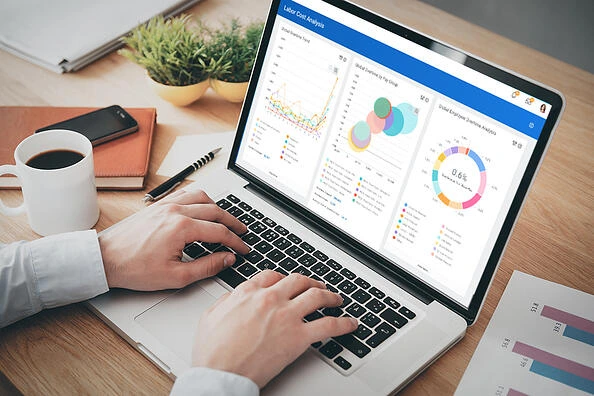 More so than ever, businesses are constantly changing and adapting. To stay relevant and up to date, you need a system that allows you to stay agile.
Workday integrated business planning, finance, and human capital management (HCM) is a powerful software for organizations looking to streamline functions such as payroll, HR, recruitment, and benefits.
With such a large-scale project, that merges multiple functionalities and introduces various new processes, your employees must have the relevant Workday training to get the most out of the platform. Workday training will give employees the necessary knowledge and skills to use Workday effectively, but also the attributes to adopt a modern workplace culture. It is a great step towards becoming a data-driven company.
TrainingFolks works with businesses to design, develop and implement Workday training to empower your employees to use Workday as the single system that answers all their questions and overcome day-to-day challenges.
Overcome your Workday Training Challenges with the Right Training
Whether you are implementing Workday for the first time, or need to revamp your training, TrainingFolks is here to solve your problem.
Are you faced with any of these challenges?
Developing employee role and task-based just-in-time learning for faster adoption and increased autonomy
Helping your employees understand how Workday products (applications) interact with each other
Trouble conducting in-depth business analysis to identify Workday apps that are best suited for your company, e.g. talent and learning management, forecasting revenue, and automated core financial transaction processing
Building a data-driven workforce that uses Workday business intelligence (BI) tools and machine learning (AI) for data analytics in real-time, to make better business decisions with financial and workforce insights
Adapting to changes in today's rapidly evolving environments
Creating sustainable material that allows you to seamlessly integrate the latest Workday releases (e.g. Workday 33, Workday 2020 Release 1) to take advantage of technological innovations and provide continuous learning and change management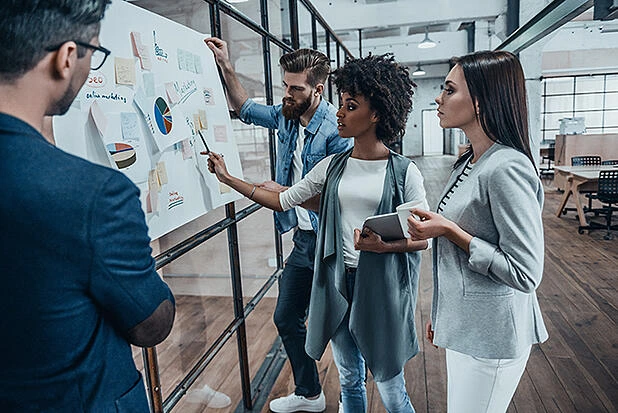 Planning for Success
As with any new learning initiative, it is important to first thoroughly scope and plan for your Workday training program. The more customized your training approach, the more successful the results.
When it comes to effectively planning for Workday training, management and the learning department need to work together to ensure that the true benefit is clear to employees. This helps increase adoption.
Do not forget to ensure that employees know that your management team is behind the new change and that they can look to them for support going forward. Trying to engage employees on new software when management seems clueless when it comes to using or guiding teams on how to use the tool is a lost cause. No matter what kind of engagement levels you attained in the training event, the software will quickly lose its importance when it comes to adoption if not supported correctly.
In addition, consider the following factors during the planning phase:
Key Goals
Business Processes
Workday Applications
Affected Employees/Learners
Ideal Trainer Profile
Whether it is an upgrade to a new version of Workday or the first time you will be introducing the software to your sales, service, or marketing teams, knowing what the overall purpose of the software is before designing the training is critical.
Creation of Customized Content
To ensure that you get the most relevant and engaging training experience, we develop customized content that tailors the message to meet your business. The content will have your company or industry-specific, real-life scenarios and examples. This can include your specific processes, products, and terminology. Once your plan of action is finalized, we can begin the development of your custom content.
Custom content will depend on your analysis and address your specific learners' needs:
What specifics do they need to know to bridge their Workday knowledge or skills gaps?
How will the training material skew from person to person or department to department so that it is not redundant or irrelevant?
What is going to be the best way to relay this training material?
Are you going to have a series of in-class learning events supported by online training thereafter, or is this going to be a pure eLearning project?
Building out content that engages your learners will be dependent on how applicable the content is to your employee. Using real-life situations is a great way for employees to see how Workday will impact their regular day-to-day.
Although Workday can be applied industry-wide, your training content needs to focus on how this software tool and more importantly what aspects of the tool apply to your company and the employees being trained. Sharing a one-hour module on generic applications will not prove beneficial to the training program as learners simply won't see the application or the value.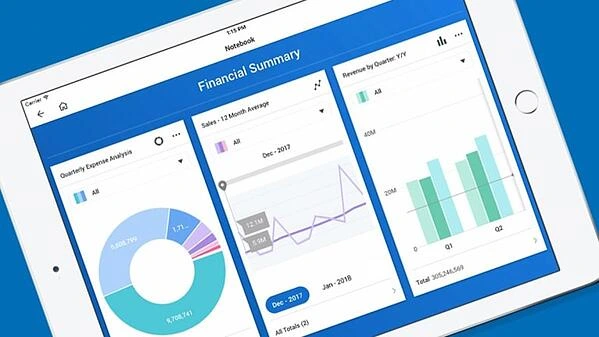 Workday Training Best Practices
TrainingFolks will work tirelessly to ensure that Workday adoption by your employee is successful by following these key steps:
Review your existing processes and procedures to ensure that they correlate with Workday settings. Where they do not match, we will take a deep dive to identify whether a learning solution or software customization is required to ensure that the implementation budget and time do not exceed your expectations
Collaborating with various business functions to compose Standard Operating Procedures (SOPs) for Workday and integrate these SOPs into training
We will design and develop learning solutions that include:

Power-user training – peers from different backgrounds that act as coaches and troubleshooters
Personas – virtual characters within a specific role/task, used universally in all the training material to which employees can relate to
Agile learning – compared with the regular "one training solution for all" our rapid learning Workday training solution is iterative and incremental to allow Workday customizations and releases to be implemented with minimal employee impact
Learning paths – build learning goals that encourage professional development e.g. peer recruiter to the HR manager

Implement training that uses real-live data in a stable, parallel environment to provide the highest level of fidelity and capture real-world challenges without affecting your system or data
Building a learning partnership with you to not only evaluate the success of the Workday training we develop but also to share in your Workday success!
Workday Training Solutions
We have a range of expertise and a team ready to provide custom training so you can adapt and make the best use of your Workday system. Our solutions range from consulting on-site or remotely to providing instructor-led training iLT) or virtual instructor led training (vILT) on topic-specific learning or in-depth training. Our team will analyze your training needs and knowledge gaps, design ideal learning solutions, develop modern, interactive, and exciting training courses and help you implement them effectively.
To further empower your employee, we also offer custom on-demand learning solutions such as advanced custom eLearning programs, job-aids, infographics, or video-based learning, available anytime, anywhere, and on any platform.