Invest in Developing the Traits That Employees Need
The gap in today's workplace environment cannot be ignored. More than ever, employers are finding that employees lack essential personal, team, and business leadership skills.
Studies show that 75% of long-term job success depends on people skills, while only 25% on technical knowledge1, making a strong case for ongoing soft skills training across the organization.

TrainingFolks' Instructor Led Training (iLT) workshops are delivered onsite to meet your organization's learning needs. Invest in soft skills and improve employee productivity today.
Our workshops are designed to build a higher-performing workforce with content that resonates with all levels of experience on your team.
Choose from half-day up to three-day workshops based on the course that you select.
TrainingFolks ILT workshops bring tailored content from our vast library of proven business skills topics right to your location.
Top Soft Skills Workshops Offered by TrainingFolks include:
Presentation Skills

DEI Training (Diversity, Equity & Inclusion)

Train the Trainer

Work from Home for Employees

Work From Home for Managers

Communication Skills

Time Management

Project Management

Performance Management

Coaching for Success

Leadership 101

Microsoft Office 365

Selling Skills

Customer Service and more!
We also offer virtual delivery of your workshop using popular platforms including Webex, Adobe Connect, GoToMeeting, and Zoom.
If you're interested in a large group delivery format, we can accommodate. Call us today to discuss your specific needs.
Get your no-obligation quote today. Simply fill out the form to the right.
Emotional Intelligence and Corporate Culture
Recruiting and hiring employees that have the right traits and social skills can be critical to maintaining and further shaping your work environment.
If your culture is one filled with an entrepreneurial spirit and very collaborative, your team members need to master time, and project management and have great communication skills. Filling the organization with new hires that do not possess these is something hiring managers can try to get around, but what if the employees that you currently have simply haven't evolved either?
The right soft skills development workshops are geared at improving these must-have skills and closing the gaps where they appear. Overall, this can greatly impact your company culture.
How Soft Skills Improves Company Culture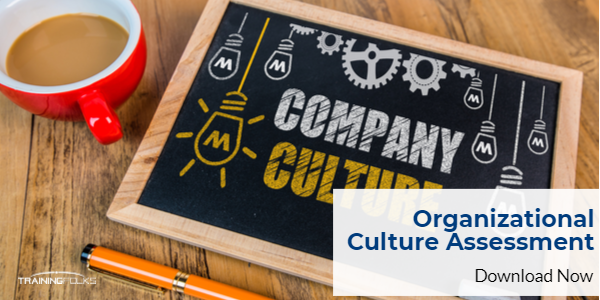 Download this free Organizational Culture Assessment worksheet from TrainingFolks. Taking the time to answer these key questions will provide you and your team with a detailed description of what makes up your organization's culture. From there you can determine the best workshops for success!
Leadership Development is More Than Technical Skills
Today's management teams must deal with a very dynamic and ever-changing workforce. With the influx of Millennials into the workplace and soon to come to Generation Z, adapting leadership styles to match the needs of these employees is important.
While your leaders may have a good soft skill set, the consistent improvement of these to adapt to changing environments is a great way to ensure the ongoing success of the organization.
What soft skills are important to good leadership development?
Strong presentation skills to ensure employees are clear on overall visions and goals
Clear communication skills to bring teams together and on the right path to success
Time management skills to keep projects and employees on track
Coaching for success skills is critical in today's environment where employee coaching and mentoring is a big desire for employees
Problem-solving is a key trait for those dealing with ongoing issues day to day
Leadership 101 can benefit all leaders and shape emerging leaders as well
If you're dealing with some of these challenges, then it may be time for leadership training.
Your executives question whether the current skill set of leaders will enable them to achieve desired results
There are issues surrounding attracting and retaining leaders with critically important skills and attributes
There is an insufficient talent pool for leadership succession
Free Leadership Development Tool Kit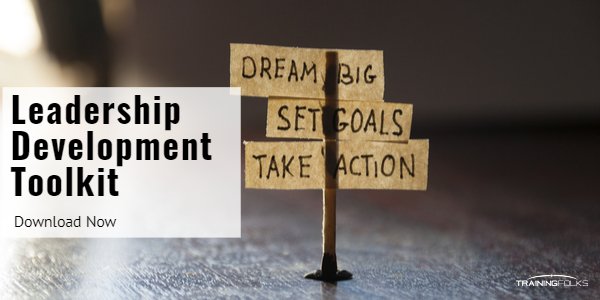 You're not alone. Make the move towards effective change today.
Finding the Right Trainer for Your Soft Skills Programs
Establishing the need to further develop your employees and leaders is step one. But then, how do you decide what the best way to provide this training is? Are you going to develop the employee training in-house and have it available via eLearning? Are you going to have formal in-class training organized internally and delivered by your trainers? Or is it necessary to look externally for best-in-class soft skills training workshops geared at specifically targeted learners?
Regardless of your decision, one of the most important success drivers is the trainer that you choose.
Here are the top skills your corporate trainer should possess to help drive successful training programs for your organization.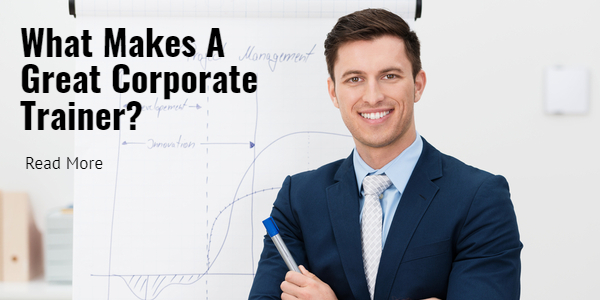 With TrainingFolks you can rest assured that our skilled and experienced team of trainers has the subject matter knowledge and industry acumen to deliver the best training program for your employees.
1https://www.amanet.org/articles/the-hard-truth-about-soft-skills/