Microsoft Dynamics 365 Training
Improve Company-Wide User Adoption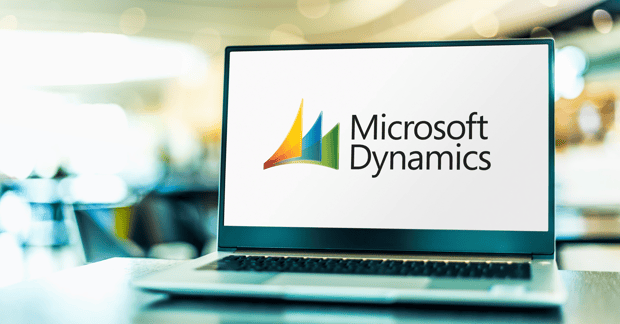 Are you implementing Microsoft Dynamics 365 (D365) and concerned about your employee's ability to use the software properly?
Implementing D365 successfully requires comprehensive change management and training to ensure successful user adoption.
Beginning with a proper needs analysis and training strategy, you will be able to have training customized and delivered. This will help build confidence with your employees to get the most value out of your investment.
Gain the most from Dynamics 365 With the Right Training
Do you have any of the following training challenges?
Have previous technology deployments stumbled or failed because of poor user training?



Have changes in your organization or competing priorities limited the training team's ability to support a technology rollout?


Your system end-users have a misunderstanding or confusion on how to utilize the D365 platform
Underutilization, your system users are 'pushing back' not using Dynamics 365 software resulting in wasted dollar adoption

r
Steps to a Successful Dynamics 365 Training Program
Planning and Management of Training
To support the successful implementation of MS D365, TrainingFolks will create a comprehensive training plan which will detail the design, development, and implementation of all required training. Our experienced Instructional Design consultants will work with the project stakeholders to build out a training plan and outline the scope of the training. Our team has substantial experience working with companies across the world to design, deliver, and develop custom training. Your customized training plan will have a deep understanding of the goals, processes, applications, and most importantly the people that make up your organization.
Custom D365 Solutions require Custom D365 Training Content
Training delivered to system end-users will be an engaging and interactive experience to help ensure high rates of D365 user adoption. However, with a successful deployment of your D365 implementation, there will be several custom solutions. Furthermore, our experience shows that there will be multiple processes that will be completed close to or even after your training delivery date.
We work to ensure all training is reflective of your system's go-live state.

Custom Solutions
System Step Simulations / Business Process Procedures
Detailed role-based process simulations and documentation is developed and provided to all system end-users with detailed instruction and assessment on all MS D365 new processes.


eLearning
Based on the scope of your training needs and the skills and knowledge of your employees, eLearning may be an option as well. In this case, our eLearning development

team will design and develop an employee-centric approach to your software training needs.


In-class, Instructor-Led Training
We have a Dynamics 365 trainer come to your desired location (on-premise or at a learning center) to conduct face-to-face training. This is a highly effective way of training your sales and service teams for success on this CRM platform and TrainingFolks can provide local contract trainers to each of your requested locations.


Virtual Instructor-Led Training (vILT)
Creating a live virtual training environment is a benefit when you're working with a team of learners that are geographically dispersed. One of our skilled Dynamics 365 trainers will host an engaging online training session walking teams through using the platform with full interaction to encourage questions and social sharing.


Train the Trainer
TrainingFolks works with clients to help them to upskill their internal trainers. A Dynamics 365 trainer will provide the required materials and work with your internal team to ensure that they are trained up and ready to then train your teams of end-users as needed.
Continued Support Post Go-Live
With TrainingFolks' customized training services, your organization will be provided with continued support for your teams well beyond your D365 Go-live.

Have TrainingFolks create your customized Dynamics 365 learning program to provide your teams with the right training for success.

Trainers Available Near You!
We have an experienced team of learning professionals available for classroom and virtual instruction that can help you maximize the potential of your sales, customer service, and marketing teams utilizing Dynamics 365.