Find

your best-fit Contract Training Coordinator



The Training Coordinator is responsible for coordinating activities required to successfully roll out and deliver a specific training curriculum. Has your training department's day-to-day activities increased? Consider engaging a TrainingFolks contract training coordinator today!
A contract Training Coordinator is an important part of an education strategy. A contract Training Coordinator works with Human Resources and Management to identify training requirements and institutes plans for training new and existing employees.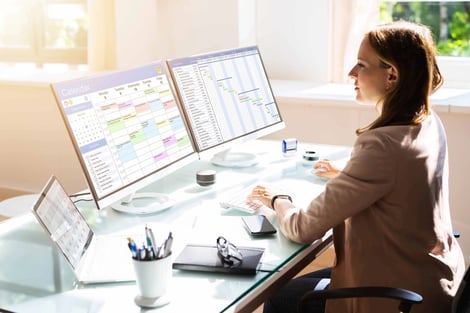 Training Coordinator

:
Responsibilities:
Plan and manage the logistics for training delivery/training event (Facility bookings, set-up, lunches)
Schedule management of trainers and participants in accordance with client requirements
Manage regular day-to-day communications with all stakeholders through email, and phone around project-specific requirements and/or general administrative issues
Pre-work administration, including material preparation/supplies
Post-work collection, feedback on evaluations, and materials management
Participant tracking (LMS, Excel) and report generation
Trainer tracking – travel, payment processing, time sheets, and performance evaluations
Assist in editing, and updating course materials
Assist in general departmental task completion
Experience:
Minimum one-year administrative experience including event planning
Demonstrated excellent communication skills (oral & written) 8 years of learning delivery experience
Proven ability to multitask and organize
Detail oriented
Intermediate level proficiency in MS Office suite of products
Post-secondary education (or equivalent)