Set Your Corporate Sales and Service Teams Up for Success
Sales best practices don't happen by accident. We understand that there are constant changes in your sales and service organization and can help you deal with mergers, new market penetration, technology implementation i.e. Salesforce training, staff churn, product development, and increased business expectations. These are all events that require customer-facing staff to quickly adopt change while meeting and exceeding customer demands.
Your organization faces several challenges today:
Increased targets
Recruitment and retention
Employee training & development
New product knowledge
New technologies
CRM end-user training on Salesforce or Microsoft dynamics
Need to implement a successful sales enablement training program at your organization?
The TrainingFolks' Experience
Sales enablement and service effectiveness means helping your teams implement performance improvement changes that help them increase profitable revenues and build customer retention. We understand how high performance is linked to success. We have experienced firsthand what it takes to develop and implement successful employee development initiatives that have positively impacted our clients' results.
Our sales enablement solutions are designed to help you improve the performance of your sales and service teams by analyzing their needs and developing customized programs that support your business goals.
Consumer and Business Sales Team Training Programs
Relationship building
Salesforce user adoption
Telephone Skills
Effective Prospecting and funnel building
Effective one-on-one communication
Personal Value proposition
Time Management
Territory Management
Solution Selling - Cross-Selling
Handling Objections
Sales Management
Sales Coaching
Forecasting/budgeting and objective setting
Hiring and Selection
Customer Success Manager
Customer Service Team Training Programs
Issue resolution
Effective telephone skills
Effective business writing skills
Sales skills for customer service
Improving Sales and Service Teams with Microlearning
Creating the right experience for your customers is left to more than just one person. Account executives working in the field, inside sales agents in a call center, retail sales associates in-store, and customer service representatives on the phone all interact with your customers. They are responsible for representing your company and brand.
To deliver the service your clients expect, your employees must have the required knowledge and skills to deliver.
Delivering a positive customer experience includes:
Product awareness – Knowledge of your company's products and services, the ability to explain the benefits and make suggestions to customers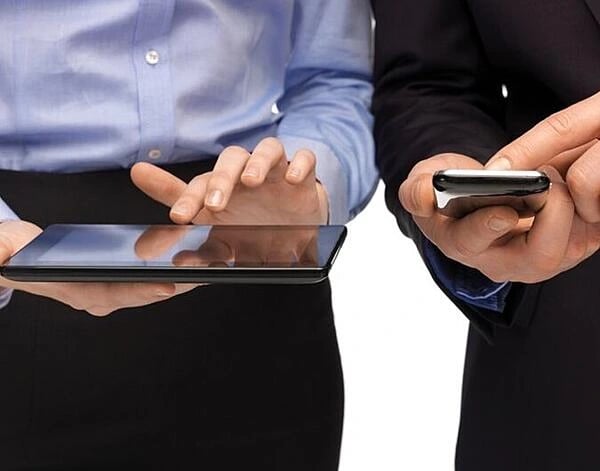 Responsiveness – Putting customers first and listening to their needs
Proactive problem-solving – The autonomy to handle a situation and do what is best for the customer
Attitude – Friendly, helpful, and professional interactions with customers, thanking them for their business...and smiling!
Traditional in-person or virtual training sessions are essential for new product launches, updates to technology implementations, the introduction of new procedures, and other initiatives. But there are often times when changes or updates to products, policies, or promotions need to be delivered quickly to employees in different locations across the city or country. In these cases, microlearning is an excellent sales enablement tool.
To learn how microlearning can improve the performance of your sales and service teams, download the ebook "Microlearning for Sales and Service Excellence".
Is it Time for an External Sales Training Consultant?
While in-house training may be the norm for your employee training and development department, their situations where an external sales enablement training partner like TrainingFolks can help.
Here are three common reasons our clients call on us for a sales training consultation.
The One Man Show
While an organization is growing, having a smaller internal training team may be enough to meet all of the company's training needs. As teams grow, however, and further expertise on how to create the optimal customer experience becomes paramount to future success, you need a highly-skilled subject matter expert to come to the table.
Sales training consultants can play an instrumental role in working closely with you to help define and develop desirable sales processes and practices, measure results and ensure there's an acceptable return on investment and train your sales team on the best practices for successful selling. A key sales consulting training tool is a mapped-out guide to sales operations. Sales Consulting solutions are customized and geared to assess your current sales forecast and build on your strengths
The Times They Are a-Changin'
All team members have a defined timeline of what they are to accomplish, an idea of what success looks like, and how to measure it. Sounds simple right? There's a dilemma, however. Your team is not prepared for an important change initiative that lingers ahead.
Salesforce restructuring is a common challenge faced by most organizations. Change initiative expertise and solutions provided by sales training consultants can be of tremendous help to ensure that the change results in the utmost positive impact for your company. In preparing for significant changes to your sales force, sales training consultants create what is referred to as an implementation plan.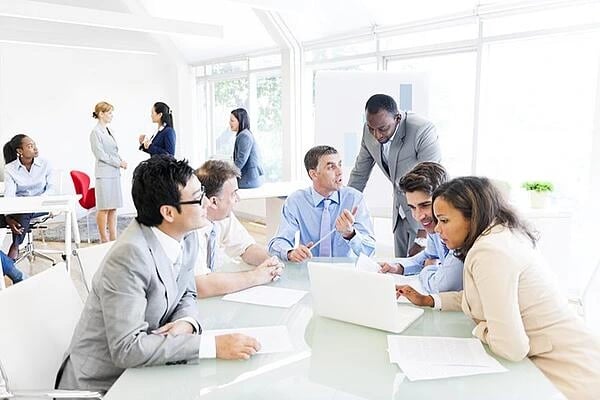 Technology Blunder
In today's business environment, it's not uncommon for an organization to have company-wide customer relationship management (CRM) software, such as Microsoft CRM or SalesForce. Too often, employees are thrown into the new software with insufficient training and guidance. Over time, only a small percentage of the software capabilities are exploited. Efforts remain stagnant and sales opportunities are missed.
Optimize your CRM Sales Knowledge
Research undertaken by a technology firm specializing in sales CRM software reported that customers who were trained properly had 52% higher user adoption rates and 132% increased sales pipeline.
CRM software management and training are among the services provided by sales training consultants. To ensure you fully maximize your CRM investment, it is wise to seriously consider seeking a professional sales consulting team to do the leg-work. Proper implementation of company-wide CRM software will help you track your company's activities and efforts as they relate to the bottom line. CRM training may enable a greater knowledge by all employees so that the administrative and customer relation process can be smoother.
What are some of the benefits of using CRM software and proper training?
Superior customer satisfaction
Increases the marketing effectiveness
Creates sales opportunity
Transparent sharing of information
Increases the performance rate
How Our Contract Trainers Can Help
How are you going to deliver the training once you're ready to go? Having the best training material in the world is useless if the training delivery is not engaging enough to resonate with your learners.
(Download this free evaluation checklist for your next Contract Trainer hire today.)
Are you going to need to ramp up your internal team with additional contract trainers or do you have the people in-house to do this effectively? Are you going to train employees using instructor led training, or virtual-based training, or are you going to go online?
Managing travel, as well as multiple corporate trainers across offices, corporate trainers across offices, can become cumbersome, especially with smaller internal learning and development teams. Working with an external corporate training services provider that works with skilled contract trainers, however, can save a lot of headache, stress, time, and budget in the long run.
Achieving successful new technology user adoption rates is not impossible if you follow the right steps and work with the right corporate training experts along the way.
If you're currently in need of effective contract instructional designers, contract trainers, or overall corporate training services to help create a robust new software implementation training program, get in touch with the dedicated team of experts at TrainingFolks today.
"TrainingFolks understood our requirements and their flexibility has proven quite valuable to our organization."
Giovinazzi, Fulton Financial Corporation