What Is Your Custom eLearning Need?
Clients continue to see the value in choosing eLearning for training delivery of their learning solutions.
Key Benefits of eLearning:
Allows f

or greater course flexibility

Enhanced

learner engagement and learning experiences
Greater reach, especially for organizations with a dispersed workforce

A great option for channel partner education

Training can be delivered as required
Reduction in Travel costs

There are many aspects to the successful migration of your
eLearning content, including:



Needs Assessment
A TrainingFolks learning advisor can help build a comprehensive needs assessment including key dates, budgets, and eLearning authoring tools best suited for your organization's eLearning strategy.

LMS
TrainingFolks LMS is an easy-to-use learning management system. Designed to provide a wide range of corporate learning. The LMS helps you train employees, partners, and customers through a rapid installation and full-featured platform.

eLearning Conversion
eLearning development companies can ensure efficient and seamless conversions to your existing training programs. TrainingFolks specializes in converting Instructor Led Training to eLearning.


Instructional Design
As you work through your content inventory, you may find certain courses require an overhaul, more than a simple conversion. TrainingFolks can assist with skilled and experienced eLearning Instructional Designers who can build out new HTML5 eLearning courses based on your specific objectives.
We Can Build and Host Your eLearning
What is Your Current eLearning Need?
If you require custom eLearning program development, we can help. You may have an abundance of disparate training content in many places or many forms. Our custom eLearning development team will assemble your training material and validate it with your key stakeholders to come up with learning objectives that match your unique employee training needs. We will then utilize effective components of the ADDIE model and other instructional Systems Design models to develop a custom eLearning solution that's right for your organization's needs.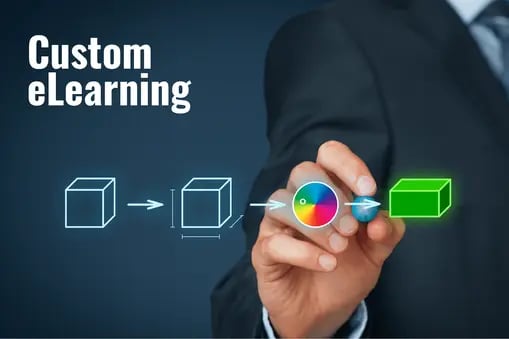 The main components of our custom eLearning development process:
Learning assessment and needs analysis
High-level design plan
Development of storyboards, prototypes, mockups, reference material
Production of Alpha, Beta, and final versions
Integration with your learning or learning management system (LMS)
Maintenance and support
eLearning Conversions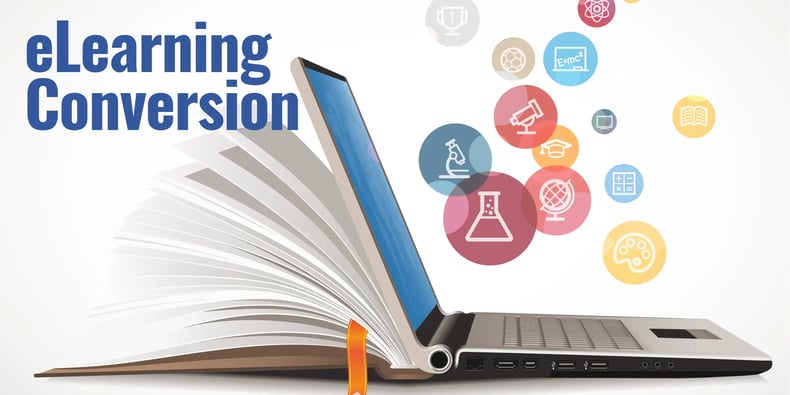 Going From Instructor-Led to Online
Our expert team will storyboard your existing ILT workshop and develop an eLearning module utilizing our rapid development process. We will ensure compliance with SCORM, and/or xAPI (Tin Can) standards.
Our experienced team of instructional technologists and eLearning developers will enhance the instructional effectiveness of your training material by using a variety of authoring tools and rich media. Our creative graphic designers and web specialists will then breathe life into the course by using appealing graphics and engaging interactivities.
"Working with TrainingFolks is always a pleasure. Their team has helped us provide customers with interactive eLearning content that surpasses any competitive offering. Their content has transformed the way we engage our users and is leaving them well-informed and satisfied. All we can ask for is more!"
Josh Miller, eLearning Expert, Agilent Technologies



Upgrade Your Learning Programs with eLearning Maintenance





Depending on the topic, online training content can become dated rather quickly. Onboarding programs, safety policies, or leadership development training, for example, may not change very often but product upgrades, processes, and software programs with regular updates may need changing more frequently.
Upgrade your existing eLearning content to a new platform, programming language, or any custom, SCORM, or AICC compliant Learning Management System (LMS). We are also skilled in courseware integration within AICC and SCORM standards.
eLearning for Cloud-Based Technologies
Often the fastest and easiest way to handle training for unplanned software updates is with custom eLearning development companies. Some of the benefits of custom eLearning include:
Training can be developed and delivered quickly.
It is easily accessible online, giving learners the flexibility of completing the training when and where it is convenient for them.
Provides consistent training content for learners throughout the organization, even those in dispersed locations.
Allows learning leaders and managers to track who has completed the training.
The best way to prepare for unplanned updates is to establish a strategy before they happen. To assist you, download this "Training Checklist for Cloud-based Technology Updates". It outlines the steps you'll need to cover to streamline training and reduce the time it takes to get end-users up to speed.
We offer volume pricing for large-scale eLearning updates or upgrade projects. Contact us today for more information.
To ensure that our eLearning services are aligned with your learning objectives and business goals, our team will provide expert assistance during all phases of the eLearning development process.