Hosted Learning Management System (LMS)
Simplify your organization's online learning with a powerful, easy-to-use, cloud LMS portal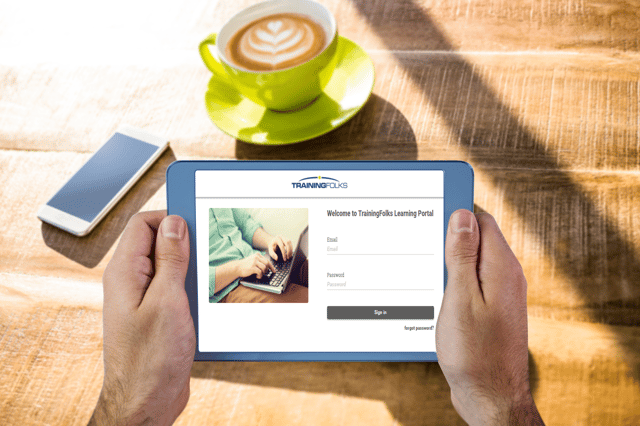 This cloud LMS simplifies your company's training management by delivering easily accessible online learning for your employees, contractors, members and partners. The highly reliable platform offers rapid implementation – your training programs can be up and running in days instead of weeks or months. It offers flexibility to meet the unique training needs of companies of all sizes, and is scalable to grow with your business.

Available from a laptop, tablet or smartphone, employees can participate in eLearning when and where it is convenient for them, for a better training experience.

TrainingFolks' cloud LMS portal makes it easier to:
Review learner data to identify areas for improvement and streamline your courses.


Manage your company's training requirements by tracking course completion and compliance.


Focus on planning, developing and implementing your training activities instead of maintaining and administering them.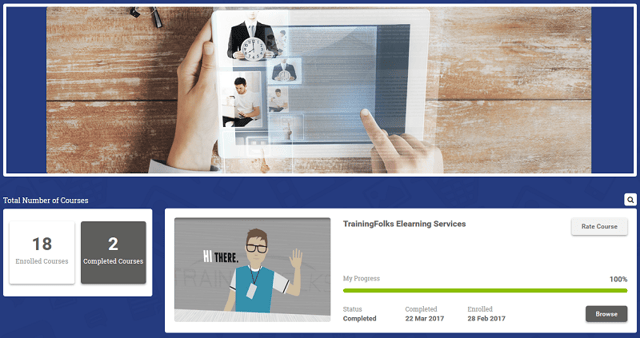 Here are just a few of the powerful features of TrainingFolks' LMS:
Add and update course content quickly and easily using a variety of formats such as Word, PowerPoint, PDF, video and audio files.


Blend eLearning with Instructor-led Training (ILT) – the cloud LMS integrates with major webinar tools such as GoToMeeting, WebEx and Adobe Connect.


Schedule automatic reminder emails to improve attendance. The tool has full time zone support so no matter where your learners are located the training schedule is fully coordinated.


Deliver a truly customized learning experience by creating learning paths. Learners will need to master one subject before they can move on to the next topic in the path.


Manage your courses by department, job role or location, and assign different course catalogs to specific user groups.


Engage and motivate learners by gamifying your eLearning strategy.
Sell courses online with secure eCommerce functionality and easily schedule ILT classroom sessions.
Delivering a better training experience can improve learner engagement and retention. For more information or to request a demo please complete the form and contact us today!