Create an energized team with Nonprofit Training tailored to your needs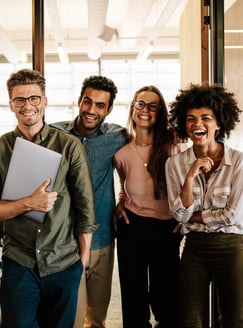 We create engaging, customizable training for your employees or volunteers. Whether it's online with a Virtual Instructor, eLearning, or in the classroom - we've got the right solution for you.
We have helped build training for nonprofit organizations with health and safety training, service training, performance management programs, and much more...
Our ability to provide engaging adult learning programs, coupled with our expertise in the nonprofit industry, has made us a selected partner for many nonprofit organizations.
So glad we found TrainingFolks! Steve is so kind, so well respected here, and just really good at running training. We have exceptionally bright people here and they are critical thinkers – they really appreciate the manner and expertise. He really contributed to our success!
Giselle, Union of Concerned Scientists