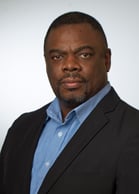 Steve Knibb is a seasoned Learning Consultant and Program Designer with over 20 years of experience across a range of industries. Steve has led award winning projects with TrainingFolks since 2008 and uses a charismatic, detail-oriented approach to engage in a variety of learning environments.
His ability to build a solid rapport with his clients has been the key to his success. Proficient in discerning individual adult learning styles, Steve utilizes relevant, effective approaches to maximize the learning experience.
KEY PROJECTS

Implementing New or Upgrading Existing Technology
As part of a major change initiative, Steve delivered specialized financial systems-based learning to financial services specialists within one of Canada's largest financial institutions. This learning was delivered as part of an initiative to increase sales staff efficiency and improve the customer experience.

Filling the Leadership Talent Pipeline
Steve built from scratch and was the lead instructor for two award winning leadership development programs designed to develop competencies in areas such as management/leadership, initiating and sustaining change, situational leadership, problem solving, project management, team building, and presentation and facilitation skills for the leaders within Canada's leading integrated freight and parcel solutions provider.
Complying with New Regulations and Laws
Steve designed, developed and delivered project management learning initiatives and customized coaching for the program directors of a leading science-based non-profit organization. Their mandate is to combine independent scientific research and citizen action to develop innovative, practical solutions to secure responsible changes in government policy, corporate practices, and consumer choices. This program was designed to help the executive team focus on the selection and management of complex challenges in the scientific community.
Employee Onboarding
Steve developed and transformed the onboarding process to address challenges to employee loyalty and all the learning and development requirements for the transition of thousands of personnel into thirteen new state-of-the-art sorting facilities as part of a national infrastructure development initiative for Canada's leading integrated freight, parcel and logistics solution provider. In addition, all the learning and development requirements for the transition were coordinated under Steve's direction.
Filling the Leadership Talent Pipeline
Steve is a Certified Facilitator and Executive Coach for the Wiley Brand Everything DiSC corporate training and assessment solution, designed to elevate the effectiveness of communication and teamwork. He facilitated this program for the leadership teams at Canada's largest financial institution, Royal Bank of Canada.
Steve also exemplifies proficiency in projects pertaining to:
Post merger and acquisition integration training

Expanding operations or opening a new location
PROVEN EXPERIENCE ACROSS INDUSTRIES

Transportation & Logistics
Developed and delivered a Corporate Leadership Development program focused on the adoption of a people-first culture, committed to investing in staff, at Challenger Motor Freight. Developed the deployment strategy for organization Mission, Vision, Values re-introduction.
Education
Developed and delivered virtual instructor-led training (vILT) programs for the Association for Talent Development (ATD), award winning, web-based distance learning university program for senior leaders.
Not-for-Profit
Developed and delivered Project Management learning for the program directors of a leading science-based non-profit, the Union of Concerned Scientists, with a mandate to secure responsible changes in government policy.
Healthcare & Pharmaceuticals
Developed and delivered customized team building workshops for a leading pediatric health and research center's Autism Spectrum Disorder program.
Manufacturing
Developer and facilitator of two programs designed to develop talent and increase the effectiveness of the manufacturing leaders in the areas of coaching and time management at a leading manufacturer Lassonde Pappas & Co. Inc.
Steve has also completed complex global projects within:
Financial Services

Retail

Training & Development
EDUCATION & ACCREDITATIONS

Rath & Strong, Lexington MA Lean Six Sigma (2006)

H B Maynard and Company Inc. Pittsburgh PA Certified Basic Most Applicator (2000)

Freisen Kaye, Toronto, ON Developing Technology Based Training (2000)

Wiley-Workplace Learning Solutions, Minneapolis, MN

Certified Facilitator – Everything DiSC

Certified Facilitator – 5 Behaviors of a Cohesive Team

Freisen Kaye, Toronto, ON Designing Instructor-led Training (1999)

Freisen Kaye, Toronto, ON Designing Self-directed Learning (1999)

Principles Purchase and Sale of Real Property (1987)

Centennial College School of Engineering Technology and Applied Science, Toronto, ON
We got such high marks here for yesterday's training…24 folks here are in love with Steve! Thank you so much for being who you are Steve! You make the world a better place – with your goodness! So glad we found TrainingFolks! Steve is so kind, so well respected here and just really good at running trainings. We have exceptionally bright people here and they are critical thinkers – they really appreciate the manner and expertise. He really contributed to our success!"

- Giselle Piantedosi, Union of Concerned Scientists