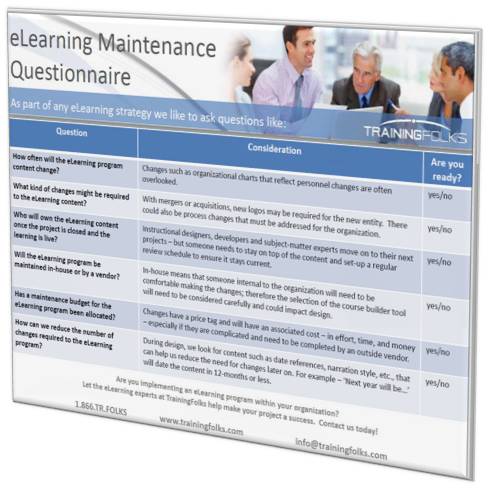 Top corporate training companies include eLearning initiatives as a valuable tool to share information among remote workers. Using technology has made creating the program much easier than it had been in the past, yet there are opportunities to reduce the expense of change when it comes to maintaining the eLearning program.
What is often overlooked in the rush to produce eLearning is an ongoing maintenance plan. Who will track content changes? Who will make changes? How will changes be made? How often will changes be required? What impact will this have on learners? What is the cost of maintenance? What happens when it is not maintained?
As part of any eLearning strategy we like to consider the following questions to ensure the eLearning program will be maintained properly - Make sure you are prepared! Download these questions from top training companies today!
Read More