Steps For Best Practices When Implementing Instructional Design
Tips from Top Corporate Training Service Provider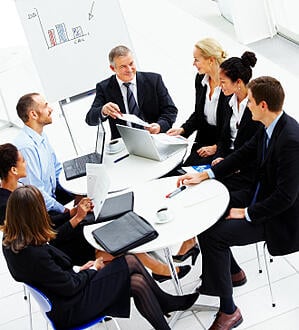 Instructional Design is the art and talent of creating focused training and learning experiences for an initiative or change within an organization.
Learning through experiential activities is critical to evaluating an instructional design. Employees immersed in understanding and learning the new technology or protocol are more likely to adopt change and implement it. The discipline of instructional design is focused on creating opportunities for active practice of newly learned skills.
Unlike passive learning where participants are subjected to dull PowerPoint presentations of that content, an instructional designer adds self-paced, instructor-led training (ILT), web-based training (WBT), and computer-based training (CBT) to support the message.
Engaging learning activities begin with these 7 tips for implementing instructional design:
Utilize Subject Matter Experts who have in-depth understanding

Determine objectives for training activities and metrics for success

Develop scope of content for learning needs consistent with objectives and metrics

Structure activities and learning opportunities

Create multi-media learning materials including ILT, WBT and CBT

Develop criteria and metric accomplishment assessments

Adapt materials for multiple learning styles or situations (e-learning versus in-person).
When implemented effectively, a successful instructional design has provable results and accomplishes the task of training.
How are you currently training your team? Are you using in-house trainers or outsourced experts? Are you saticfied with your training strategy? Do you currently monitor progress and evaluate metrics when training?
Our instructional design services can add value to your training initiatives by supplying subject matter experts, state-of-the-art instructional design, and training project management.
Not sure where to begin? Get our FREE Download!