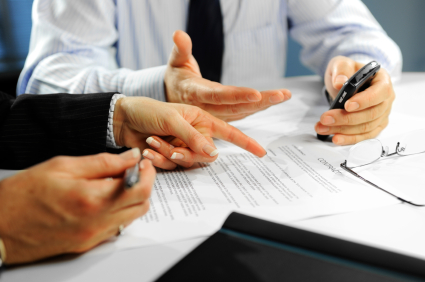 Organizational change initiatives carry the burden for assuring the entire team understands and respects the new rules. When mergers or acquisitions are on the horizon, change can create organizational confusion and this disharmony may result in organizational fallout.
Hiring
contracts trainers
to create training materials can facilitate changes during the life cycle of change initiatives. Especially because contract
instructional designer
have a deep understanding of training methodology and can create training programs that will reinforce the new behaviors of the change initiative.
Understanding how change affects individuals psychologically and having the process in place to support and negate negative process can assure a smooth transition to new behaviors and activities.
The four stages of change include:
Rebirth - This is where the change must occur - and the organization has to move in a new direction. In many organizations, there is resistance to the changes as well as inertia. Performance has a tendency to deteriorate if the new initiatives are not met head on. Mistrust of the new way of doing things may be due to misunderstanding of the new expectations. Having a program in place to communicate what the changes are and what the expectations are for the new system can overcome issues before they happen. Dealing with a contract trainer can prepare the organization before the change happens and will facilitate adoption.
Growth - As the new processes are implemented, the positive results will fuel growth of adoption. It's important that the reinforcement of the changed behaviors is in place to assure that the organization continues to move forward and not backwards.
Maturity - As the changes become the new norm, the organization then enters a phase of maturity of the change adoptions. Individuals start to take the new processes in stride and the benefit of the change initiative become apparent. This is when the tasks have been appropriately defined and the new structure is effectively implemented. Maturity happens more rapidly when the organization is lead through the process of change implementation.
Evaluation - Its important any time there is change to review and evaluate how the change is affecting the organization. There are three possible outcomes of any change - they are renewal, stagnation or decline. The best possible outcome is renewal - where the new processes take hold and the organization moves forward with growth. The other two possible outcomes - stagnation or decline - are both unfortunate results when a change has been started and the follow through suffers.
No matter how large or small the organization, it's important to think through and plan the types of changes that will be experienced for the company to survive. Any change, regardless of type, from implementing new procedures and protocols to downsizing are potential pitfalls for a company to experience. Having a process leader and implementing a change with metrics for adoption can improve the possible outcome and results from the change intiative.
Read More