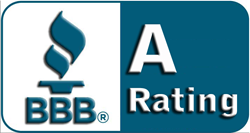 Global Training Company Receives A+ Award
TrainingFolks' is happy to announce we are accredited with an A+ rating by the Better Business Bureau.
TrainingFolks is a leading global corporate training and development company committed to providing learning solutions, consulting and contingent workforce services to help clients address key business challenges.
For 8 consecutive years, TrainingFolks has
achieved the highest possible rating A+ for its expected interaction with customers. The overall evaluation is based on reaching a number of standards set by the BBB.
Read More