eLearning Conversions
Conversion of Instructor Led Training (ILT) to standards-compliant eLearning or Web Based Training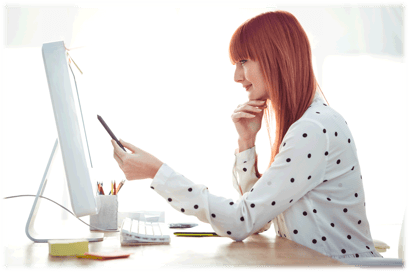 (WBT) allows for more timely training, maximum flexibility and greater reach, while reducing maintenance and travel costs.
We will storyboard your existing ILT workshop and develop an eLearning module utilizing our rapid development process. We will ensure compliance to the following standards SCORM, AICC and/or xAPI (Tin Can).
Our experienced team instructional technologists and eLearning developers will enhance the instructional effectiveness of your training material by using a variety of authoring tools and rich media. Our creative graphic designers and web specialists will then breathe life into the course by using appealing graphics and engaging interactivities.
Let us transform your instructional manuals, participant guides, job aids, presentation slides, marketing brochures and flipcharts to interactive eLearning.
"Working with Training Folks is always a pleasure. Their team has helped us provide customers with interactive eLearning content that surpasses any competitive offering. Their content has transformed the way we engage our users and is leaving them well informed and satisfied. All we can ask for is more!"
Josh Miller, eLearning Expert, Agilent Technologies