Improve Your Salesforce User Adoption with Skilled Corporate Trainers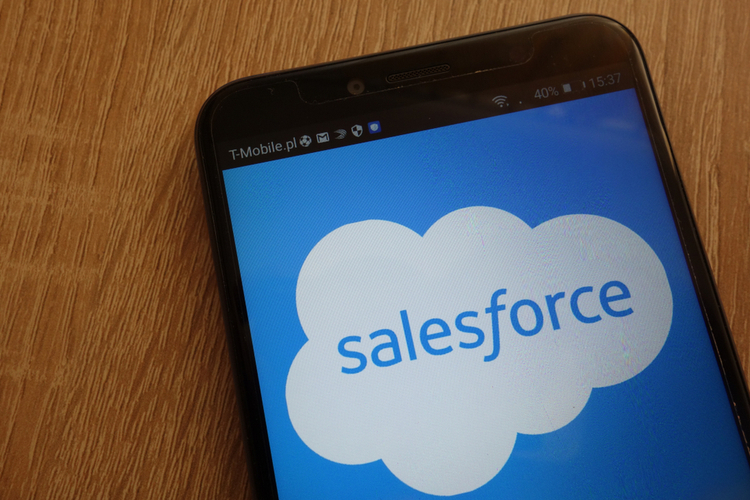 With continuous updates as well as changes on your internal sales and service teams, upgrading or upskilling your workforce on Salesforce is a must-do for successful organizations.
TrainingFolks works with B2B and B2C clients globally to implement customized Salesforce training solutions for their specific needs across industries like IT, business services, manufacturing, retail, healthcare, finance and banking, telecoms and more.

We'll Find the Right Trainer or Team of Trainers for Your Salesforce Implementation
We have an experienced team of learning professionals available to help you maximize the potential of your sales, customer service and marketing teams utilizing Salesforce.
Hire The Right Salesforce Trainer Today
Use Salesforce to its Full Capabilities With the Right Training and Improve Overall Value
Do you have any of the following Salesforce training challenges?
A general misunderstanding or confusion of how to utilize the Salesforce CRM platform effectively

The need to upgrade to a new version of Salesforce Lightning across the organization including Salesforce Sales and Service Cloud



Under utilization of Salesforce software resulting in wasted dollars

Unclear employee understanding of the value of Salesforce to the business process resulting in poor software user adoption rates


Dealing with push back from sales and service teams due to poor past training experiences


Still the most popular form of training for new software user adoption, in-class training provides a great hand on approach for learners. Based on the depth of your training material, you may need to schedule several days for your learners to attend the training events.
Selecting your trainer or team of trainers is also vital to the success of your program.
In many cases, companies will opt for an IT resource to conduct the training because of their in-depth technical knowledge of the software. Use caution if you exercise this practice. Employee training is a skill that corporate trainers work on for years. Although someone may have great working knowledge of a system, they may not be the best person to communicate that information in an employee-centric way using best practices for optimal results.
If you're going to source a contract trainer, work our network of experienced trainers for your industry and more importantly, with the experience of your learners. A salesperson can speak to another salesperson in a way that a technical person cannot. Build the creditability of your trainer with the learning group by ensuring that they also have a deep knowledge of how the tool can be used specifically for your business your processes and your learners. Generic explanations simply won't cut it!
Virtual Instructor-Led Training (vILT)
Creating a live virtual training environment is a benefit when you're working with a team of learners that are geographically dispersed. In addition to the time that will be spent on travel to attend just one training session the company will also save money when it comes to accommodations, food and hosting your learners for onsite training. Developing an engaging online training session that is guided by a skilled trainer can be a great way to walk your teams through the learning.
Train the Trainer
It is also important to build in training for your trainers if you have in internal team that will carry on your Salesforce program. Ensure that your plan calls for train the trainer in this case, which will ensure that you budget for additional content, time and money.
4 Steps to Successful Custom Salesforce Training
Planning and Management of Training
Before designing or implementing any training, one of our skilled Instructional Design consultants will work with your stakeholders to understand the scope of the new Salesforce training initiative. Your customized training plan will stem from understanding and analyzing your goals, business process, applications, and learners in a thorough training needs assessment.
Development of Custom Content
If you want to be successful at deploying your Salesforce training program, there is no such thing as a one-size-fits-all approach. Instead, our experts will utilize the custom approach laid out by our Instructional Designer to build out the training plan and materials required. Using best practices like including real-life situations, addressing expected behaviours and value propositions for the learners specifically and skills check development activities will all ensure the further success of the program.
Training delivery
The training delivered to your learners will be an engaging and interactive experience to help ensure high rates of user adoption. Based on your organizational culture, learner profiles and company preferences there are numerous ways that your custom training experiences can be delivered.
In-class, Instructor-Led Training
We will have a certified Salesforce trainer come to your desired location (on premise or at a learning centre) to conduct face to face training. This is a highly effective way of training your sales and service teams for success on this CRM platform and TrainingFolks can provide local contract trainers to each of your requested locations.
Virtual Instructor-Led Training (vILT)
Creating a live virtual training environment is a benefit when you're working with a team of learners that are geographically dispersed. In additional time on travel to attend just one training session is saved, along with budget. One of our skilled Salesforce certified trainer will host an engaging online training session walking teams through using the platform with full interaction to encourage questions and social sharing.
Train the Trainer
TrainingFolks works with clients to help them to upskill their internal trainers. A fully certified Salesforce trainer will provide the required materials and work with your internal team to ensure that they are trained up and ready to then train your teams of end-users as needed.
eLearning
Based on the scope of your Salesforce training needs and the skills and knowledge of your employees, eLearning may be an option as well. In this case, our eLearning development team will design and develop an employee-centric approach to your software training needs.
Continued Support Post-Training
TrainingFolks does not subscribe to the one and done approach to corporate training and delivery. With our customized Salesforce training services, your organization will be provided with several post training event assets to continue to coach and support your teams. These can include how-to- videos or tutorials. They can also include reference guides or topic-based articles hosted on your learning management system (LMS). If there is an additional level of support that your organization requires post training event, we can work to further customize experiences and ensure that the team continues to exceed goals.
Have our experienced team create the customized Salesforce CRM learning program you need to provide your teams with the right training for success.

5 Best Practices for Salesforce User Adoption Strategy and Training
Reverse the 80/20 rule
Focus the initial "go-live" training primarily on the core 20% of the functionality that the employees will use 80% of the time.
Initial training sessions should concentrate on Speed to Efficiency of the greatest usage of the system. As part of your learning strategy consider ongoing or continuous education including additional functionality. This is especially true when upgrading your current version of Salesforce or continuously training new members to your sales and service teams.
Modality Selection
Align delivery modality to learner objectives and transfer. Instructor-led training in a hands-on setting is great for the "go-live" training. However, if the user will only complete a task occasionally, provide them with "How to" quick reference materials or leverage online courses and support material with microlearning. When designing your customized Salesforce learning approach, your instructional designer will be able to design training to the best modality for your learners and level of learning required.
Practice, Practice, Practice
Often we see new application training that "tells" about the system or "shows" the system (particularly in e-learning courses). In proficiency-oriented training such as software training, give the employee access to the software or a simulation environment. In fact, training is often more effective if they explore the program first, before attending the session. Remember, a key objective for the training is having the users demonstrate proficient in the training.
Train from the real world
Deliver training in a stable systems environment. An environment that mirrors the real-life environment. Creating "true-life" context, with real-world challenges, will make it easier to transfer new knowledge and skills to job duties. If an application screen is going to change after the training, then training would be counterproductive to user adoption. Furthermore, keep in mind that your sales, service and marketing teams are working with real clients and partners everyday and have specific situations that are normal in their day to day role. Include these in your training and show them how Salesforce and tools available can help address these very real situations.
Don't overwhelm them
CRM training doesn't need to be complicated. However, for many employees learning Salesforce for the first time can be overwhelming. A few ideas to mitigate that feeling and increase adoption would be to keep them informed of the rollout progress, find your champions, link the training to your business processes, maintain communication and collaboration and celebrate and reward their success, and keep in mind the KISS Principal. Consider building in how this new rollout will help them personally excel in their role and really lay out what's in it for them for further acceptance of this change.
Learn more about why TrainingFolks is the right Salesforce Training provider for your organization's custom training needs. Get in touch with us today and one of our experienced team members can discuss your current scope and how a customized approach can help to achieve your learning objectives effectively.