Employee-Centric eLearning With Proven Training Results
Clients continue to see the value in choosing eLearning for the training delivery of their learning solutions.
Key Benefits of eLearning Course Development
Allows for maximum course flexibility
Improved employee engagement and learning experiences
Greater reach, especially for organizations with a dispersed workforce
Training can be delivered on-demand as required
Travel costs are reduced
What is Your Current eLearning Training Need?
Custom eLearning Development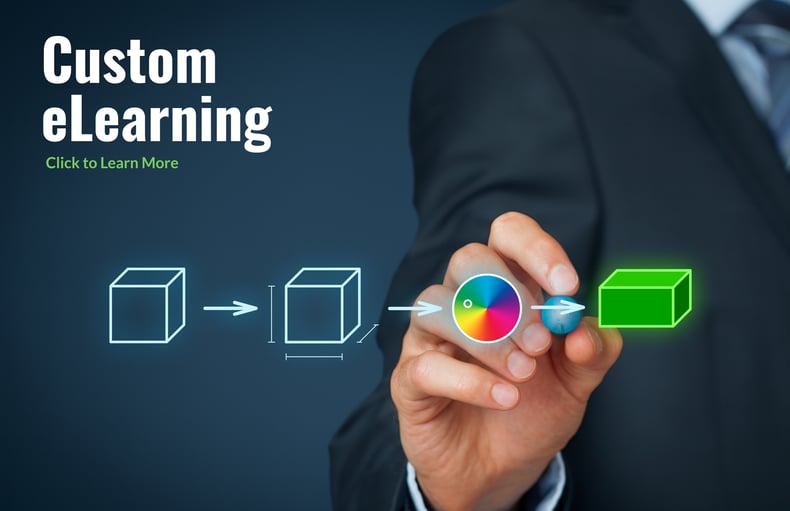 If you require custom eLearning program development, we can help. You may have an abundance of disparate training content in many places or in many forms. Our custom eLearning development team will assemble your training material and validate it with your key stakeholders to come up with learning objectives that match your unique employee training needs. We will then utilize effective components of the ADDIE model and other instructional Systems Design models to develop a custom eLearning solution that's right for your organizations' needs.
The main components of our custom eLearning development process:
Learning assessment and needs analysis
High-level design plan
Development of storyboards, prototypes, mockups, reference material
Production of Alpha, Beta, and final versions
Integration with your learning or learning management system (LMS)
Maintenance and support
eLearning Conversions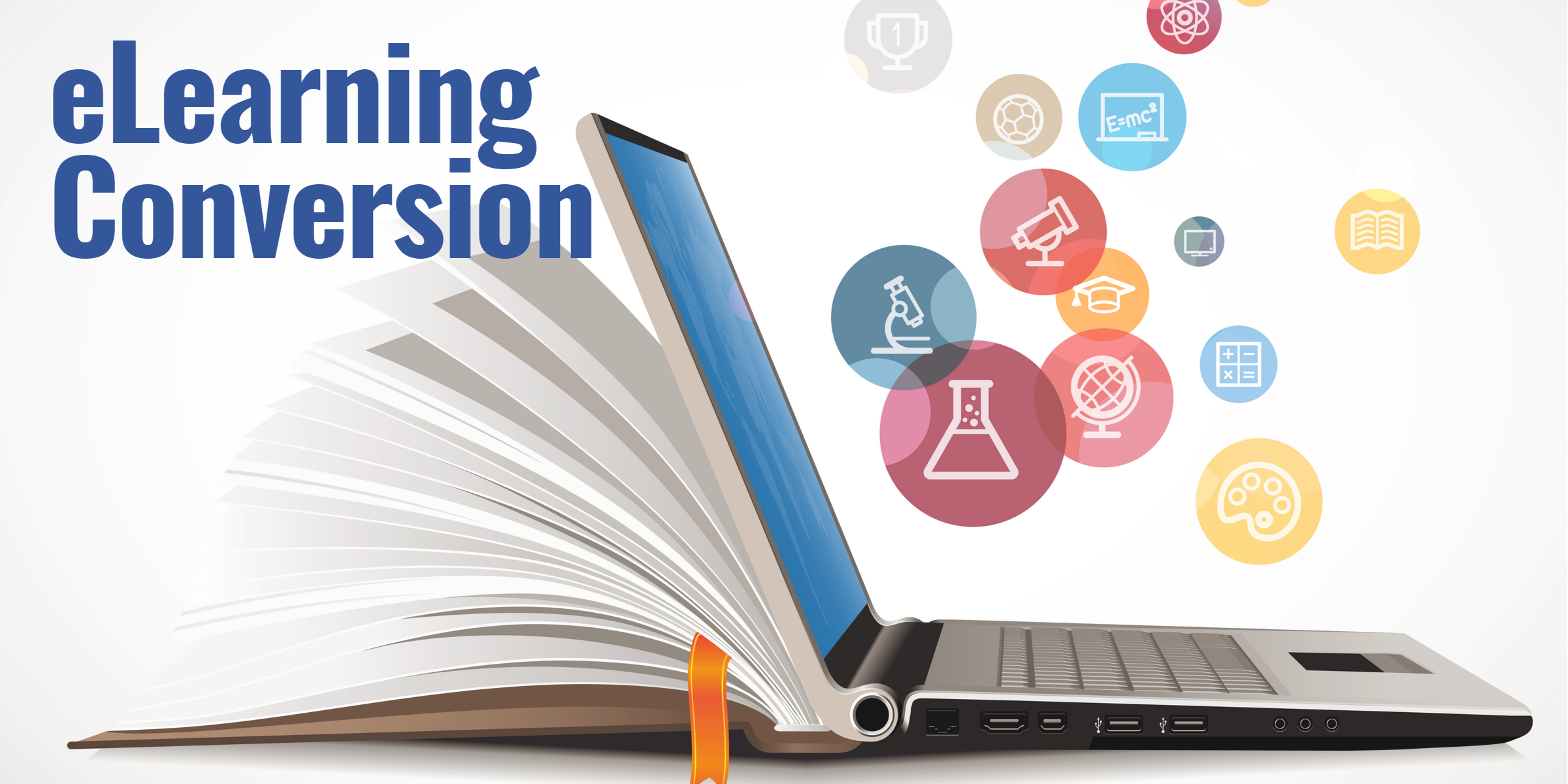 Going From Instructor-Led to Online
Our expert team will storyboard your existing ILT workshop and develop an eLearning module utilizing our rapid development process. We will ensure compliance withSCORM, AICC and/or xAPI (Tin Can) standards.
Our experienced team of instructional technologists and eLearning developers will enhance the instructional effectiveness of your training material by using a variety of authoring tools and rich media. Our creative graphic designers and web specialists will then breathe life into the course by using appealing graphics and engaging interactivities.
Leveraging eLearning capabilities such as eye-catching graphics, interactive techniques, and even gamification will enhance the instructional effectiveness, increase engagement and lead to greater retention of information.
There are many aspects to the successful migration of your eLearning content which include:
Needs Assessment
A TrainingFolks expert can help build a comprehensive needs assessment including key dates, budgets and HTML5 eLearning authoring tools best suited for your organization's eLearning strategy.
LMS
If your current LMS does not support HTML5 content, TrainingFolks has a robust solution to house all your content for a dynamic user experience.
eLearning Conversion
TrainingFolks has a team of experts that can ensure efficient and seamless conversions well before deadline.
Instructional Design
As you work through your content inventory, you may find certain courses require an overhaul, more than a simple conversion. TrainingFolks can assist with skilled and experienced eLearning instructional designers who can build out new HTML5 eLearning courses based on your specific objectives.
eLearning Developer
The eLearning developer/programmer designs, develops, and deploys eLearning content based on storyboards. Experience using eLearning authoring tools such as Articulate Studio, Articulate Storyline, Adobe Captivate, Lectora Inspire, etc.
"Working with Training Folks is always a pleasure. Their team has helped us provide customers with interactive eLearning content that surpasses any competitive offering. Their content has transformed the way we engage our users and is leaving them well informed and satisfied. All we can ask for is more!"
Josh Miller, eLearning Expert, Agilent Technologies