Leadership Team
Matthew Davis
Chief Executive Officer and Co-Founder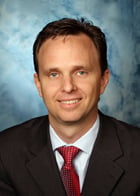 As CEO and Co-Founder of TrainingFolks, Matt works with the Executive Team to establish the company's vision, values and strategic direction. Since starting the company in 1997, Matt's laser focus on the "Voice of the Customer" has helped TrainingFolks respond to our clients training and development needs in terms of quality, speed, flexibility and value. Matt's vision and passion for building strong partnerships has enabled TrainingFolks to provide tailored solutions and services to a wide variety of industries including finance, pharmaceuticals, manufacturing, logistics, retail and energy. His strategic focus on the needs of our clients has helped TrainingFolks to achieve its mission to help the world's most successful corporations rapidly implement strategic change through an engaged, skilled and high performing workforce.
Prior to co-founding TrainingFolks, Matt's primary focus was in the realm of international business. He held sales and marketing positions of increasing scope and responsibility in several industries including electrical equipment, financial services and transportation. In addition, Matt was a key player in marketing training and education services for a major technology firm in Canada.
Matt earned his undergraduate degree from Campbell University in North Carolina where he studied International Business Administration. He has also received a Masters of Project Management Certificate from York University in Ontario.
Saqib Hassan
President and Co-Founder
As President and Co-Founder, Saqib works with the Executive Team to ensure the company's infrastructure is aligned with its growth strategy and global capabilities.
Saqib actively presides over the financial, operational and service delivery aspects of the business to ensure our customers, consultants and strategic partners receive the highest level of support from a trusted business partner for their ongoing learning needs.
Since co-founding the company in 1997, Saqib has helped expand TrainingFolks from a local provider to an international organization with offices residing in the United States, Canada and the UK. TrainingFolks customers now span from across the world.
Saqib is passionate about ensuring that solutions are rapidly deployed, have high-impact and directly address a client's unique requirements for implementing important change initiatives.
Prior to co-founding TrainingFolks, Saqib spearheaded the technical education division of a major computer products distributor. His passion, however, has always been entrepreneurial in nature, including several earlier start-ups in apparel sales, import and export and an online recruitment business.
Saqib holds a Bachelor of Commerce degree in Marketing and International Business from McGill University and a certificate in Adult Education from the University of Toronto.
Owen Davis
Managing Director - US Operations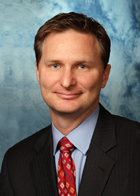 As the Managing Director of U.S. Operations, Owen Davis has spearheaded the expansion of TrainingFolks' throughout the United States and recently into the United Kingdom. Based in Charlotte, North Carolina, Owen has successfully combined his passion for building strong customer relationships with high energy and creativity to develop solutions that meet clients' diverse, time sensitive needs. His breadth of experience spans a variety of industries including finance, energy, insurance, health care, and transportation. Owen has been directly responsible for designing innovative solutions and building diverse teams across North America to help our client organizations rapidly implement large scale change initiatives in the areas of merger integration, technology deployments, risk management and compliance.
Prior to joining TrainingFolks in 2001, Owen held several key operations and business development positions in construction, manufacturing and technology industries. He has been instrumental in helping organizations implement large scale technology infrastructure improvements in the manufacturing, finance, retail and distribution sectors.
Owen holds a Bachelor of Science in Industrial Technology from East Carolina University and was a member of the ECU Pirate's baseball team. He has served on the Board of Directors for International Sister Cities and currently serves as the President of the Charlotte Chapter of the American Society for Training and Development. He has been published in Training and Development magazine as well as numerous business journals and industry-specific publications.
Kate Banning
Vice President, Financial Operations
Kate Banning has been a member of the TrainingFolks team for over 6 years, playing an important role in its growth throughout North America and the United Kingdom. As Vice President of Financial Operations, Kate works directly with the executive team to ensure that TrainingFolks operational capabilities are aligned with our clients requirements in implementing large scale change initiatives. In this capacity, Kate manages the finance and audit functions in addition to ensuring that Finance Department work flows and processes support and are aligned with the both the sales and service functions of the business.
Prior to joining TrainingFolks, Kate held executive financial management positions with several global organizations where she gained experience managing large scale capital cost budgets in excess of $250 million. In addition, she has been a key contributor in helping organizations with financial systems design, implementation and training. Kate has also owned and operated businesses including a chain of six diagnostic imaging facilities licensed to perform Nuclear Medicine, Mammography, and Radiology.
Kate received her Bachelor of Arts degree from The University of Western Ontario and attended the University of Western Ontario Trois-Pistoles French Immersion School. Additionally, she received her Nuclear Medicine Operator License, Ministry of Health, Ontario.
Steve Davis
Managing Director - Technology Solutions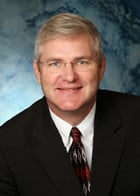 As Managing Director of Technology Solutions, Steve brings over 20 years in the Information Technology/Information Services (IT/IS) field to the leadership and growth of TrainingFolks' eLearning practice. His vision and thoughtful approach have been integral in crafting scalable, high impact eLearning solutions for numerous world-class organizations . Steve is passionate about ensuring that eLearning programs are designed to breathe life into content and engage learners in addition to maximizing learning, retention and application of new skills and concepts. As a result of his rich background in technology, Steve is always looking for new and inventive ways to leverage technology to better serve the needs of TrainingFolks' clients.
Prior to joining TrainingFolks, Steve gained extensive experience in software design and project management as a senior manager and vice president for a leading design engineering consulting firm in the U.S.
A graduate of North Carolina State University with a Bachelor of Science degree in Computer Science, Steve has focused his efforts in IT/IS infrastructure, database design and implementations, and fully customized client solutions.