Proven Global Instructor-Led Services Provider

Hiring the right local instructors for global training rollouts can be a daunting task when you account for all the logistics involved. Consider the necessary steps to accurately organize a successful large-scale training delivery.
Setting the Instructor Rate by Location

Recruitment and Hiring

Onboarding

Management

Administration
Not having a large enough in-house team with the right expertise for each of these areas can quickly lead to chaos and confusion when trying to execute employee training on a large scale. This is where an outsourced managed learning services partner can make all the difference.
Do you have one of these upcoming large-scale training projects coming up?
IT or other system rollouts
Merger or reorganization
Adopting new management methods
Introducing a new product or service
New Technology Rollout (SAP, Salesforce, SharePoint, Workday).
The TrainingFolks Experience
TrainingFolks' learning management service ensures your upcoming large-scale training initiative is a seamless process from start to finish. Our centralized administration and program management support will allow even the leanest learning department to effectively handle a global delivery offering.
Our dedicated project team can give your upcoming training rollout the expert attention it requires to achieve success while allowing your internal team to continue to focus on other strategic business learning objectives.
Benefits to Managed Learning Services with TrainingFolks
Scalable capability
Reduce delivery risk
Minimize administrative efforts
Stabilize instructor cost
Improve the quality of deliveries
Simplify operation
Expand capabilities
Commitment to success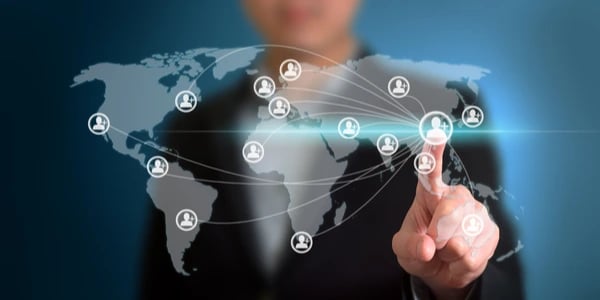 5 Ways to Save with TrainingFolks' Managed Learning Services
Reduction in associate facilitator rates
Reduction in mid-office resourcing needs
Reduction of payroll facilitators to associate model
Reduction in back-office processing resources
Reduction in infrastructure cost
Your Front-line Training Support Team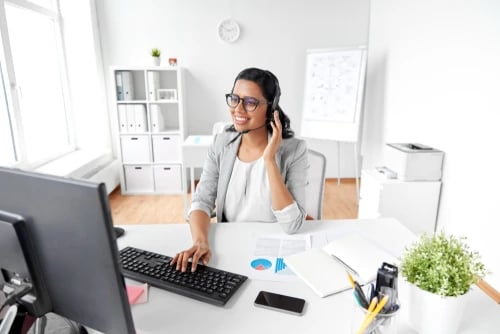 Your TrainingFolks team includes a program coordinator, client manager, and executive sponsor who keeps in constant communication with your learning organization and team during the project. In addition, TrainingFolks provides your team with recruitment specialists, master instructors, financial administrators, and dedicated administrators for both your learning professionals and their travel.
We'll Find the Best-Fit Team of Global Instructors for Your Organization
Best-Fit Talent Screening
Working with an expert in the field means their recruitment teams will have best practices for sourcing the right candidates for the job. At TrainingFolks, we thoroughly screen our instructors to ensure they encompass the necessary certifications and experience to make client projects a success. In addition, with a network of over 30,000 highly skilled corporate training professionals worldwide, finding the right person becomes an easy process for your team.
Our Best-Fit Instructor Profile includes:
Experienced and Skilled
Content Expertise
Highly Certified
Multi-Language Support
Local Culture Awareness
We ensure that each corporate instructor becomes certified with the knowledge to deliver a single uniformed message to your learner population regardless of region. We take extra care to ensure that each instructor feels like a natural extension of your internal team and not perceived as "external" to the organization.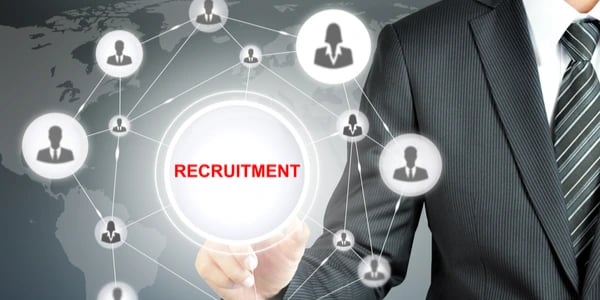 Once the schedule is assigned we will manage, monitor, and motivate our team to make a lasting impact on your program participants.
Navigating through various markets to understand local rates requires experience and industry knowledge. With over 20 years in the business, TrainingFolks' recruitment team has an established rate structure for most regions that are both competitive and predictable based on language and subject matter. We understand the nuances that affect costs and have been able to establish a structure that our clients feel comfortable with.
8 Ways TrainingFolks' Managed Learning Services Provides a Turnkey Solution for Global Training Rollouts
Paperwork
We compile, audit, and process invoices, manage timesheets, and supervise expense statements in accordance with the Service Agreement.
Scheduling
Instructor schedules are managed to align with delivery dates and any changes or updates are dealt with accordingly.
Travel Management
Our in-house travel team makes sure your instructors are where they need to be around the world when they need to be there. We will also work with you to obtain Visas when necessary.
Quality Management
Managing a high-quality program means regular contact and standard process are in place and followed. TrainingFolks will establish key metrics with you to make sure issues are addressed and successes are shared.
Team Communications
Regular conference calls to relay experiences in the field and share best practices to improve the learner experience and helps in team building.
Performance Management
We organize and/or conduct regular training audits to ensure your learners are getting the best possible experience with their instructor.
Content Maintenance
Feedback from the instructor can feed timely information to the curriculum owner or instructional designer to make improvements to your program.
Project Reporting
We will provide quarterly reports highlighting quantitative and qualitative items from all activities for that period.
In the end, allowing your internal team to focus more on strategic business rather than coping with the logistical details of managing a global delivery offering can help save the company a lot more on the bottom line.
Find the right training outsourcing arrangement for your organization and create a winning global instructor-led delivery services program today.
---
"TrainingFolks worked quickly to understand what we needed to achieve and recommended a few approaches with pros and cons for each."
Jennings, Manager, Purolator Courier