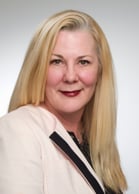 Shelagh McGrath is a seasoned Learning Consultant and Program Designer with over 20 years of proven experience with Fortune 1000 companies, and with TrainingFolks since 2011.
Shelagh has extensive expertise in virtual and distance learning, instructional design and facilitation. She works with high-profile, global organizations to enhance and implement learning and development strategies. She has worked on projects from providing advisory services and learning strategies for business transformations, partnering to provide contingent learning resources, and design and development of distance education offerings for global employee groups.
KEY PROJECTS

Improving Sales & Service
Shelagh was engaged by a large Canadian financial institution to build a training program that would improve the performance of field sales managers. She performed a needs assessment to ensure the program would align to the business goals. Using existing online training as the foundation, she developed and designed a five-week residential boot camp program. The training was available in English and French and was implemented company-wide and countrywide.
Expanding Operations or Opening a New Location
Shelagh implemented a corporate university for the Canadian Credit Union system. This included leading the customization of a learning management system, curating and developing content, creating competency and learning maps, and representing L&D on national committees. She also implemented a formal Training and Development department in Canada's second largest credit union to manage the professional development needs of more than 300 employees nationally. This included standardizing learning and development across the organization, and influencing and instilling a learning culture.
Implementing New or Upgrading Existing Technology
As part of a SAP implementation for one of Canada's largest financial institutions, Shelagh facilitated Retail Credit Training for mortgage specialists across Canada. In her role she designed and developed the content for the program which was part of an initiative to improve staff efficiency and provide a better customer experience.
Employee Onboarding
Shelagh transformed the onboarding process for a large financial institution, creating a learning solution to address employee development through aligning the solution to the business needs, assessing the performance gap, and providing a solution to meet business needs, learner needs and budget.
She was instrumental in developing a strategic approach for a complex off-shoring project that included various levels of training and development, such as technical and behavioral learning, model office, and the creation of an accredited training program. Shelagh's team was awarded the Quarterly Achievers Award for this project.
Complying With New Regulations & Laws
Shelagh has designed and developed learning solutions to adhere to compliance and regulatory requirements for the financial services industry. Several projects included the design and development of competency maps and learning plans for a not-for-profit board of directors to meet regulatory requirements, and the re-design of employee compliance training for a large Canadian financial institution.
Shelagh also exemplifies proficiency in projects pertaining to:
Post merger and acquisition integration training

Filling the leadership talent pipeline

Rolling out new HR or change initiatives
PROVEN EXPERIENCE ACROSS INDUSTRIES
Transportation & Logistics
Shelagh implemented the training department for a niche insurance company in the transportation industry, growing the department from one person to a team of six and servicing the national employee base. She developed learning paths, advised on instructional design for content, and facilitated executive coaching. As head of the training department she was instrumental in aligning the company's learning and development initiatives with the business goals and fostering a learning culture.
Financial Services
Working with organizations from credit unions to Canada's largest financial institutions, Shelagh has designed, facilitated and evaluated training for employees from entry-level to executives, delivered through a range of training platforms.
Education
Shelagh teaches seasonally at Brock in the diploma/degree program for Adult Education, and developed content for a co-conferred program at Dalhousie. Partnering with Dalhousie, Shelagh has co-authored courses in financial services as part of a co-conferred program offered through Dalhousie University.
Healthcare & Pharmaceuticals
As the Director of eLearning for a consulting company, Shelagh managed a team ranging from five to eight people, and developed a series of eLearning and Distance Learning programs designed to support global consumer health. The program provided modules on sales training as well as product knowledge to improve the performance of the sales team to meet the specific needs of various customer groups including doctors, nurses and pharmacists.
Retail
In a retail environment, it is the goal of management to ensure employees are capable of performing tasks from greeting customers to answering questions about the products or policies, and even identifying and deterring shoplifting. Shelagh led a project to provide floor staff training using a new business process improvement software for one of North America's largest discount retailers.
Shelagh has also completed complex global projects within:
Manufacturing

Learning & Development

Professional Services
EDUCATION & ACCREDITATIONS
Athabasca University - Master, Distance Education

Francis Xavier University - Bachelor of Arts, Honors Diploma Adult Education

University of Michigan - Instruction Methods for Health Professionals

University of Pennsylvania, Wharton School - Gamification

Emotional Intelligence

LIFO Certifications