Learning Strategy and Needs Assessments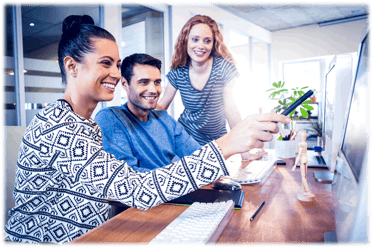 Change may be driven by mergers and acquisitions, global market trends, new ownership, shifts in internal or external economics. Training is an enabler to change. Regardless of the drivers, we provide learning services that are best practice in needs assessments and learning strategies. Organizations that survive and prosper through change are those that have the right people, processes and technology in place to maximize the opportunities that change presents.
Best Practice Learning Strategies Include:
Business Goals

Performance Objective

Training Plan

Design and Development Plan

Learning Architecture

Implementation Plan

Coaching and Mentoring Plan

Measurement and Evaluation Plan

Program Management

Sustainment Plan
Is your organization ready to benefit from our needs assessment and comprehensive learning services?