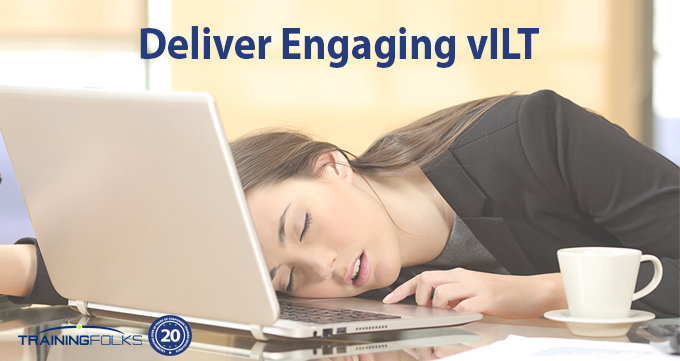 VIRTUAL TRAINING TECHNIQUES FROM YOUR TRAINING COMPANY
Your learning and development team has moved your in-class instructor-led training (ILT) courses to the virtual classroom and now it's time to deliver. But virtual classroom training is a different experience from in-person. As a virtual trainer you don't have the same visual cues such as people's reactions and body language. Are learners checking email, texting their friends, or falling asleep? And how do you keep learners engaged when they are in dispersed locations staring at their computer screens?

The good news is there are virtual training techniques you can use to improve learner engagement.
Read More