How to Build an Employee Onboarding Strategy that Reduces Turnover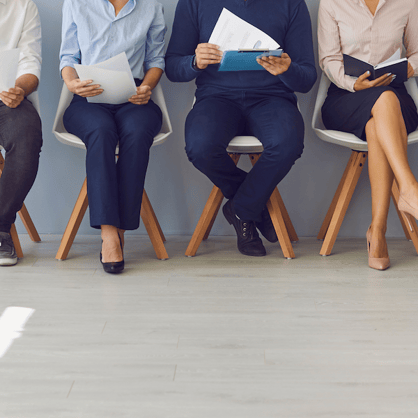 If you're an employer filling a job vacancy, you probably spend a lot of time and resources dedicated to hiring, orienting, and training new employees. But even with this effort, you might end up in the same position as many other employers: after only a few months, the employee quits. Why?


Employee retention is heavily influenced by employee onboarding. Onboarding is the process of giving new employees the skills, knowledge, and mindset to integrate into a new organization and their new role. Unlike orientation, which is a one-time event, onboarding is a process that encompasses orientation, training, and workplace integration. It can last weeks or months and ensures that new employees are comfortable, productive, and work effectively with their team members.

There is no one-size-fits-all onboarding strategy. Each organization must develop an onboarding program based on its industry, culture, values, and goals. According to Gallup, only 12% of employees believe their organization has an effective onboarding program.
How do you build an employee onboarding program to reduce employee turnover?
Create an employee onboarding program in four steps
Step 1: Preboarding
Pre-onboarding or preboarding happens as soon as the employee has accepted an offer of employment, before their first day of work. The goal of preboarding is to make the new employee feel comfortable, confident, and prepared for their new position.

This involves providing required paperwork like tax forms, contact information, benefits, and payroll. New employees should have an opportunity to review this information and understand the terms before coming to work.

Preboarding also allows you to provide practical information about the employee's new workplace and answer any of their questions—for example, where they can park, where their workspace and team are located, and what the dress code is. Many employers use onboarding management software to streamline preboarding processes.
Step 2: Orientation
Employee Onboarding programs start with new hire orientation on the first day. This usually involves:
Assigning a mentor to help a new employee navigate the onboarding process.

Giving the new employee a workplace tour and introducing them to their team members.

Outlining company values, culture, policies, and safety procedures.

Reviewing their role's main objectives and providing context for their tasks.
New hires should not get to work immediately. Instead, they should be given time to observe and learn from their team members and build those relationships. Onboarding software can help you track the orientation process and assess when it is appropriate for them to start training.
Step 3: Training
Now the employee can start learning how to do their day-to-day duties. In this step, employees should be given the knowledge and skills needed for the tasks outlined at the interview, preboarding and orientation stages. This stage is crucial for employee retention, as 41% of employees who quit in the first 90 days blame a mismatch between their tasks and their expectations about the role.
Beyond giving the employee the tools and skills they need for their position, training also ensures that they are comfortable with their responsibilities. As with orientation, employees should be assigned mentors to provide support and address any knowledge gaps.
Step 4: Adapting to the new role
Once the employee has completed training and is confident in their tasks, they can start working in their new role. At this stage of onboarding, employees should be assigned measurable, actionable goals to work toward in the first days, weeks, or months of the job. A mentor or manager should also be available to evaluate the employee's progress, identify knowledge gaps, and provide ongoing support as the employee adapts to their new role.


The value of onboarding training
In today's job market, developing an effective onboarding program is crucial to engaging and retaining talent. According to a study by Jobvite, one in every three new hires will quit in the first 90 days.
This is why onboarding training is a valuable asset for any organization. While it might sound redundant, onboarding training teaches your organization how to build a robust onboarding program to support and retain new employees.
The takeaway
Employee turnover has several negative impacts on your organization: it costs more time and money, reduces company productivity, decreases morale, and can even damage your organization's reputation.
Improving your employee onboarding strategy is a proactive way to avoid employee churn. An effective onboarding program requires a plan for preboarding, orientation, training, and role transition over several weeks or months. By investing in onboarding training, your company can design an onboarding program that addresses your organization's specific needs and sets new hires up for success—and long-term employment.
Ready to get started with Employee Onboarding, but not sure where to begin?

Get our FREE eBook Download: 'Employee Onboarding Handbook'