How to Increase User Adoption with Custom Salesforce Training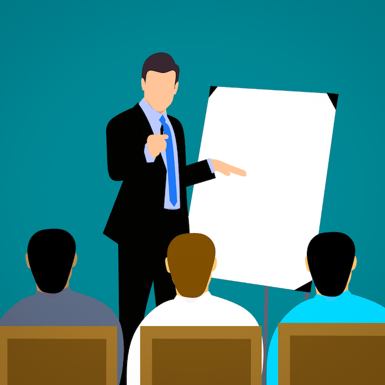 Salesforce is a powerful customer relationship management (CRM) platform that is widely used by businesses, large and small, around the world. Like any software, Salesforce has a learning curve—but many organizations overlook Salesforce training. A formal Salesforce training program has several benefits for your business:
Boosts employee adoption rates and helps them get the most out of the tool

Gives your organization a higher ROI on the software investment

Standardizes Salesforce processes and goals across the organization

Improves employee satisfaction, confidence, and retention
Here's how to optimize your Salesforce investment with a custom training program.
Assign a Salesforce champion
Select a Salesforce champion—either internally, externally, or as a consultant—to lead the Salesforce training project. This role works with managers to train employees and address any issues that arise during implementation.
Champions can also work across the organization's departments to establish Salesforce processes that align with business goals and test new configurations in a sandbox. Sandboxes are test environments where managers can experiment with new setups or train employees without affecting real workflows or customer data.

Assess company wide requirements and experience
One of the benefits of Salesforce training is that it helps to standardize business processes and goals. Before training starts, the Salesforce champion should collaborate with leadership to determine how business goals will be supported by Salesforce. This is also a change management opportunity to get buy-in from different departments and ensure their needs are met through the software.
From there, Salesforce can be configured and processes can be standardized and written. These processes will likely evolve, but having a starting point is crucial for creating consistency. At this stage, the organization should also evaluate existing Salesforce experience within the workforce. This can help streamline training especially for employees that already understand certain features.

Salesforce Change Management

Learning new software can often feel like a chore, especially if employees don't understand why the change is happening. Organizations should educate employees on the benefits of using Salesforce as a foundation of their training. Understanding the "why" behind the software helps employees see its bigger-picture value, which can promote adoption and motivate employees to learn.
Start with Salesforce fundamentals
Training should include Salesforce fundamentals: Home, Leads, Accounts, Contacts, and Opportunities. Start with these features to lay a solid foundation for teaching your employees other aspects of Salesforce.
Users can also benefit from training on the use of workflows, which helps employees understand how Salesforce features are connected. Once learners have a good foundation with the fundamentals, teaching Salesforce configurations is valuable for improving employee productivity.
Provide ongoing training
Your organization will likely need ongoing Salesforce training to optimize its value. This is partly because Salesforce changes with new updates and features—but also because your internal Salesforce processes and requirements may change with new business demands. As your employees become more adept at using Salesforce, it's also helpful to expand their knowledge of available features to further optimize the software's value for your business.
When procuring new CRM software like Salesforce, it might be tempting to let employees learn independently and get support as needed. However, providing comprehensive Salesforce training will help employees become more productive faster. It also enables your business to establish standard Salesforce processes that can gain company buy-in, boost productivity and consistency, and increase your ROI.
Ready to get started with Salesforce training? Get our FREE eBook Download:
4 Ways to Successful Salesforce Training