The Top Corporate Training Considerations of 2022, 2023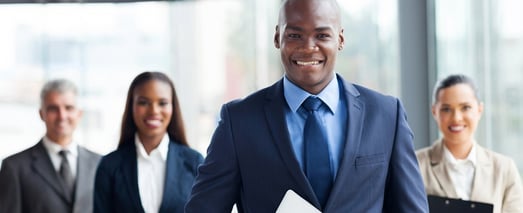 Corporate training is one of the most important investments any business can make. Well-trained employees provide higher-quality customer service and are more likely to stay motivated in their roles. According to an Axonify study, 92% of employees say that the right kind of formal training improves their engagement. Of course, the keyword here is the right kind of training.
In the last few years, training modalities have changed significantly. Workforces are increasingly hybrid, digital transformation is widespread, and companies are coping with rapid market changes like inflation.


What are the top corporate training considerations of 2022 and 2023 that you should look at for your learning and development (L&D) strategy?
Remote-friendly solutions
Even though many organizations have returned to in-person operations, 31% of employees still want a remote work setup from their employers. Remote and hybrid workplace models are the new future of work for most companies - at least if your organization hopes to attract and retain talent. Remote-friendly training solutions, like eLearning platforms and virtual instructor led training (vILT), enable employees to develop skills and maintain remote environments.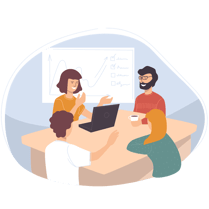 Because the demand for remote work has increased, remote-friendly training has evolved past off-the-shelf learning solutions. Training consultants can build custom programs designed for your organization's unique learning requirements. Conferencing applications and vILT also allow learners to stay engaged and get immediate training support.
Integrated training approaches
Separating training from daily tasks can minimize learner engagement and cost your organization time and resources as employees take time away from their core tasks. More businesses are using an integrated approach, combining education with existing employee workflows. This allows employees to apply new skills in real-world projects and ensures that tasks still get done efficiently.
Employee experience programs like Microsoft Teams and Slack make it easier to combine learning environments with workflows. These programs also give organizations more visibility into employee satisfaction and engagement so they can assess progress and adapt training programs to fit learners' needs.
Diversity, equity, and inclusion training
According to a CNBC survey, 80% of employees want to work for companies that value diversity, equity, and inclusion (DEI). Beyond technical and practical skills development, more corporate training programs are prioritizing soft skills and DEI.
For example, training programs that address DEI often incorporate:
Education about DEI competencies like allyship, inclusive hiring, and unconscious bias

Inclusive employee engagement and teamwork

Simulation opportunities to practice workplace inclusion and handling workplace discrimination
Your training program's accessibility also matters. CDC statistics show that 26% of adults in the United States have a disability. Ensure everyone on your team can access and use training materials effectively.
Boundaryless academies
Traditionally, organizations viewed training programs as proprietary, in-house property. This approach is changing as training solutions bridge the gap between internal L&D departments and external resources in an approach called the boundaryless academy. More organizations are embracing partnerships with universities, industry leaders, and other companies to provide corporate training.
This strategy gives employees access to knowledge, resources, and industry best practices that your organization might not be able to offer on its own. It also allows your business to accredit workers, fill skills gaps, and build business relationships.
Technological innovations
A variety of innovations have entered the corporate training world, including virtual reality tools and artificial intelligence. These solutions have several benefits:
Provide more engaging, accessible, customized, and interactive learning environments

Support business innovation

Offer personalized learning experiences
These approaches can enhance your corporate training program, but only if they align with your core business and learning goals. Consult stakeholders and leadership to find innovative training solutions that support your organization's desired learning outcomes.
Corporate training is evolving quickly to keep up with changes like digital transformation and remote workforces. Most organizations benefit from a combination of modalities, like integrating remote solutions with integrated learning and DEI competencies. Even if your business has an in-house learning and development (L&D) department, consider hiring a training consultant to create a custom solution that addresses your specific requirements.
When you have recognized that some problems require a more methodical, inclusive process in order to get to the root of the problem the fish bone exercise can be a valuable tool!
Get our FREE Download