The 5 Phases of Employee Onboarding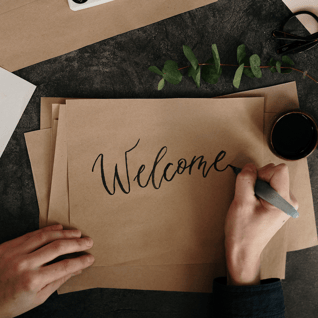 In today's job market, one in every three employees will leave a new job in the first three months. An effective onboarding program is crucial to retaining talent and setting employees up for long-term success in their roles. Lets explore the phases of employee onboarding.

Employee onboarding is the process of providing new employees with the skills, knowledge, and mindset to integrate into their role and the organization. Unlike orientation, which is a one-time event, onboarding encompasses orientation, training, and workplace integration. It can last weeks or months and ensures that new employees are comfortable, productive, and work effectively with their team members.
If you're new to employee onboarding or want to refresh your program, here's an overview of the five phases of employee onboarding.

1. Pre-onboarding
Pre-onboarding covers the time between the new hire's job offer acceptance and their first day. This phase provides new employees with the information they need to start working, like tax forms, benefits information, and other essential documents. It also involves setting up software accounts—for example, logging into a company's HR tool.
This phase is important for employee retention, and an opportunity to solidify the new employee's loyalty—after all, they could still have other job offers on the table. Some organizations use the preboarding period to give new employees a workplace tour, introduce them to a mentor (either virtually or in-person), or provide a kit containing company swag and handbooks. Sometimes these activites also start the first few days of employment.

2. Initial onboarding and orientation
This phase, which is often called orientation, starts early in their employment. The employee is provided a workplace tour—if they haven't already had one during preboarding—as well as information about the company, their role, and what their day-to-day tasks look like. The goal of this phase is to educate new employees more deeply on company values, culture, policies, and safety procedures.
They're also introduced to their new team members, including an overview of what their team members' roles are. In this step, new employees should have an opportunity to build a relationship with their new mentor and ask any questions that arise.

3. Training
This phase of employee onboarding can last several days or weeks and gives new hires the knowledge and skills needed to perform their daily tasks effectively. This stage is crucial for employee retention, as 41% of employees who quit in the first 90 days blame a mismatch between their tasks and their expectations about the role.
In the training phase, the employee should also learn more about their colleagues' roles, how they work together, and who they can ask for support. Some companies use team-building exercises during the training phase to facilitate collaboration and relationship building with new employees.

4. Growth, mentoring, and initial performance feedback
Once the employee is confident in their ability to perform daily tasks, they are ready to start integrating into their role. At this stage of employee onboarding, the employee should be set up for mentoring and initial performance reviews so they can learn and grow. As an employer, you should provide new hires with target metrics and performance goals that they can work towards. These will also help their managers more easily evaluate performance and provide feedback.
The goal is to help the employee identify their strong and weak performance areas and support the development of necessary skills. This stage usually happens in the employee's first few months—when they are likely to churn—so it's important to nurture development in this phase and give new hires what they need to succeed.

5. Ongoing employee development
At this point, the new employee is likely fulfilling their daily tasks, working towards performance goals, and integrating feedback from their mentors. As an employer, your employee onboarding effort doesn't stop there. New hires still need ongoing support and development, which can last several months to a year or more. If you are dedicated to employee satisfaction and retention, you'll probably invest in employee development opportunities as long as they work for you.
Ongoing employee development involves:
Ongoing performance reviews

Mentorship opportunities

Skills development training

Teambuilding exercises
When hiring a new employee, many organizations focus on finding the right candidate, orienting them on their first day, and training them for daily tasks. But in today's competitive hiring market, this isn't enough to avoid the costs associated with high turnover. A comprehensive onboarding program—which covers preboarding, orientation, training, initial performance feedback, and ongoing development—is essential for retaining talent.
Get our FREE eBook Download:
8 Steps to Building a Rewarding Recognition Program