Pharma

ceutical

Sales Training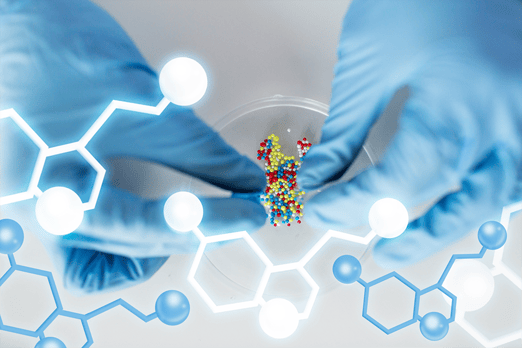 There may be no other medical industry that changes as much as pharmaceuticals.
That's because new drugs, new medical data, and updates on drug interactions are discovered virtually every day. Therefore, pharmaceutical training needs to keep up with all new regulations that are essential for all pharmacy professionals and sales representatives.
Custom pharmaceutical sales training is not only mandatory but allows pharmacy professionals and pharmaceutical sales representatives to break down an inherently complex and highly regulated industry.
The industry understands that pharmacists are the final defense, ensuring patients are given the right treatments, to help them recover from their illness or diseases. When working in the last defense, you need to stay up to date on the available information within the pharmaceutical industry. 
In addition to making sure you comply with the rules and regulations for new drugs coming to market, you also need to serve as a knowledgeable leader to patients, customers, physicians, and your employees.
Creating training that suits your needs
Some of the essential criteria that good pharmaceutical training offers is the ability to meet the industries' enterprise-wide learning initiatives. 
You want to make sure your training focuses on what's new, what's changed, and other key industry drivers. The training you take needs to incorporate the industry's unique system changes and priorities so you can modify your approach to address the new set of circumstances. You also want to include any real-world practices that are common in pharmaceutical industry. What problems do you face and what is the solution?
For effective training, hiring experienced instructors with industry knowledge is key to ensure you get the latest and greatest knowledge and relevant experience. Good pharmaceutical training also involves collaboration, so you can partner with industry leaders when needed.
Finally, your training should keep you accountable to yourself and others, so you can deliver the best practices or sales information possible. 
What method of training works best?
Current pharmaceutical and healthcare compliance training has clear and concise training processes, and are often held in a classroom environment. Excellent classroom based sales training courses include skilled pharmaceutical corporate trainers who teach new and continuing training initiatives to ensure your team is up to date.
If you need to reskill your sales and service teams, you can also plan for Virtual Instructor Led Training, eLearning or microlearning courses. These methods are cost-effective and help you produce knowledgeable employees and keep your employee skills current.
Both in-classroom and virtual training needs dedicated teachers and experts who can give you industry experience, while helping to increase your knowledge base.
You can also use these experts to help design, develop, and deliver the most effective pharmaceutical sales and employee training program. The benefit of using the best robust healthcare training program is that you can get customized training that helps you reach industry standard compliance, as well as coaching and support when needed.
The Way Forward in Pharmaceuticals Training
Product knowledge and education help qualify every pharmaceutical professional. From those on the front line, and those in support positions. If you don't know the regulations and guidelines, you need in pharmaceuticals training, then how can you serve customers, sell to physicians or provide updated pharmacy care to patients?
Reach out to TrainingFolks when you're ready to customize a training program that includes instructional Designers and developers who can successfully reach and implement effective and efficient training programs.
There's no limit to how high you can elevate your team if you use one of the best learning platforms in the pharmaceutical industry. 
If you are looking for ways to improve your existing training programs, check out our
5 Ways to Evolve Your Training Programs to learn more about:
Mobile learning

Video learning

Microlearning

Gamification

Adaptive learning
5 Ways to Evolve Your Training Programs
Here are 5 training approaches that will give your learning and development program a boost.