What is a Contract Trainer?
Many companies outsource their trainers to reduce the operating costs of having a full-time trainer onsite, as well as to the ease and convenience of finding a trainer that helps meet their specific need at any given time.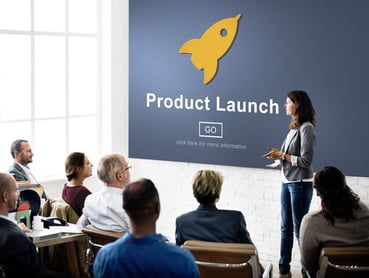 Contract trainers are training specialists who provide contingent support to organizations. Our team of experienced contracts trainers thoroughly understand the training content in order to enable change, they assess training effectiveness and can interact with all levels within an organization. Are you looking to be a independent trainer? If so, you will find the tips below helpful.
In order to successfully land your next contract training job as a contract trainer, you should demonstrate the following competencies on your resume: training expertise, knowledge of learning principles, industry experience, presentation skills, relevant software, soft skill requirements, training-related degrees and/or educational background.
Training Expertise and Knowledge of Learning Principles
The subject matter (what type of training was it – technology roll out, compliance, cultural change initiative?)

The number of participants and audience level (have you trained from employee level to C-suite level?)

Adult training methodologies and learning theories you apply

Examples as the lead facilitator

Examples as a co-facilitator, demonstrating you can successfully work in teams

Modalities (ILT, VILT, blended)
Industry Experience
The breadth of industry experience that our contract trainers have is one of the top reasons that our clients turn to TrainingFolks for their corporate training needs. Most clients look for consultants who have relevant industry experience, which is why it is important you list all industries you have experience working in, things from financial, technology, manufacturing, healthcare, retail, etc.
Presentation Skills and Style
Presentation skills are your ability to effectively engage and deliver content to your audience. There are a few key items that you should include in your resume to help demonstrate your presentation skills and style.
How do you learn about your audience to better tailor your training to fit their needs?

Do you incorporate concrete examples in your training to maintain audience engagement?

How do you create and manage expectations within the classroom?

How do you help a seasoned audience see the value in your training?
Incorporating the answers to these questions within your resume will help your profile stand out.


Relevant Software or Soft Skill Requirements
Are you applying for a software training position? If so, make sure you include all technical software that you have experience with (Oracle, ERP, SAP, SaaS, Salesforce, etc.)
Are you applying for a training position that will also require some development? If so, make sure you include all authoring tools you have experience developing in (Articulate Storyline, Captivate, Camtasia, etc.)
Will the position require you to be familiar with a Learning Management System (LMS)? If so, make sure you include all the LMS systems you have experience using (Moodle, Cornerstone, SharePoint, QuickBase, Workday, etc.)
If you are applying for more of a leadership/soft skills type of training opportunity, be sure to include several of the topics or courses that you have delivered on (Effective Communication, Time Management, Manager Training, Personal Development, etc.)
Certifications
Franklin Covey

Microsoft Certified Trainer

Lean Six Sigma

SPIN Selling
One final tip is that you should also have a brief video of you in the classroom that demonstrates your facilitation style and effective use of questions.
Are you in need of a contract trainer, feel free to contact us at TrainingFolks!