How to Engage a Team of Contract Corporate Trainers for Your Multi-City Training Rollout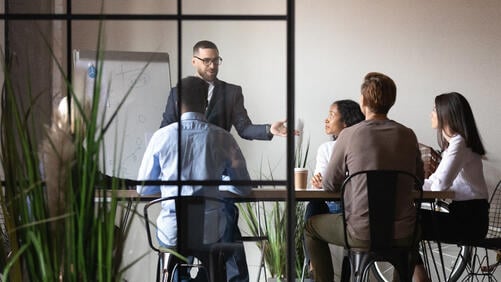 If your business spans multiple areas or plans to open new locations, you most likely need to build employee training programs across different regions. While organizations often prefer using internal resources for professional development, hiring contract trainers has several benefits—especially when it comes to multi-city training:


When it comes to training staff across different locations, internal trainers can experience burnout and fall behind on tasks at their home base. Contract trainers allow internal staff to focus on their core roles. Contractors can also be more familiar with the requirements and culture unique to their assigned area.

If you contract an experienced corporate trainer, you can save more time and resources than relying on internal team members, who may have less experience. Contract trainers have an outside perspective that can help your business in implementing change initiatives more effectively.
If you're considering contract trainers for your multiregional training rollout, here's how to recruit the right people.


Define your training requirements

Before you contact any training delivery firms, make sure you create documentation that describes the training objectives in detail. This will help you select the best training company and assist best with your training rollout.
This would Include:
-What your goals are for the training program?
-Who will be trained & their roles'?
-How many employees need to be trained?
-How many days of training need to be delivered?
-How many trainers are needed for the project?
-Language requirements?
Be specific about what skills gaps are present and your expected training outcomes. You should also include any considerations relevant to the location(s) where training will happen.


Prioritize subject matter expertise

Focus on engaging contract trainers that specialize in your specific learning requirement. For example, if your organization is upgrading its customer relationship management (CRM) tool, engage with trainers who specialize in that specific software. If you want to train employees on new rules or regulations in your sector, engage a trainer that has compliance experience in your industry. Check to see if there are accreditations relevant for the training program needed and prioritize certified contractors.


Consider course delivery methods
Make sure to engage contract trainers that are comfortable for your learning environment. For example, delivering classroom training, or virtual training with a virtual producer creates different delivery challenges for the trainer to manage.


Onboarding a contract trainer
This involves introducing them to the company and providing them with the necessary information and resources to be successful. Some steps to consider may include:
Introducing the contractor to the team and providing them with contact information for key personnel.

Providing the contractor with access to company resources, such as a company handbook, guidelines, and any necessary software or tools.

Outlining the training schedule and any deadlines or targets that need to be met.

Reviewing the contractor's job responsibilities and expectations.

Providing the contractor with any necessary training or support to ensure their success in their role.

Regularly checking in with the contractor to ensure their needs are being met and to address any questions or concerns they may have.

Providing a proper train-the-trainer experience for the trainer.
The takeaway
Whether your organization is navigating a merger, upgrading its software, or opening a new branch, your internal training department could be unequipped to manage these type of significant or unexpected changes. Training department's requirements can become even more complex and under-resourced when employees are located across multiple locations.
If you found this blog helpful and want to learn more,
be sure to download our FREE Facilitator Evaluation Checklist offer!
Download now!