Questions To Assess Corporate Training For ICD-10 Deadline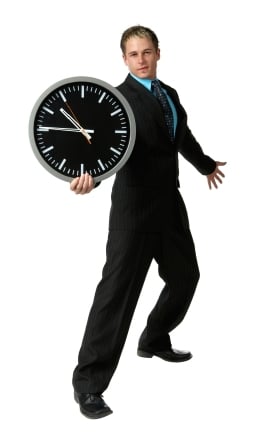 Revised: See our Health Care Training industry page for further information. Corporate Training for ICD-10 implementation has a new deadline. The U.S. Department of Health and Human Services (HHS) has extended the deadline for implementing the new ICD-10 coding standard to October 1, 2015. What does this mean with regard to implementation of new ICD-10 training?

This one-year delay should give healthcare payers and providers time to better execute strategy, test systems, and work closer to prepare employees for a smoother transition. We learned from our friends in Canada that employee productivity will suffer if the right training, at the right time is not a priority.

Now is the time to evaluate your current state and make progress towards ICD-10 corporate training and implementation. There are 5 questions you should address to be prepared:
Will our current strategy and tactics be affective with the extended deadline?
Do our employees understand what ICD-10 means to their day-to-day activities?
Do our current training materials prepare your employees to perform effectively with the changes made under ICD-10?
Can our current staff develop and effectively facilitate the necessary ongoing training for ICD-10?
How is our culture supporting this ongoing effort and our ICD-10 readiness?

If you answered "no" to any of these questions, then you will not be ready. You may want to consider utilizing a third party to assure that your organization is ready for adoption of the new health codes.
Utilizing a contract trainer or third party to implement a roadmap to October 1, 2015 will assure readiness. In assessing a training consultant, evaluate whether the process they recommend focuses on your people, their performance, and the value they will create in the ICD-10 era.
Using a third party to implement the process should also yield insight into opportunities to reformulate training material, training delivery, and the change management needed to achieve success.
Evaluating a provider should shed light on a five stage process to implementation. The five step approach to a high performance organization includes:
Diagnostics – Assess your people's readiness to perform in the new ICD-10 world.
Performance Strategy – Review the current strategic plan and determine if it is flexible enough for the one year delay.
Analyze & Design – Define the performance details and design the needed performance procedures.
Develop and Verify – Develop the performance training, communication, and change management tools and verify their effectiveness in changing behavior.
Rapid Re-skill – Execute the tools. Complete the Follow the Code® process by ensuring that your organization is performing as planned on October 1, 2015.
Even with an extended deadline, the ability to have a trained, ready to implement organization versus struggling through the transition can be challenging. The cost of not being ready is high, both in terms of efficiency and fines. Do you feel confident that you will make the transition date? What processes have you put in place to assure that you will be ready? Do you know how to determine preparedness?