What Is Employee Experience and How Can You Use It to

Reduce Turnover?
As an employer, your hiring prospects in the last couple of years have likely been stymied by talent shortages. A ManpowerGroup survey found that talent shortages have tripled since 2010 as 69% of employers face skills gaps. Many studies are also showing that the talent shortage will increase in the years to come.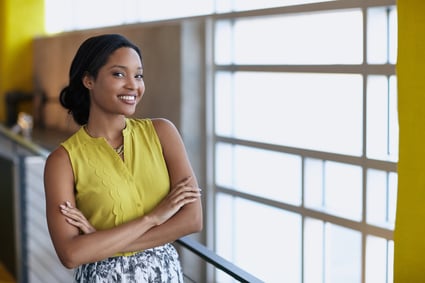 What is employee experience and how can you leverage it to reduce turnover? Also remember, if you're struggling to find and retain staff, improving your employee onboarding can in turn improve employee experience can motivate hires to commit to your company and engage new talent.


What is employee experience?
Employee experience is your employees' perspective and experience while working at your organization. It spans everything from their initial encounter, your job posting, their employee onboarding experience to their experience exiting, including training, physical workspaces, and culture. In other words, employee experience describes everything an employee sees, feels, accomplishes, and learns while working for your organization.
Companies are built on their employees, so employee experience is crucial to your business's overall performance. In today's competitive hiring market, employees are looking for more than just a good salary. This means that providing a good employee experience can differentiate your company and drive stronger customer service, productivity, and brand reputation.


How to improve your employee experience strategy
1. Provide continuous learning and development opportunities
In 2022, TalentLMS and the Society for Human Resources Management reported that three out of four employees are more likely to stay with a company that provides continuous training. Continuous learning opportunities can not only help fill skills gaps in your organization but also motivate employees and improve job satisfaction. To improve the employee experience through learning and development (L&D), consider building a comprehensive employee onboarding program, delivering continuous learning needs assessments, and engaging with employees frequently to exchange feedback.
2. Offer competitive salaries, benefits, and well-being programs
Offering competitive salaries and health benefits will help attract and retain employees. However, offering high salaries isn't enough in a job market where workers also consider work/life balance and personal well-being when deciding whether to accept a job offer. Consider including wellness programs that support employees' mental and physical health as part of your compensation package. For example, this could include fitness memberships, subsidized mental health services, or employee support groups.
3. Invest in company culture
Fostering a healthy company culture can be challenging in a hybrid work world. Increased social isolation has caused almost half of the employees to see a decline in their company's culture since the start of the pandemic, according to Achievers research. Whether your employees work in-person, at home, or both, you can invest in company culture by:
Interviewing employees to understand your cultural strengths and weaknesses.

Identifying and formalizing company culture and values.

Educating new employees about your company culture early in the onboarding process.

Investing in virtual and in-person team building and social events.

Routinely recognizing employee accomplishments and celebrating them.
Research shows that it takes most workers less than a month to evaluate whether they fit with a new employer's culture.
4. Prioritize diversity, equity, and inclusion (DEI)
Many organizations are investing in diversity, equity, and inclusion programs—not only because it's the right thing to do, but also to foster a healthier workplace culture and retain loyal employees. According to Employ, 38% of workers would decline job offers from companies that lack workforce diversity and have no explicit diversity goals. Employers can use a variety of strategies to promote workplace DEI, from unconscious bias training to pay equity and company policy restructuring.
5. Adapt to flexible work environments
Remote and hybrid work environments are the new normal. According to industry research, most workers prioritize remote work flexibility in their decision to accept a job offer and for many, a lack of remote work flexibility is a factor in leaving a job. If your organization is slow to adopt a hybrid approach, consider investing in tools, policies, and procedures that will support the transition. If you already offer work-from-home flexibility, evaluate how your tools and operations are performing and whether your employees are realizing work-life balance from the arrangement.


The bottom line
Depending on the employee's experience level, turnover could cost your organization anywhere between 30-400% of their annual salary to replace. This can not only harm your bottom line, but also damage your reputation, sap employee morale, and slow productivity. Investing in your company's employee experience right from the employee onboarding phase can not only help you avoid the costs associated with turnover but also fill essential skills gaps and attract new talent.

If you found this blog helpful and want to learn more,
be sure to download our FREE eBook:
Workplace Satisfaction: Supporting Employee Career Growth
Download now!