Sales Enablement Tips: How to Conduct a Sales Training Session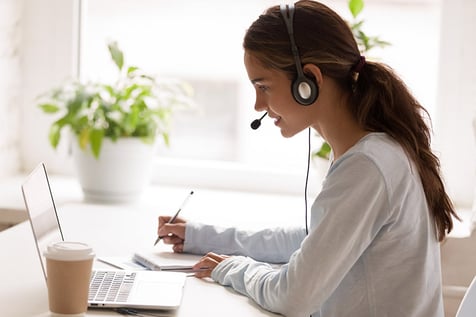 Coordinating an incredible sales training session can be an overwhelming task. Keep the momentum going, ideas coming, and ensure that everyone is engaged to achieve a successful sales training program.

Regardless of their experience, any sales representative can profit from sales training since knowing how to sell is a continuous process.

Sales reps consistently have new techniques and technologies to learn to sell successfully. Do you want to know how to conduct a successful sales training session?

Here are some useful sales enablement tips to kick you off in leading a productive sales training session that brings value to you and your team.
Choose a topic

Draft various subjects which you acknowledge will be beneficial to your sales team. Choose one that will give the fastest turnaround time on your sales training programs.

Engage the members

Try not to preach, educate. Pose questions, when conducting virtually - join break out rooms, request volunteers to assist with specific tasks, and practice role-play to get people involved during training.

Rather than listening from you throughout the session, involve your team by asking questions. Allow them to give you their points of view on the topic. The more coordinated the training session is, the more the members will remember what they've learned when the training is finished.

Improve their listening skills

Here are a couple of tips to include in your sales training that will enable your group to listen more eagerly:
• Practice active listening
Listen to what the learners have to say, understand it, and afterward reply with a short outline of what they said. Performing this not only shows that you are interested in what they have to say, but will also assist you with phrasing the hints you have to bring the deal to a close.

• Use empathy and train your team to think like problem solvers

Chatbots and AI are not taking sales jobs anytime soon, simply because working as a salesperson requires steady problem solving, sympathy, and the capacity to think and act quickly. To incorporate these characteristics into your group, they need to embrace a problem-solving mindset. This is possible through appropriate sales training.

For sales representatives, understanding their customer's emotional nature deepens their comprehension. It assists in making the connection that you are relating to the experience.

Incredible salespeople go past essentially tackling their clients' issues and discover the issues their clients are ignorant of.

• Use emotion to make clients purchase your products

Sales reps must have the option to move individuals to action, including their customers and their colleagues.

It isn't sufficient to have the option to imagine your customer's perspective. You must have the option to assist your customer with a solution.

To build up such skills, understand how you should use negative feelings to develop a case for change. Later pose questions that help develop a vision if they embrace change.

Create a sales training plan that is relevant to your sales process

Expand on what works well in your company. Consider those accepted practices that are related to your training objectives and duplicate them.
Study individuals within your company who perform it well and then add these practices into your training strategy to help salespeople carry out against your key initiatives.

Managing fear during sales

If you are conducting a sales training programs for new sales representatives, you will need to coach them on the most proficient method to sell, yet how to like doing it.

Calling strangers and requesting that they purchase products is not something we ordinarily do. Also, fear is just normal when you're placed into a new environment. Setting aside the effort to prepare your group about how to deal with fear will improve their confidence.

• Fear of dismissal

When selling a product or a service, it is normal to fear rejection.

Sometimes clients do not want a certain product and end up rejecting your offer. It is normal to fear rejection. However, embrace fear and use it as a motivation to push beyond rejections.

• Fear of demonstration

Suppose you are terrified of selling solutions before a group. Getting out of this fear is easy, let the sales team practice presentations among themselves. Once they get comfortable with the presentations, their fear will disappear.

Train and inspire your sales team with success stories

It's insufficient to talk through deals speculations and limitations without guides to support them. Salespeople need real examples of success stories to be motivated.

Pick stories and specific cases that show instances of what succeeded, what failed, and how the procedure works. It additionally assists with talking about basic topics in an effective deal understanding and search for patterns.

Break down the stories into practical strategies that your team can duplicate and embrace in their sales.

Incorporate eLearning in training

Ensure your salespeople know everything about your product.

Sales representatives, particularly newcomers, should know the product's details to answer clients' questions when selling. With adequate training, they should know individual client issues and explain the items' details to position the item as the perfect choice.

eLearning enables the sales team to review their product information from anywhere. The platform will likewise allow you to follow progress to guarantee that everybody has seen the important materials.

Communications Campaign

Ever critical yet consistently ignored. In case you are trying to start a change initiative, work with your communications specialists to make a campaign to enhance the messages and practices that you need to impart in your sales representatives.

Lastly, recognize approaches to measure the effect and viability of the training session.

Bottom Line

TrainingFolks can assist you in improving the presentation of your sales training program, and can create customized learning programs that help achieve your business objectives.

Furthermore, our team will provide your representatives with the fundamental skills expected to deal with difficult calls confidently, give better customer assistance, and transform more leads into deals. Our sales enablement training tips have helped our clients reach their goals.
Looking for more information on how to conduct an effective training program?
Download out FREE "How to Conduct an Effective Sales Training Program" infographic.