Increase Your Revenues, with Software Sales Training Programs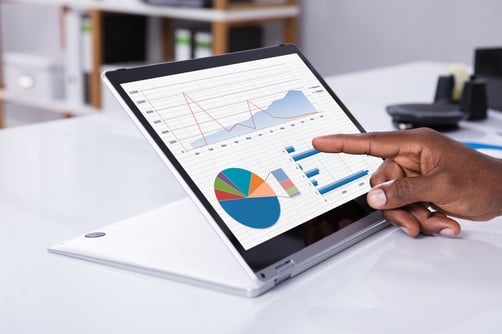 In many companies, sales teams are critical in the generation of consistent revenue. Unlike other teams in a company, your sales teams are at the forefront of business transactions, making them key contributors to clients' decisions. As the market shifts, are you confident that your sales team have the skills needed to grow new markets, while maintaining relationships with their valued clients? Maybe its time for a Sales Training Program!

Investing in a sales training program equips your sales team with the appropriate skills and knowledge to attract and retain new clients. It is also a good way to provide your sales team with proven strategies on managing client interactions, with the hope of increasing revenue.
Structure of A Sales Training Program
Depending on your business needs, products, and clients, you likely require a diverse set of skills from your sales team. For example, if your team have recently been working from home, you might require your sales team to get trained in online presentation skills, which require dexterity with a computer and/or the product you are selling.

On the other hand, if your product is a fire alarm, you might require your sales team to be proficient in manipulation of a fire alarm system. You would also want your sales team to be knowledgeable about the technical details of the product.
Another aspect of a sales training program should include training a sales representative on how to deal with clients and any unpleasant reactions. It is critical that sales representatives learn communication skills to help in easily communicating with clients. Sales employees should be prepared to deal with all sorts of personalities in their clients, and how to effectively communicate with them. Ultimately, to provide the best level of service they can.
A lot of sales opportunities end up being missed because of miscommunication, misunderstandings, or misalignment between sales representatives and potential clients. It is important for the sales team to know that being successful as a sales employee requires the ability to understand the needs of a client. By understanding a client's needs, a sales employee can better present the case for a product and stand a chance for success.


Overcoming Objections
In some cases, clients might not be interested in certain products you are offering as a salesperson. However, a good sales representative can get even the pickiest client to at least consider purchasing the product. Some clients actually end up purchasing products they were not originally interested in, based on the relationship with the sales representative. A sales training program on how to close the deal can be a critical factor for success.

It comes down to understanding the client's current needs, as well as being able to predict their future needs, based on listening to the client or observing trends in the client's purchases or market trends. This requires a sales representative to listen to their client carefully and pick up on possible hints of his/her needs.
Soft Skills
Training should also focus on equipping a sales team with soft skills that might be useful in situations such as closing sales or delivering bad news. In some cases, sales representatives might not be successful at closing sales because they did not answer clients' questions satisfactorily or respectfully. Soft Skills is a crucial element in delivering excellent service, and can also be delivered through an eLearning or Virtual Instructor Led Training (vILT) course.

Additionally, a great skill for a sales representative to have is the ability to build relationships with clients by relating to clients, following up on their questions, and reminding these clients of upcoming products or price discounts.

When training a sales team, we should also consider the size of the company. For example, a company with 20 employees might have more aggressive sales goals than one with 300 employees. A smaller company might be looking to rapidly expand by building relationships with as many clients as possible, while a larger company might simply be looking to maintain consistent high-value clients.
Regardless of your need, a well planned sales training program can set up your sales team for continued success.
Benefits of Sales Training Programs
For many companies, sales employees join the company at entry-level positions, with limited knowledge and experience in sales. Sales training is helpful in getting these employees comfortable with the aspects of their new job, which allows them to be more productive and effective in these roles. For example, while it might take some experience to learn how to engage clients over the phone or close deals successfully, training in this area could help less experienced sales employees feel more comfortable and eventually grow into their roles. Such a program is also beneficial for experienced sales representatives, who could use a tune-up!

Investing in this type of program also results in increased productivity, since the sales team has clear knowledge of how to handle client interactions.

Sales employees who are trained in sales knowledge and skills also have higher chances of success when competing with other companies for clients. Not only do these employees employ their sales knowledge and skills, but they are also confident in their abilities.

Training sales employees also makes them feel motivated and valued as they perform their roles. Investing in training a sales employee on how to improve and grow in their sales responsibilities communicates to the employee that he/she is valued in the company.

In many companies, the philosophy behind increasing sales revenue is to hire the best talent available. By constantly hiring seasoned salespersons and not investing in training current employees, these employees would not only feel less valued, but they might decide to leave. Decreased employee satisfaction results in increased turnover, which means that the company culture consistently changes as new employees are hired and current employees move on to other companies.

By hiring experienced sales professionals to train your sales teams, you can preserve your company culture, reduce turnover, and save time and capacity that would otherwise be used for employee onboarding.
How TrainingFolks Can Improve Your Sales
If you are looking for an innovative training programs to keep your sales employees engaged and motivated, TrainingFolks offers a range of solutions to boost your company's efficiency. We help to increase your sales targets, train, and develop employees, and increase customer retention by creating a knowledgeable and motivated sales team.

We have experience in a variety of training areas that focus on building relationships with clients, achieving effective communication, managing time and territory, as well as sales coaching and management. For sales teams that are struggling with learning new product knowledge and technologies, we can provide training on how to sell solutions, as well as cross sell products and services through various methods including Virtual Instructor Led Training (vILT) or eLearning to make the training interactive and accessible.

TrainingFolks can also train your team in developing a hiring and selection process that will best fit the needs of your company. All of these services can be customized to fit the current needs and goals in your company.
Get more tips on how to improve your Sales Team with our FREE download
'4 Key Reasons to Take Sales Training Mobile'