How to pick the right contract trainer?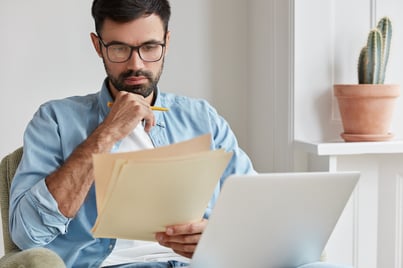 When first starting out on a training project, we hear all too often clients say that they'd ideally like to use their internal trainers to do the job.
The problem is that many training departments are already operating at full capacity. Imagine an unscheduled project - like a new technology rollout or some other large change initiative! Your training department may struggle to keep up.

It's important to know how to pick the right contract trainer so you can get the most out of your training investment and time spent. Since you are going to the effort of hiring a contract trainer, you want to ensure the person you hire has the right skills and expertise to deliver and manage effective training classes, both online and virtually.
The Benefits of Hiring a Contract Trainer
There are also some advantages to hiring a contract trainer over a full-time in-house trainer. They can be brought on board quickly and can be focused on a specific project. They are more likely to be available when you need them.
When looking for a corporate contract trainer, it's important to consider the following factors:
Experience and Accreditation
One of the most important factors to consider when hiring a contract trainer is their experience and accreditation. Make sure that they are experienced in the areas you need training in, such as industry knowledge, technology, or soft skills. For example, launching a new Workday or SAP system? You'll want to make sure they have the appropriate accreditations, and experience to deliver this training.

In addition, check to see if the trainer has experience in your industry. This will ensure that they understand your company's specific needs and can deliver training programs that are relevant to your employees.
Content, Content, Content!
The content of your training program is another important factor to consider when hiring a contract trainer. Make sure that the trainer can deliver interactive training that will keep your employees engaged. In addition, the trainer should have the experience, to be flexible in the classroom to meet the needs of the students.
Course Structure
The content is only one part of a successful corporate training program. Your contract trainer should also deliver the training as per the scheduled agenda. This involves facilitating the course using a leader's guide, leveraging the various learning activities and assessments that are relevant to your company's objectives, and delivering on-the-job examples that can be used in the actual workplace setting.

The course modules should also be delivered in the most efficient manner possible - following a methodical step-by-step process that employees can easily follow and deliver the intended outcomes. A good course structure will also prevent the trainer from overlooking any important information or skipping any steps that need to be taught.
Presentation
The trainer's presentation style is another important factor to consider when hiring a contract trainer. They should have the ability to engage and motivate employees during your training. In addition, the contract trainer should be able to effectively transfer their knowledge to the employees, while being able to answer any questions that employees may have about the training program.

Make sure that you ask for a demo video or mock presentation to better understand their skills. This will help you to assess their ability to engage and motivate employees. You can also ask the consultant to provide references from past clients.
Customer Satisfaction
Finally, consider the trainer's previous customer satisfaction rates. A good way to measure this is by looking at their testimonials or case studies. This will give you an idea of how happy past clients have been with the services that they received.
Want to learn more best practices for hiring the right Contract Trainer?
Get our FREE Download:
'Facilitator Evaluation Checklist'