SAVING THE TEAM WITH THE RIGHT CONTRACT TRAINER
CONTRACT TRAINING PROFESSIONALS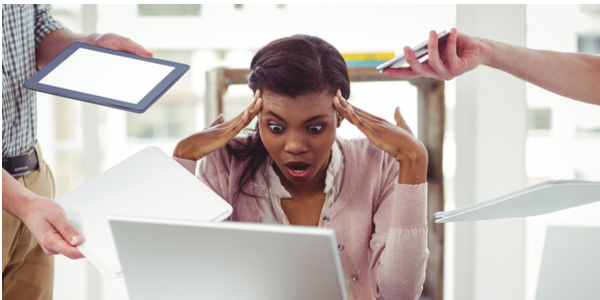 With the end of the first quarter of 2019 almost upon us, you may be dealing with several upcoming training initiatives that have fast-approaching deadlines. While your trusty team of internal trainers or facilitators may be able to carry these training events out for the organization there always seems to be that one project that turns the team upside down!
It could be a training event requiring knowledge or skills beyond the internal team's scope, ever-changing timelines making scheduling resources impossible, a company-wide training rollout requiring team members to travel and be out of the office for an extended period or an unexpected project that simply throws a wrench into committed milestones and deadlines.
What options do Learning Leaders have when dealing with these issues? While hiring another internal resource or a small team of new hires could be an option for some organizations, the reality is that budgets are already set and bringing in full time talent is not an option.

Alternatively, you could look at putting in the work to hire contract trainers or facilitators for a specified amount of time but also have to account for the resources and time required to handle the administrative work associated with contracts, expenses and time sheets.
An even better solution, however, is to scale up and down as needed by outsourcing. Working with a trusted corporate training company ensures a short- or long-term contract trainer or facilitator can come into your organization with their sleeves rolled up, ready to tackle your specific training need. When choosing to work with an external training services provider, the time spent on recruiting, interviewing, hiring, onboarding and off-boarding are all left to a third party, ensuring that you're not spending additional valuable time on tasks that don't contribute to the projects list in front of you.
Upon bringing these training consultants on board, a company expects to see positive results and achievement of specified goals. The best results come when those contract training consultants are seamlessly integrated into the organization. Integration is achieved when your contract trainer understands and shares the organization's culture and values, when they are accepted by staff as being valuable members of the team and when they are made an integral part of the company infrastructure.
How do you accomplish this? It takes commitment from both the organization and the trainers to make it work well. Here are some things that your organization can do to make the relationship more successful:
What Role Will Your Contract Trainer Play?
Before you begin searching for a contract training consultant, prepare a written description of the role you expect the trainer to play and what you expect the trainer to accomplish. Similarly, prepare a written description of how individual members of your staff will interact with the trainer and what their specific roles are in relation to the training initiative. This document will serve as a guide for all parties involved to ensure clarity and transparency throughout the training process.
Choose Wisely
Selecting the right contract trainer to meet your organization's needs is crucial for success. Review and verify their credentials to ensure their education, experience and skills are transferable to the specific goals you are trying to achieve. Interview them to gauge whether their values are consistent with your organization's values. Remember that successful integration into your organization depends in part on the contract trainer's commitment to making the relationship work; seek to uncover the trainer's level of commitment during this screening process.
Understand the Trainer is a Learner First
Too often trainers are thrown into the thick of things without being given the adequate information needed to execute an effective training program. Prior to having a training consultant stand in front of a class, he/she must fully understand the organizational culture, participants learning styles and the nuances of their role. This should all be included in the on-boarding process.
Establish the Contract Trainer is Part of the Team
Effective teams understand, internalize and leverage the importance of their individual roles, and that of each team member, when creating a game plan to reaching the organization's goals. Clearly express to your staff and the contract training consultant what the trainer will be responsible for and what the staff is responsible for and your expectations for team-based performance. When introducing the training consultant to your team, use familiar organizational terminology, such as 'team member' or 'associate' when describing the trainers' position.
Finding a contract trainer with the appropriate skill-set needed to properly deliver training and deliver results can be an overwhelming challenge for any organization.
If this is the case for your company, consider seeking guidance from trusted corporate training services and solutions partner like TrainingFolks. We can provide the Best-Fit match for your need including specialists like Technical Trainers, Virtual Trainers, Financial Trainers, Salesforce Trainers, Healthcare Delivery Trainers and Cross-Cultural Trainers.
With a network of over 30,000 skilled training professionals, we provide a scalable, affordable and easy solution to our clients to quickly plan, manage, and deliver classroom-based (ILT) or virtual classroom based (vILT) programs for all your locations worldwide.
We put forth certified and fully-vetted contract training professionals with the right industry specific and subject matter expertise required. Once you've made your selections, we then take care of the onboarding plus, the dedicated team at TrainingFolks manages the day-to-day nuances involved in recruiting a team so that your organization can remain focused on an already overwhelming project.
Find the right contract trainer or facilitator for your upcoming training need today. Contact us.
PLUS evaluate your next contract trainer or facilitator with this free Evaluation Checklist used by the team at TrainingFolks.
READ MORE:
Winning Learning Experiences With Corporate Trainers
How Do Corporate Trainers Keep Learners Motivated?
Must Have Interview Tips for Contract Trainers
5 Traits of a Successful Corporate Trainer
How To Engage Contract Training Consultants
training consultant, training consultants, contract trainers, contract trainer, contract training consultants, TrainingFolks