What Is Customer Success Manager Training?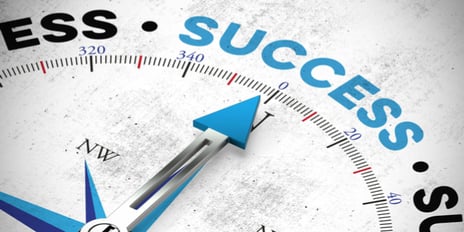 Customer success is, or should be the goal of every business. It means ensuring customers achieve their desired outcomes by using the products or services that they buy. True customer success combines customer satisfaction with relationship-focused client management.
It ensures the goals of the customer and the business are aligned and have outcomes that are mutually beneficial.
Ultimately, customer success managers' goal is to make customers happy and improve their value to the company.

What Customer Success Managers Do

A customer success manager plays diverse and significant roles and is a crucial part of a company's marketing and sales initiatives. Customer success is essential for business success and customer success managers help power the sales engine by working with customers to ensure they are happy and that dealing with the business has satisfies their need.
Effective customer success managers can enhance the customer's buying experience and make it easier and more enjoyable. Plus, they improve customer acquisition and retention.

Helps Customers Recognize Product Value

Customer success managers work one-on-one with customers as advocates for the business. They help customers see the products and services they are offered have great value and will be of benefit to them. Customer success managers take soft skills training such as advanced communication skills to help build a brand's reputation and image in the customer's eyes. Plus, they help customers know they are getting excellent value for their money and feel happy with the purchases they make.

Onboarding Customers

One of the customer success manager's biggest responsibilities is onboarding potential customers. They help customers see how what they are offered will meet their needs. During the employee onboarding process, they help customers see their buying decision's long-term benefits. They power the customer acquisition process, increase customer satisfaction, and assure customers making the decision to buy is a wise choice.


Customer Retention

Customer success managers play an important role in customer retention. Their job here is to help create loyal customers rather than one-time buyers. Customers see them as trusted
advisors helping them make purchases providing great value and excellent opportunities. Remember, it's often said that people don't buy from companies, people buy from people. A CSM helps build mutually beneficial relationships between a business and its customers.

The customer success manager helps close the gap between the processes of acquiring and retaining new customers. Product information and the knowledge enablement customer success managers share with customers helps customers recognize value propositions in the company's offerings. This enhances customer retention and reduces churn rates.

Empathetic Engagement

One valuable tool a CSM uses to increase customer success is empathetic engagement. Using empathy engages customers which can lead to increased purchases and extends the lifetime relationship between them and the business. Empathetic engagement helps assure customers their needs and goals are understood, and they will only be offered products and services most beneficial and relevant for them. Cultivating empathetic relationships earns customers' trust and keeps them engaged and excited to buy from the company.


Relationship Management

Customer success managers must build and manage customer relationships that yield good results for the customer and the business. In properly managed relationships, customers view customer success managers as trusted advocates who provide timely and accurate data about the products and services the company offers. The information is presented in a
the compelling way that assures the customer that the customer success manager has their best interests at heart in any deal they propose, instead of feeling like, 'this person is just trying to sell me something. Consider relationship management sales training for your team.

Product Support

Providing product support is another role customer success managers play. The product support entails providing customers with in-depth product information to expedite the customer's decision to buy and improve the buying experience. Customer success managers ensure customers have the answers to all their product-related queries and easy access to product-related customer programs.
Addressing Customer Requests and Complaints

Customer success managers must also address customer complaints and requests. Their response must be prompt, ensure customers know their opinions, and show them that their requests are important to the company. Timely, effective communication is essential for customer success managers.

Customer Success Manager Training

Performance Improvement and Employee Development

Positively impact customer success and satisfaction by implementing a training program that leads to performance improvement and employee development. This can be achieved by a few different approaches, including:
1. Effective One-On-One Communication
2. Relationship Building
3. Telephone Skills
4. Sales Coaching
5. Solution Selling and Cross-Selling
6. Effective Prospecting
7. Funnel Building
8. Handling Objections
9. Issue Resolution


What Customer Success Manager Training Entails

1. Products and Services Training
This ensures customer success managers have a thorough knowledge of a company's products and services and the many and diverse ways customers can use them. They also prepare customer service managers to provide clear, concise, accurate answers to any question customers ask about products and services the company offers. This removes obstacles to closing sales.

2. Customer Service Skills
This includes making customers feel respected, appreciated, and satisfied. It includes using empathy to create a positive connection with customers, addressing and resolving any customer complaints, and making customers feel like the most important person in the world.
3. Addressing the Customer's Needs
There are authority levels with which customer success managers must be familiar when addressing a customer's needs. Understanding their authority level empowers customer success managers to take specific actions to ensure their customers' needs are met and they are happy and satisfied.

4. Customer Success Tools and Equipment
There are lots of tools and equipment customer success managers can use to satisfy their customers' needs. They include knowledge of the products or services, the customer's preferences, phone systems, and cash registers. This segment of a training program involves sharing insights and information about products, services, sales and even offer discounts on some purchases. Properly trained customer success managers can use these resources to benefit their customers and their company.
Want to get started with Customer Service Training but don't know where to begin? Get our FREE Download: 'Tips to Improve Customer Service Satisfaction'