Top Training Needs Assessment Tools: Data Gathering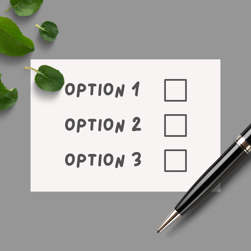 Companies face challenges every day that require a nimble, creative approach to equipping their employees with the skills and knowledge needed to stay ahead of the game. Knowing that your employees are prepared is invaluable to meeting current and future business objectives. Without following training needs assessment steps or TNA, delays in moving forward can strain employees and management.

Knowing exactly what skills employees have and having a learning plan in place to close knowledge gaps will enable change and smooth transition times considerably. However, using a combination of TNA will provide a more comprehensive picture of the skills and abilities present or lacking and create a clear direction for future training needs.
What Are Some Examples of Data Gathering for a Training Needs Assessment?


Focus Groups
To gather specific information in a group setting, many training consultants use focus groups.

While the gathered information is subjective, employees may appreciate the ability to discuss workplace needs and concerns with their peers. This valuable training needs assessment step is the preferred method because the structured meeting minimizes the time impact on employees while also allowing management to utilize predetermined scripts to reveal precise information about workplace learning and performance needs.


One-on-One Interview
The most focused method of a training needs assessment, individual interviews are a highly effective option to use. Key stakeholder employees must be identified and scheduled for an interview, but the results are immediate and reliable. Experienced interviewers may utilize information from observations, focus groups, best-practices literature research and job mapping to formulate targeted questions to maximize the effectiveness of the one-on-one interview strategy.


Online Surveys
Businesses with many employees or companies with workers in different locations often choose to use online surveys as part of a training needs assessment plan.

Targeted questions that can be answered electronically provide a simple and reliable way to collect data about the level of skill and knowledge of their targeted audience. Employers have a high level of confidence as it provides a higher level of view of the target audience. This method can also be done anonymously to look at departmental gaps.
In addition to the above data gathering techniques, below are two key practices that are often leveraged during a TNA:
Job Mapping
Another effective method of a training needs assessment is to create a detailed description of what a job entails. This is called a job map, it creates a complete picture of the day-to-day tasks and expectations of an employee.

This type of TNA reveals exactly what skills and knowledge are needed for that position and it also uncovers what barriers may stand in the way of an employee carrying out their work. The goal of job mapping is to determine the baseline of knowledge and skills for a position. Once the job map is complete it will be compared with the employee to look for gaps in training or knowledge.
Best Practices Literature Searches
Since the go-to strategy for solving a problem usually begins with research, companies that are facing new challenges can also start with a best-practices search.

Uncovering strategies and learning plans that have been successfully utilized by others in similar situations is an excellent way to identify potential employee training and learning gaps the company may be facing.
Ready to get started with a Training Needs Assessment, but not sure where to begin?

Get our FREE eBook Download: '5 Types of Needs Assessment'