Top eLearning Development Companies Various Authoring Tools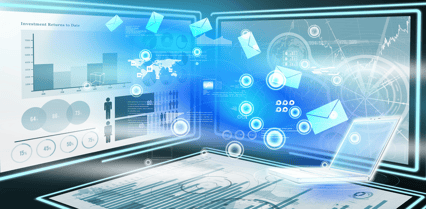 The eLearning authoring tools have become extremely popular technologies for producing digital content, or "eLearning". Authoring tools are most commonly used by Instructional Technologists in the Learning and Development space who are tasked with creating these online courses for employee training. These courses can range anywhere from compliance training, to health and safety training, even to leadership training.
There are several different authoring tools for eLearning Developers to choose from. How can you choose the best one suited for your needs?
You should base your choice off several of the following factors:
Your budget

How much content needs to be produced and managed

Scalability

Speed
And the list goes on!
Let's take a look at our favorite eLearning development companies authoring tools choices as well as some of their features.

Articulate Storyline seems to be one of the industry's favorite authoring tools. It is a software that is simple enough for beginners to use, but also possesses more complex features for advanced users.
Their library consists of over 6 million course assets, including photos, templates, characters, videos, icons, and more

They provide hundreds of ready-to-go templates of varying design and color schemes
Includes a project review app to speed up the collaboration process with SMEs and stakeholders

You can include a personalized touch within your courses by recording and editing videos in the tool of you walking through the content
Articulate 360 Rise
There is no learning curve when it comes to using Articulate 360 Rise. If you need to create courses quickly that still look sleek and are fully responsive, Rise is the way to go. However, Rise's flexibility of customization is much more limited than that of Articulate Storyline.
Their library consists of over 3.5 million photos and illustrations

They provide customizable samples courses and templates that allow you to plug and play

Rise is a 100% browser-based software. This means no app or downloading is required, making it both PC and Mac friendly

'Share' button provides a simple way to share your work with others

Faster course development speed than most tools due to "cookie cutter" supply of tools, as well as the real-time editing ability
Adobe Captivate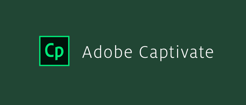 Adobe Captivate has a clean interface and is commonly used when creating software simulations, virtual reality content, and software demonstrations.
The learning curve for Captivate is a bit steeper, especially if you're looking to create more advanced interactions.
Content is mobile-friendly and easily scales to different device sizes
Compatible with PowerPoint, allowing you to build slides in PowerPoint and then import them directly

Allows you to create storyboards with elements such as branching logic and content and questions slides

Allows you to embed web pages into your courses to allow learners to access additional reference material
Camtasia

Camtasia is an all-in-one software suite that is used for screen recordings, screen captures, and video editing.
Incredibly quick and easy to use for creating short training videos

Has advanced built-in editing tools that allow for easy video integration

Allows you to add music, sound and markup to screencast videos

Impressive, automated curser effects allow you to sharpen your video edit
Offers

a basic asset library which is not directly customizable, but provides a good foundation for your training videos
This is just a small sampling of the dozens of authoring tools that are out there. Remember, it's important for you to thoroughly assess your needs and requirements before making a final decision on which authoring tool will best support your eLearning. Most authoring tools offer a free trial, allowing you to get a better feel for their software. It may be best to take advantage of these trials before making any decisions.
If you are interested in learning more about TrainingFolk's eLearning services, get more information HERE.
Download our helpful eLearning guide for FREE to learn 10 top tips for eLearning Storyboard Design.
Get the 10 Tips for eLearning Storyboard Design