How to Find the Right Instructional Design Consultant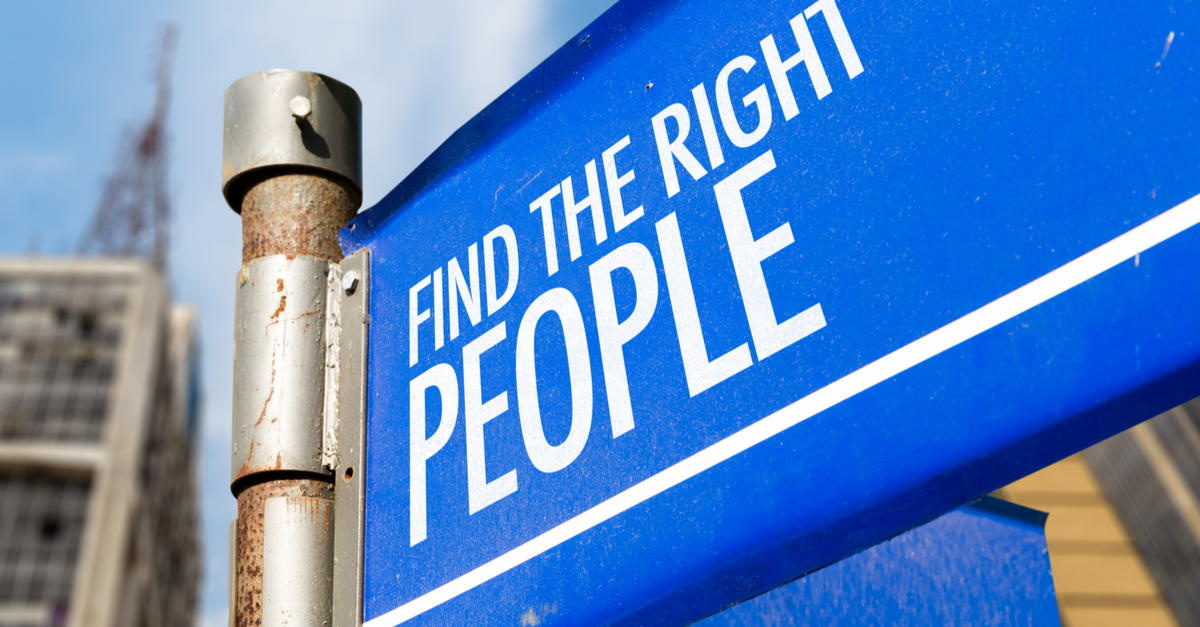 Tips to Hiring the Ideal Candidate For Your Learning Department
It's bound to happen. You're finally at the point where you can manage your training initiatives and everyone on the team, while stretched thin, can continue to manage day to day operations while also taking on a few new projects as needed.
Then it happens.
A new company wide training rollout is announced and its up to you and your team to facilitate the successful integration across all effected teams. Not only do you need to ensure that you're going to have a stellar learning experience that is highly relevant and engaging, but also that the final learning event and post event support are successful at ensuring your targeted audience to speed.
Well if you're going to be following training industry best practices, you know you're going to need to start with a training needs assessment.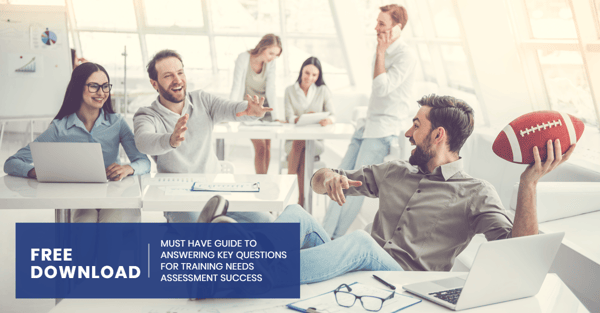 But to do that effectively you need an Instructional Designer to develop training strategies around key learning objectives as well as ensure the right instructional materials are in place to complete your winning program. But, what to do when your internal team simply cannot take on anymore.
Scaling up with the right consultant to fill the gap is a great option and one that many companies big and small utilize to ensure projects deadlines are met.
But once you've decided on the fact that you need to hire a contract resource and have the budget in place, how do you go about finding the right Instructional Design consultant?
First things first, you need to define your role profile. This is going to be the go-to document for your recruitment team whether that be internal or external. It's also going to be the description that you're going to use when interviewing your ideal candidates for the job.
Once you know who you're looking for you need to start looking! Here are three common ways to go about your candidate search and placement and why a strong corporate training partner like TrainingFolks always wins out.
Finding a freelancer is a potential option. This basically means that your HR team will put out a job posting for the role and wait to hear back from interested candidates. This is a good option in cases where you don't need someone specialized, have an internal team to handle a lot of the back-end requirements and have the capability to manage and support your resource.
In many cases, if you're looking to bring in a contract resource, you don't have the time to do all of this in house therefore working with a contract trainer company could be the best option. The job of your training company partner is to manage the process of recruitment to onboarding to coaching for you. They also take on a lot of the risk for you where otherwise your organization would need to cover the costs of commercial liability insurance and take on the liability of a poor hire.
Another possible option is to work with a staffing agency-afterall, that's what you need right? Not always! Working with an agency may be an option to find a resource but do they know how to find the right Instructional Designer for your unique needs? In many cases, a staffing agency may find someone that matches as well as possible to your profile but without knowing much about the learning and development industry specifically, a lot of good talent may slip by. When it comes to talent as well, many professionals in the industry will choose to work with larger training companies specifically in the space versus reaching out to work with general staffing agencies meaning you could be foregoing access to a larger and more relevant pool of talent.
INSTRUCTIONAL DESIGNER INTERVIEW GUIDE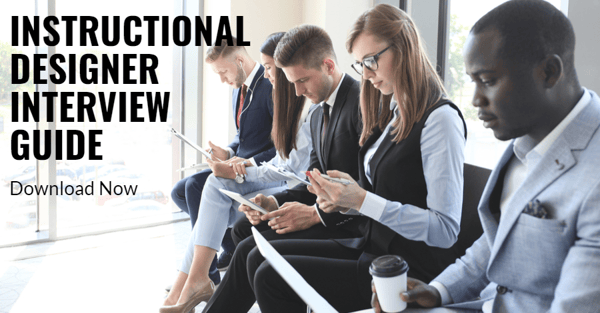 When selecting a corporate training company, you're in good hands, because employee learning is what they are focused on 100% When looking at profiles, recruiters are also going through work samples and know what to pick out. They usually also have a strong internal team that can support your new resource and continue to coach and provide the right templates, best practices and advice when needed to make your project as successful as possible.
Finally, selecting a strong corporate training services provider like TrainingFolks is the right option when hiring a contract Instructional Designer because of the overall partnership relationship that your team will benefit from.
Top reasons to choose a corporate training company for your contract Instructional Designer hire:
1. Large pool of highly skilled professionals with years of experience
2. Dedicated recruitment teams that can leverage their connections
3. Proven results from subject matter experts that are put forward for review
4. They will manage the all the administration involved including onboarding for success
5. They provide flexibility without risk, allowing you to end your contract early if need be
6. Your new hire can leverage tools, templates and other applications used by your partner
7. A good corporate training partner will support and coach your new hire, providing them access to senior learning professionals from within the company
8. Any issue is quickly addressed by simply calling the contact at your training company
9. You'll save a ton of time and money when it comes to facilitating this hire internally
10. When selecting the Best-Fit candidates for you to meet, the full vetting process is already done
What Does A Good Instructional Designer do?
While knowing you need a strong ID in place is a great start, is there the lingering question around what this person will really do for you? READ MORE
Ask the right questions when it comes to finding the ideal person responsible for creating your upcoming learning process.
Guidelines to Hiring the right Instructional Designer. READ MORE
If you're in need of a highly skilled contract Instructional Designer to complete upcoming online learning initiatives and more, work with the right partner.
TrainingFolks has a proven track record spanning over 20 years in the business and continues to assist clients worldwide with their contingent staffing needs.
Speak to one our dedicated team members and receive your no obligation quote.