How a Contract Instructional Designer Will Improve Your Corporate Training Programs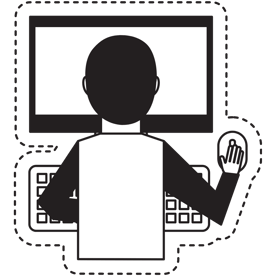 Training and development programs are becoming more important as organizations continue to adopt digital transformation strategies. After all, digital transformation often means that employees are using new software or accessing information in a way they're not used to.
To succeed in their roles, employees need engaging training programs that teach them how to use new software or access information efficiently.
Unfortunately, most companies struggle with finding the time and resources to address this need. This is where Contract Instructional Designers come into play. Instructional designers help organizations design and deliver courses and training materials to optimize employee learning. Contracting an instructional designer is valuable for organizations that lack the internal resources to develop effective training programs.
How does a contract instructional designer leverage your corporate training programs?
Onboarding and training
First and foremost, instructional designers can create onboarding and training programs. These programs focus on teaching employees everything they need to know to become productive as quickly as possible. New employees are often expected to take over tasks from another person. This can overwhelm employees and cause uncertainty about their role and the manager's expectations. By creating onboarding and training programs, contract instructional designers are equipped to help new team members feel empowered and confident about their work.
This can include everything from teaching employees how to use the company's software to how to reach their role's specific goals.

Equipment, software, and other tools
Equipment, software, and other training tools are sometimes overlooked when it comes to training programs. In addition, outdated computers and slow or low-quality software minimize learning and frustrate employees.
Contract instructional designers manage this issue by ensuring that training solutions are easy to use and up to date, whether it's computer software or an instructor's audio. This is important when training is in person, but it's also crucial for online or remote training where employees might not have access to immediate in-person support.
Specialized industry knowledge
Contract instructional designers have in-depth industry knowledge in corporate training—something most organizations lack without a dedicated instructional designer. IDs bring a unique perspective to training programs, recognizing learning gaps that an organization might have otherwise overlooked, Because of their experience, they're also equipped to provide more engaging training solutions that meet your employees' specific requirements.
This industry knowledge is also crucial when the company is undergoing digital transformation and may be using unfamiliar software. In this case, contract instructional designers are familiar with industry software and can provide expert tips and tricks to get employees up and running more effectively.
Needs assessments
For exampe, if you've ever hired new staff, you'll probably understand the value of a training needs assessment. A needs assessment evaluates a role's duties and expectations, determining exactly what a new hire needs to succeed. Contract instructional designers typically perform needs assessments during the initial stages of developing a training program. This helps the designer understand how to approach the program, from assessing required tools, software to what tasks each employee performs.
IDs work with managers and employees to improve employee onboarding and streamline learning curves. Training needs assessments can involve consulting directly with employees to understand their engagement level and duties. Instructional Designers can also create a plan for future training programs after the initial training program is complete.
Project management
Some Instructional Designers have project managment skills. They can help address any obstacles that might affect the success of a training program—like software interruptions or scheduling conflicts. IDs posses the communication and organization skills needed to see a program through to completion. If your organization struggles to meet training timelines and address learning needs, a Contract Instructional Designer can not only design the program but also ensure that it runs smoothly.


A Contract Instructional Designer is a valuable asset to any organization that requires corporate training programs. Specialized in training design and development, these experts offer a variety of skills and expertise to ensure that employees navigate new learning requirements effectively.