Make eLearning a Success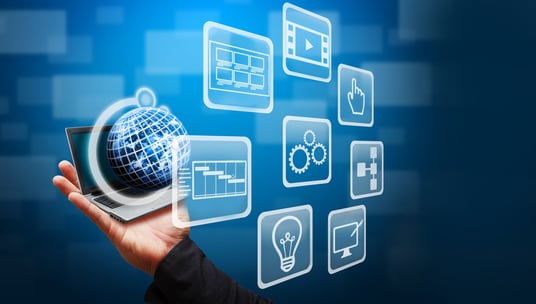 Introduction to eLearning
Electronic-based training or eLearning has changed the face of teaching.
eLearning is a learning system that is typically accessed via the internet using your smart phone, tablet, or computer. It gives the participants the option to learn anywhere, at any time.
According to the Association for Talent Development (ATD), the number of companies offering the majority of their learning material as eLearning is expected to increase 50% by 2022.
Critics however, question whether training through electronic devices is as effective as training delivered in a traditional classroom setting.
Do the pros outweigh the cons?
For large businesses looking to train numerous employees in several locations, the advantages of electronically facilitated learning are clear.
eLearning allows you to train employees from any location. Many eLearning courses are accessed via the internet or company servers and are typically hosted on a Learning Management System (LMS)

eLearning allows students to work at their own pace with email or online discussion support. Some courses allow the students to begin the course and if they don't finish it, they can come back and pick up where they left off

It can be cost-effective. The combination of hiring trainers, printing materials, shipping supplies and travel expenses can often be more expensive than developing your own eLearning course

If done properly it can be easy to modify and maintain the courses if and when you need to change the content

It offers a visually rich learning environment, which is especially helpful to those who struggle in a traditional classroom setting. Diagrams, pictures, and videos are more clearly seen on your own computer or device than in a large classroom

It allows learners to repeat and review something they did not understand and to take digital notes and screenshots for later study or reference

It allows learners to review something quickly that they may already know and focus more of their time on new topics

It allows for testing and verification of the learning experience
When educators first started using electronic devices as part of the learning experience, many people were skeptical. They feared that the lack of personal interaction could compromise the learning experience.
Instructors worried that eLearning would replace them, while Psychologists were concerned that learning in isolation would have negative emotional consequences or lead to a lower quality of learning. Time, experience, and technological advances have minimized these concerns, proving the opposite to be true.
To ensure that eLearning can be implemented successfully will depend largely on the quality of the information being presented, the quality of the Learning Management System (LMS), the abilities of the eLearning development team, and the effective use of all available eLearning tools.
Custom eLearning programs for companies
Many businesses are turning to custom-designed eLearning tools to meet their training needs. These organizations see the advantages of eLearning, but the challenge faced by many is the lack of time they have to design and develop more eLearning courses, a lack of technical expertise, and the expense of developing the training materials themselves.
Good employee training is often the difference between success and failure in an ever-changing global economy. Click HERE to discover how our custom eLearning programs can work for you.
Ready to get started? Download our FREE 9 Steps to eLearning Success infographic that outlines nine key areas for your instructional design team to consider and implement into their next eLearning training program.