Why Your Salesforce Training Isn't Working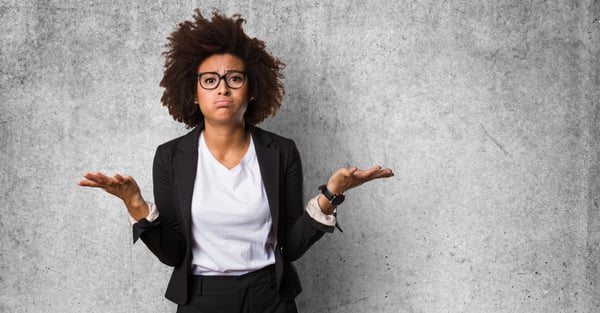 How the Right Corporate Training Could Save You Millions.
If your sales, service or marketing teams simply aren't using your Salesforce software to help them be more effective at their jobs is it their fault?
Probably not.
The real problem is more likely rooted in the lack of adequate training.
Salesforce is not the only software that can be problematic when introduced into an organization. A survey conducted by Knoa Software found 91.6% of software user errors were related to the user, design or process, not the software itself.1
No matter what kind of software your employees are going to be using in their role, the right corporate training program needs to support them before, during and after they begin using the system.
Here's why your Salesforce CRM software isn't working effectively.
Employees don't understand how to use it to meet corporate objectives.

Employees don't see the overall impact of the data that is captured in the tool; therefore, they miss the overall value entirely.

Sales reps think that using the system is a waste of time, taking much needed minutes away from selling.

Incomplete data going in is generating useless data coming out-rendering the software ineffective at reaching set objectives.
At first pass the issue seems to be that of the employee's inability to use the tool-but then how did they get past the hiring stage which surely required they be proficient in the software, right?
After conducting a further training needs analysis, in most situations, the problem is that the employee simply wasn't trained correctly or did not engage with the training that was provided.
Let's look at how ineffective training and a lack of understanding can cause repetitive user error.
Let's say that your organization is really focused on increasing the overall customer experience to further drive loyalty. After much consideration you decide to implement Salesforce into the company which will ensure that your sales representatives will have a great customer profile in front of them when they reach out to make a sale. Everyone is excited and behind this new approach.
After 6 months of using the software however, you're noticing reports showing no real nudge in your loyalty numbers and the projected sales that Salesforce was going to help achieve are going to be impossible to meet. What happened?
Things like resources they may have downloaded from your inbound marketing team, searches on your site pages, or past purchase history for other related products or services could all help to make that customer experience a successful sale.
If that sales rep was not trained to fully understand what all of the data in the profile meant or how it could help them to create a customized offering then the data that they've been looking at for the last 6 months meant nothing.
Now, if that same employee started their first week with an engaging training program around not only the use of Salesforce but specifically around how to use it in their role, this would likely not have happened.
From there, support from their team leader or manager to ensure that real-time questions around using the tool to further improve the customer experience would build further confidence. Finally, post-training material in the form of microlearning videos or short reads based on specific customer related topics could also help to ensure the next level of effective use of the tool.
Consider your current Salesforce adoption strategy and rate it compared to this process for training best practices. Could it use a touch up?
Take a step back from the sales rep and think about the data entry hire that you brought on board-who essentially sets up the first customer profile. Now, if they decide that in order to get through their list, they'll put in what they think is the necessary information, not what the sales rep needs to drive a sale, is that their fault?
Again, if they don't clearly understand why the information is important to the overall company objectives then they are likely going to be more interested in getting their job done as quickly as possible.
Effective custom Salesforce training programs, however, would include a section that would talk to this role about the need for complete information for every single customer profile. Showing them the results of their input and how it can help to achieve a much larger goal provides the engagement that they need to use the tool effectively in this role.
If you've implemented a Salesforce platform into your organization and are simply not seeing the benefits, then it could be time to seriously consider revisiting your training program.
The best place to start is by working with an experienced training consultant or having your internal Instructional Designer put together a thorough training needs assessment. During this process you'll be able to dig deeper into the actual problem for employees. Working through various data gathering processes like interviews and surveys, you'll also be able to understand first-hand, what employees think about the platform in their own words.
All the data and the results that come from your training needs analysis will help to further build the case for your software training program. It will also pave the path for what needs to be addressed in your training and help your Instructional Designer to create content that speaks to real-world situations for your employees, instantly building interest and engagement.
Download your free Training Needs Assessment Checklist today.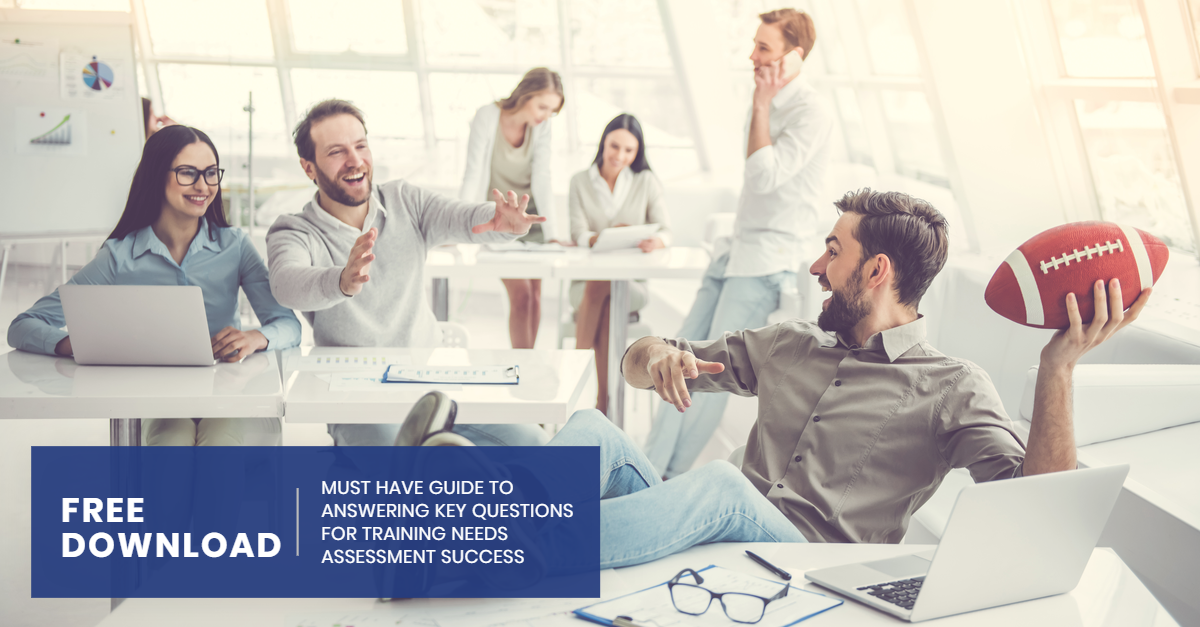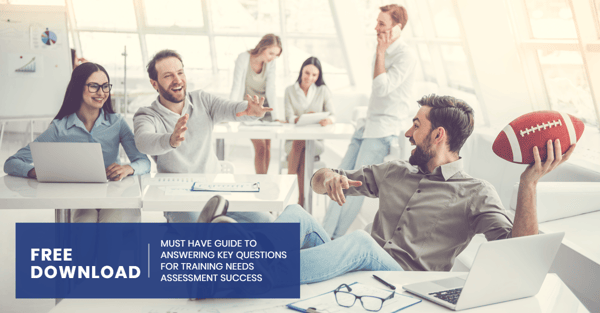 Here are 5 Salesforce Training Best Practices:
1. Customize the content
2. Find the right trainer
3. Create real world situations
4. Provide ongoing coaching
5. Post-training support-remember it's not one and done, continuous material to help
employees be as effective as they can be!
Customized content means designing a training program that trains your sales, service or marketing teams on how to use Salesforce for your company specifically. It's less about how to use the tool overall, since there are endless features and more about the very unique reports, tools and options that you'd like to see your teams use effectively to help them be more effective at their roles.
When searching for a trainer, think about who they will be speaking to in the sessions. If you're training your sales reps, then try and find a trainer that not only is Salesforce certified but someone who may also have used the software as a salesperson during their career. Building credibility with the audience is key for a good trainer and something that can be achieved when learning leaders do their due diligence when hiring contract trainers or selecting from internal resources.
As mentioned before, the more realistic your training situations are the more engaging they will be to the learner which leads to higher user adoption overall. Try to also include a variation of presentations in your training including gamification, video and audio to support your visual. Having participants actually deal with situations during the training can also show them how the tool should be used in their role.
Spending time and money on training your teams up on Salesforce is a wasted investment if management and leadership are not available for support. In order to create the right program, ensure managers are experts on the tool and can coach along the way as needed. Answering important on the job questions can create the perfect learning moment for an employee and continue to resonate moving forward.
Similarly offering a one and done approach to your training is another great way to ensure failed efforts on training. With regards to post training, consider things like microlearning videos that provide snippets of information on a specific topic or questions that an employee may have while using the tool in their role. Having the on-demand support they need can greatly improve your overall user adoption and again, improve retention of all training material in the initial course.
If its time to revisit your current Salesforce training program or other software implementation training, contact the team at TrainingFolks today.
With global experience, our team of Instructional Designers, and contract trainers will ensure your customized training course delivers the expected benefits from your Salesforce investment.
1https://www.forbes.com/sites/forbestechcouncil/2017/06/30/driving-user-adoption-making-sure-your-employees-are-engaged-users/#74ea0c5d4c1a