What are Training Consultants?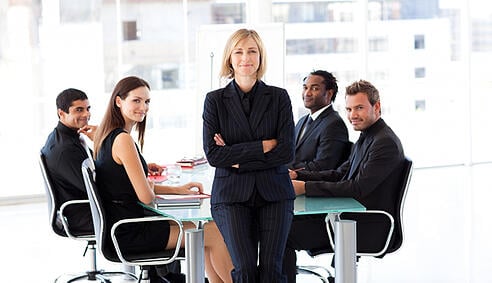 Organizations are confronting a variety of challenges, from implementing new technologies to navigating an at-home workforce.
These changes can be even more daunting when you throw training into the mix. How do you keep up with employee learning needs, new system training, or employee onboarding and ensure that their skills align with your overall business goals?
Many organizations are hiring training consultants to increase ROI on their training programs and ensure that learning opportunities adequately address skills gaps. Training consultants are also a great option when implementing employee onboarding programs.
So, what exactly is a training consultant, and what are the benefits of hiring one?
What Is a Training Consultant?
A training consultant creates and implements effective training programs for organizations. Typically, a training consultant optimizes training by assessing the organization's existing training resources and developing a program that addresses skills gaps and business goals.
Training consultants are used in a variety of industries, from financial services to non-profits—essentially anywhere that employees need better skills to do their job.
More specifically, training consultants are responsible for:
Assessing a company's training requirements

Planning, developing and delivering training programs, platforms, policies, and resources

Evaluating training program outcomes and making improvements
What Are the Benefits of Hiring a Training Consultant?
Experience and knowledge.
Unless your organization has a dedicated team of in-house trainers, creating and implementing training programs is likely outside the wheelhouse of your teams. Training consultants are experts at developing training programs and have the experience, knowledge, and skills to develop effective learning resources. This frees up your employees to continue doing what they do best. Training consultants also offer up-to-date, world-class training solutions that may not be accessible to in-house teams.
Time savings.
Training consultants understand how to address an organization's needs within a set timeframe. Using internal staff to develop training programs detracts from their primary roles and can take longer than hiring a consultant. Training consultants help organizations avoid the long-term resource requirements typical of internal attempts to design training programs.
Having an outside perspective.
Training consultants have experience with a variety of clients and industries, offering an objective perspective that isn't accessible to internal staff. This is valuable insight that can illuminate training issues and solutions that organizations would have otherwise overlooked.
Tailor-made solutions.
Generic training advice and solutions are unlikely to meet your unique requirements. Training consultants develop a solution specific to an organization's existing skills gaps and business objectives, such as custom eLearning.

How Do You Choose a Training Consultant?
Training consultants often have different areas of expertise. Choose a consultant with experience in your industry, or one who has experience with your current challenges. While researching potential consultants, organizations should review the consultant's work experience and evaluate for compatibility. Reviews and references from other organizations in your field are also valuable.
Training consultants help organizations maximize their training programs while saving time and resources. As specialists in assessing, planning, and implementing training programs, consultants provide customized solutions to address learning and development scalability gaps to support your business objectives.
Working on Employee Onboarding and not sure where to begin?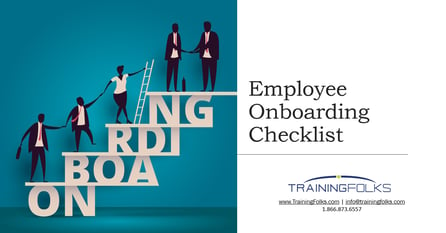 Download our FREE eBook
'Employee Onboarding Checklist'