Most Important Skills for Your Leadership Development Training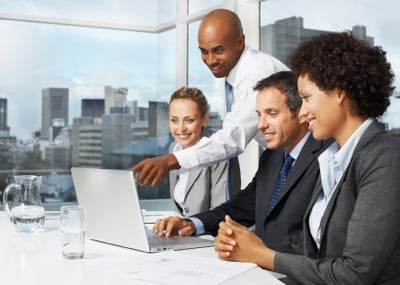 In today's business environment, you may encounter unexpected challenges at any time. As an effective leader, you should respond to those issues with expertise, intelligence, and strategy. For your organization to succeed, you need agile leaders who can drive performance, adapt to organizational changes, and nurture a corporate culture of accountability and engagement.
Investing in leadership development training pushes you towards success and helps to achieve your goals. Let us look at leadership training, why you need it, and what skills you should include in your custom leadership development training:

Meaning of Leadership Development
Leadership development training refers to activities designed to develop and improve leaders' skills, abilities, and confidence. It aims to expand people's capacity to perform leadership roles by enabling them to learn new skills or enhance old skills.

Why You Need Leadership Development Training

1. To Nurture Great Leaders
Leadership development training allows you to nurture more good leaders for the future. Nurturing leaders enables you to prepare for succession and produce high-caliber leaders.

2. To Implement the Most Effective Leadership Style
Leadership development training enables you to implement a leadership style that best suits your organization. Although there are various leadership styles, training also allows your managers to develop their leadership style, which can work best for their departments.

3. To Increase Your Leaders' Capacity to Make Informed Decisions
Leadership development improves the decision-making process and empowers them to make informed business decisions. Besides, leadership training teaches your workers to weigh benefits and risks and envision several possible outcomes before deciding.

4. To Equip Your Organization to Handle the Unexpected
Leadership development training supports the organization's talent management strategy. When unforeseen events occur, leadership development allows you to identify specific individuals who have the potential to advance in the organization. It enables you to create a management team that can quickly assess and handle risks to ensure business continuity.
5. To Communicate Your Strategy
Influential leaders have a sound and clear vision of where they want to take their organizations. Leadership Development Training provides a rare opportunity to step back from daily roles and develop the necessary skills to align that are required in the future. It can also support the communication of the company's vision and strategy.


Top Skills To Implement the Most Effective Leadership Culture
1. Communication Skills

Communication is one of the most necessary skills a leadership training program should offer. Leaders cannot learn better communication skills by simply doing it. Successful leaders must learn to facilitate effective communication in their departments and throughout the organization.
Thus, training should enhance communication skills that will enable your managers to provide feedback effectively, coach their team, and settle disputes. It should also strengthen your executives' ability to express themselves clearly through writing and public speaking.

2. Strategic Thinking
While leaders must make several difficult decisions, strategic thinking is one of the most vital skills a leader should have to lead an organization. Training should teach your leaders practical approaches to decision-making and problem-solving that require them to think ahead, conduct object analysis, and plan.
The training should also enable you to make a leader who can make well-researched and objectively scrutinized decisions and firmly stand by them. Besides, the practice should teach your executives how to set a clear vision and align everyone's role.

3. Diversity, Equity, and Inclusion
Leadership training should include diversity, inclusion, and equity skills. It should teach your leaders how to respond to challenging situations instead of reacting to them and provide specific and applicable techniques for identifying and understanding bias in the organization and how to intervene.
Besides, the training should enhance your executives' ability to increase cultural inclusion and cultivate a sense of belonging in the company to promote safety and increase creativity. The training should also include strategies to eliminate bias, facilitate networking, and build relationships across social and cultural differences.
Training for Leadership Development benefits everyone in your organization. It enables you to make your employees more confident, self-sufficient, and skilled in dealing with diverse work scenarios, problems, and changes. It empowers, inspires, and prepares your employees for higher managerial positions.
Want to learn more about how effective Leadership Development training can enhance your leadership team? Get our FREE eBook Download "How Leadership Development Training Can Enhance 5 Key Skills"